Hold me fast, hold me fast cause I'm a hopeless wanderer
"Twelve significant photographs in one year is a good crop," Ansel Adams said. Here, at the dusk of twentytwelve, I've been looking back on the images I've made in the past twelve months and the adventures which took me to them. This year has been one full of sudden chances, beautiful surprises, and widening horizons. In January I dreamt of a path I wished I could follow in the coming years - one which led me towards images and politics and activism and world travel. Opportunities beyond my wildest hopes presented themselves one after another, and by July I had found my way onto the trail with a new camera around my neck. I reaped all I sowed, and some more besides, and when the time came I jumped off the cliffs and built my wings on the way down. I discovered how my camera protects me from my own fear, and how it helps me become the person I want to be, and I proved to myself that if I want it enough, I can make the dream I dared imagine, of becoming a photojournalist, a reality.
I'm home on solid ground now, though not for long. The year which is struggling from its cocoon tonight brings on its bright wings new countries, new cities, and new chances. I have stepped out on this path in boots which are a little too big for me; in the coming year, I know I will begin to grow into them.
January
The year begins quietly. My boyfriend and I collect almost 1000 textbooks from my old high school for READ International, the charity I'm interning for at university. I head back and pick up where I left off before the holidays. I miss photography more, now that my class in the School of Arts has finished. Life is turning, but I'm not sure whether I am headed in a new direction or simply walking in circles.
February
Early in the month I am called to London for a training day with READ. While I'm there something extraordinary is proposed. Snow falls outside King's Cross as I wait for a train to Cambridge, and when I get there I am caught in a blizzard. Snow-trapped, I spend the weekend and then some with my friends Alice and David, shooting pictures to publicise their folk duo Two's Company. When I come home I find an email in my inbox: Getty Images have sold one of my photographs to an advertising company for a three-figure sum. My takings will pay for my flight to Tanzania in the summer, where I will be building libraries for READ.
At the end of the month I go home for a little while, but it is difficult. The reservoir is still and peaceful, and sitting on the jetty clears my head. My boyfriend is going to join the Navy at the end of the year. I take photographs. Golden Age Magazine and The Unexposed run my work in their Spring editions.
March
I celebrate a week-long birthday. At home I spend a day on the beach with the people I love, picnicking and kite-flying, and then I travel to the outskirts of London to spend a few days with Jonny. (He has a surprise to show me.) I think about running away, but back in Canterbury my boyfriend has arrived with cake and cards. We explore the local woodland and I watch the daffodils bloom below my window. Qaterpillar Magazine reviews my photograph, and Lost Freedom features my work in their Spring editions.
April
A month of fog and hard work. I am rushed off my feet with my work for READ, and my university year finishes with a marathon essay-writing week. Home for Easter, and on a whim I spend a day at a National Trust park with my sister and my boyfriend. I shoot portraits of Lucy which startle me: she is no longer my baby sister. Sincerely Yours Magazine features my work from southern Africa.
May
A month of revision. It's good to be near my friends again; I spend some time with Kim cycling our old routes through the countryside near her home, and exploring cathedrals in the trees of Foxley Wood. I return there again to shoot Susie Hewitt's new upcycle line for the Environmental Justice Foundation. Sam Bisbee, a singer-songwriter from New York contacts me about using some of my work for his new album cover. I head south again to see off the textbooks we collected for READ on a lorry bound for Tanzania. The news I've been waiting for is confirmed: the charity commission me to shoot for them in Africa during the summer.
June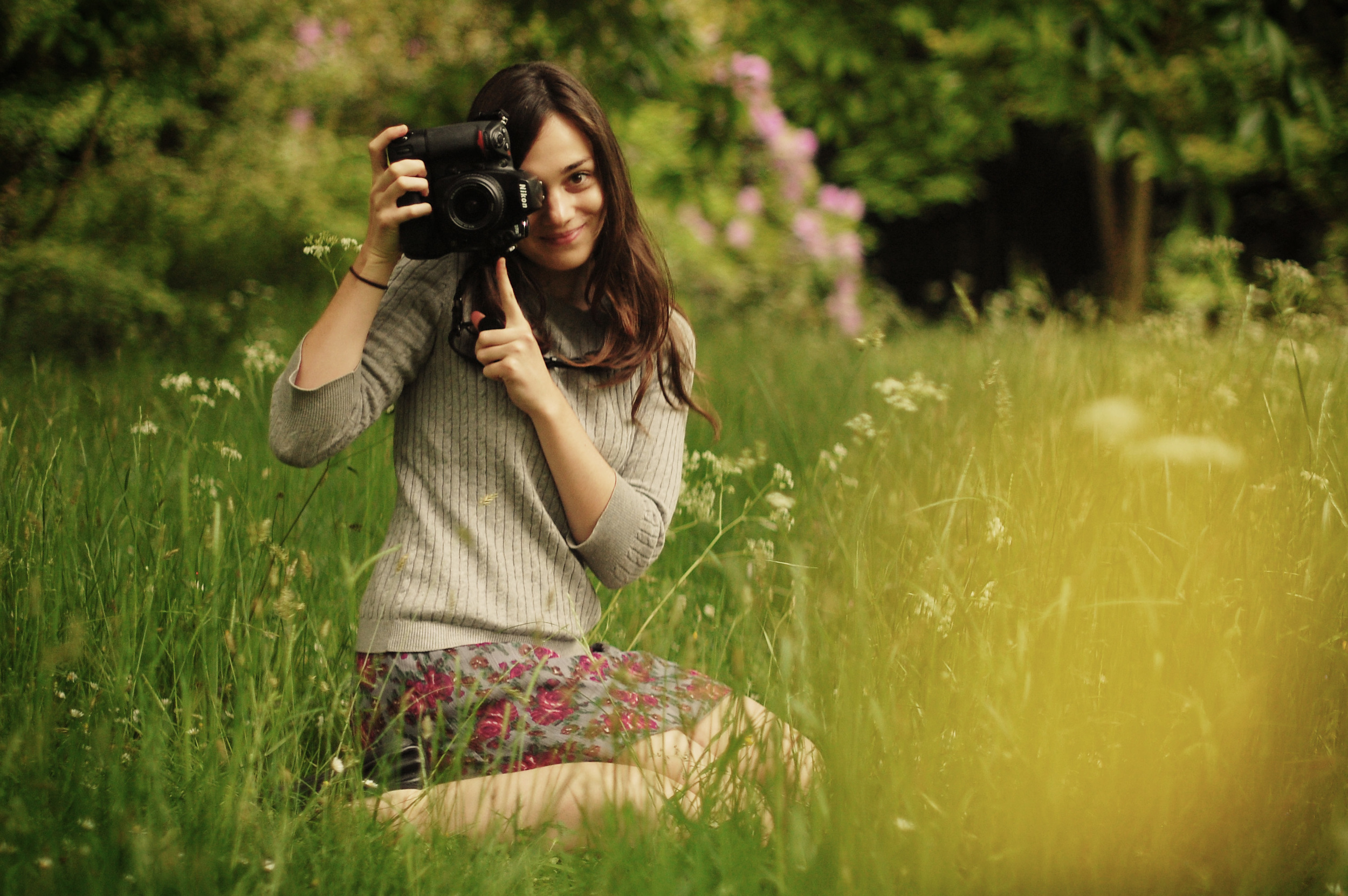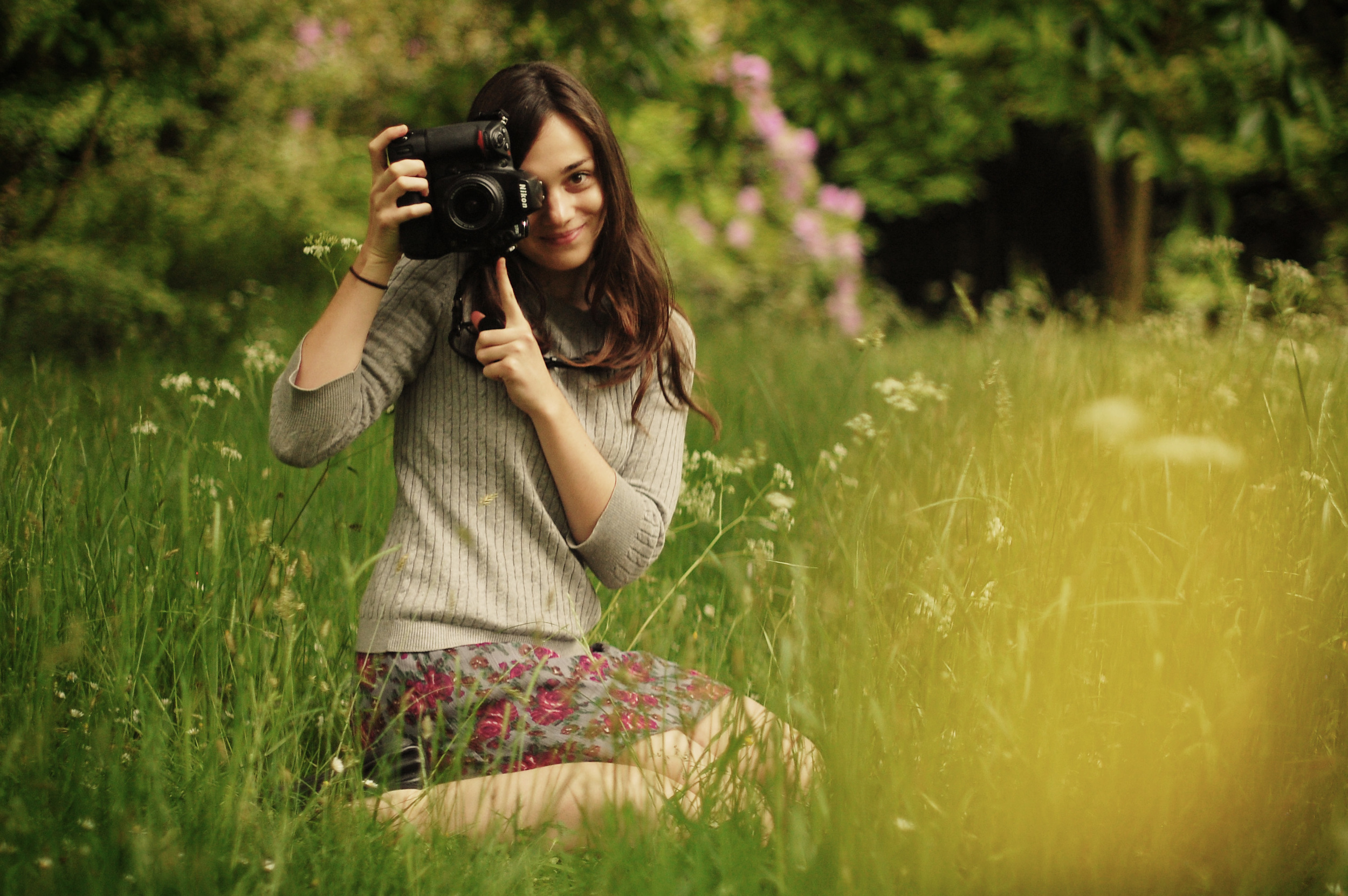 I crash-revise for a week and sit my exam back in Canterbury. As soon as it is over I head into town and pick up my new camera, a Nikon D700. After a bit of thought, she is named Linden. Home again, I return to work at the clothes shop and spend my days thinking of Africa. My sister and I brave thistles and thorns for a beautiful shoot next to the river on evening, and I meet Mat Morton for an evening of cookie eating and midge bites in the name of photography.
July
Lucy finishes High School and I shoot her prom on a gloriously sunny evening. She looks insanely beautiful. Although I'm still working at the clothes shop I find time to launch my brand new website, and before I know it I am boarding a plane bound for Dar es Salaam. We spend a week in the city, training for our projects, and between sessions I shoot for Lagos Boutique on the roof of our guest house. The Dar skyline pricks the clouds in the distance, and the Indian Oceans swells behind the palm trees. Before dawn on day seven I am on a bus headed out into the desert towards my home for the next month. (This was Tanzania part i and part ii.)
August
We arrive in Singida Town, then move to a village beyond the mountains for our first project. The work is exhausting, physically and mentally, our living conditions are basic, I sleep badly and fear constantly. I long for a respite for reflection. Sometimes I find myself wondering whether I am cut out for the life I have imagined for myself: what has happened to the wildhearted girl who believed she could change the world with a camera in her hand? I shoot as often as I can, and picking up my camera lifts me like a sugar rush. I realise this is what keeps me going. One evening when I am caught in a terrifying situation, my instinct is to pick up my camera and protect myself behind its lens. Much later I understand that this instinct is what proves I am cut out for being a photojournalist. (This was Tanzania part iii, part iv, part v.)
September
We have moved back to the town to complete our second project. Life is a little easier, with electricity and running water, and I enjoy working with the children at the school and shooting without fear. The day before I am due to travel back to Dar I get very sick. Delirious, I navigate the regional hospital on my own with a camera at my hip. They don't know what is wrong with me, so two days later I visit another hospital in the capital. I recuperate under a mosquito net back at my hostel, and shoot a protest from my balcony as it takes place on the street below. I fly home on adrenaline and rehydration tablets. (This was Tanzania part vi.)
A week later, before I have begun to process the last two months, I am back in Canterbury to begin another year at university. I move into an attic room in a new house, and make it my home. I finish working on the images for READ and carefully navigate my journals when writing up my experiences on my blog.
October
I apply for a place at university in the USA, where I will study for a year: Massachusetts, Maryland, or California. I pretend I have no preference while inside I long for the west coast. Laura, my housemate, and I gain places on the February trip to New York City. My sister comes to visit me in Kent. I have had little time for photographs, but after my lecture we walk across town and follow the river out into the countryside. The leaves have turned and it is my favourite time of year.
November
I write my essays back home and return to university very alone. I think about what it means to be out of love. In Cambridge I celebrate the birthdays of some close friends with ceilidh dancing and river punting. Alice and David ask me to shoot for Two's Company again, in the beautiful botanical gardens. My attic room is heavy and quiet: I read Shakespeare and Emily Dickinson and watch endless TV reruns while I wait to feel like taking photographs again. (Waiting is a fatal mistake.) One weekend I travel to London to hear a famous photojournalist speak about his work, and return home angered and defiant when he suggests I'm not cut out for his job - because I'm a girl. I think of that moment back in Tanzania, photographing to stave off a paralysing fear. The argument that being female makes the job more dangerous is legitimate, but to imply I lack the guts or the strength to do anything but "move to LA and do portraits for celebrities" is offensive. ("Don't worry," a friend told me later, "In thirty years you can send him a ticket to your talk on your work.")
December
No photographs. Not a single one. Until today, of course. Christmas lights spark along Canterbury's high street as I walk home after lectures. My housemates and I cook Christmas dinner with all the trimmings and play carols loud enough to annoy the neighbours. I am horribly ill the weekend before my essays are due and work feverishly to finish them when an extension is denied. I hand them in with an hour to spare and sleep all day. Back home, at last, my friends hold their folk concert and I go back to work at the clothes shop. We go busking in the city centre for Oxfam, see films at the cinema, and look at photography books over coffee. Capture Magazine features my photography and Quiescent Magazine runs my editorial for Lagos Boutique. I read and read. An email appears in my inbox which sets my heart racing: when I have the courage to open it, it tells me I have been accepted into the University of California. The year closes with a solitary walk to a favourite spot, camera and new tripod across my shoulders. It is a journey which reminds me of times past but which is filled with thoughts of things to come.
p.s, twentyeleven is here.