We'll take what we can carry
My boots are nearly worn through. The past few years have brought with them so much travel and adventure that when I look back over my shoulder it is difficult, now, to see where I stood three years ago. Turning back over the photographs I have collected this year it is easy to feel that my voyages in twentythirteen have been, perhaps, more domestic. There have been no Swazi mountains, no Mozambican shores, no Tanzanian desert. And yet, the journey I have begun seems the most intrepid of all. This year was spent in suspense, anticipating September when I knew I would board a plane and fly thousands of miles to a new continent and begin a brief but new life. This year, too, I have travelled more miles than any other, from a station platform at Canterbury to a canal on the edge of London, to the lakes of Cumbria, the rivers of Worcester, the fields of Shropshire and Cambridge and Norfolk. I have walked New York City's Fifth Avenue and driven San Francisco's Golden Gate Bridge and looked across the blue waters of Lake Tahoe and Santa Barbara. And I have travelled, on my own, to a small city in a hot valley, and called it home.
I have explored it all with a camera in hand. Film has become, more than ever, my favourite medium to document daily life, in my film diaries and the letters I write home on the back of American polaroids. I fell in love with wedding photography during my first summer season. I practiced brenizer expansions one hundred times over (and a few more besides) for my second Summer Onehundred. I wore my first press pass in a country which was not my own.
I started this year on a cold station platform, waiting for a train which would take me to the sea. Those wheels took me to distant corners of my country, to weddings and parties and – every few weeks – to a boy on a boat. As summer drew on those trains appeared in my dreams, and by the turn of the season I had come to recognise them as the couriers of my independence, my means of travel and exploration. Here, as the sun sets on twentythirteen, I find myself waiting again at station with my luggage in hand, but when I board my train this time I will be returning as well as leaving. Thunder's rolling down the tracks. There are adventures ahead.
January
Less than 48 hours into the new year I am standing on the edge of the sea, shooting blue wilderness. Jonny and I return to the beach hand in hand. January is a shaken snowglobe, giddy and frozen. I return to Canterbury and split my time between my attic and a canal on the edge of London, and shoot a lot of film. Ignîte and We Are Alive magazines run my work in their January editions. Vogue Italia publishes one of my photographs online.
February
February is sobering. I take a final trip to Cambridge to see my friends at the university there: they will graduate in the summer. More film diary brings photographs I am happy with. I work very hard on mid-term essays and fly to New York City a few hours after handing them in. There I shoot film, find polaroids, and meet Gina Vasquez. She is every bit as lovely as you imagine. We take photographs on Fifth Avenue in the rain, and before I know it I am on a plane over the Atlantic again. I think about the next time I will be making this journey, in September. At the end of the month I am shooting low-light pictures in my attic nook when my film camera breaks. I realise just how much I use analogue to store my life in light and grain now.
March
Without a film camera the majority of March goes undocumented. The day I turn 21 I find a roll of undeveloped film from Jonny in my cupboard, and after my lectures I take it into town. When the photographs appear I realise they are one of the most special birthday presents I have ever been given. I shoot an expansion that afternoon, all on my own, which turns into a favourite, and write a long blogpost to explain why. I spend the weekend on a cold and windy beach with my closest friends and attempt my first stitched panorama. It's not even close to perfect and I love it anyway. A new Minolta arrives in the post. PhotoVogue publish another of my images. I am accepted into the University of California, Davis.
April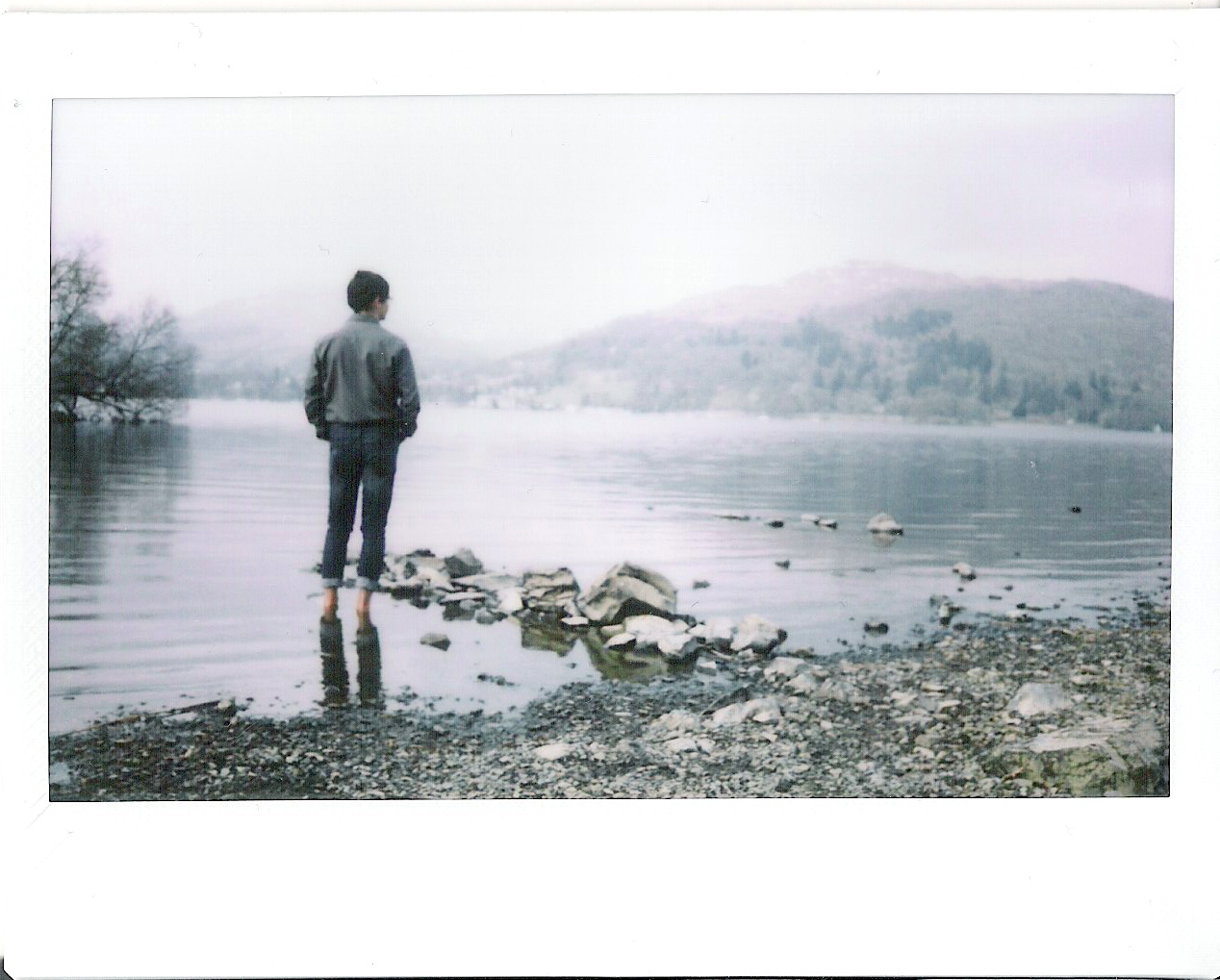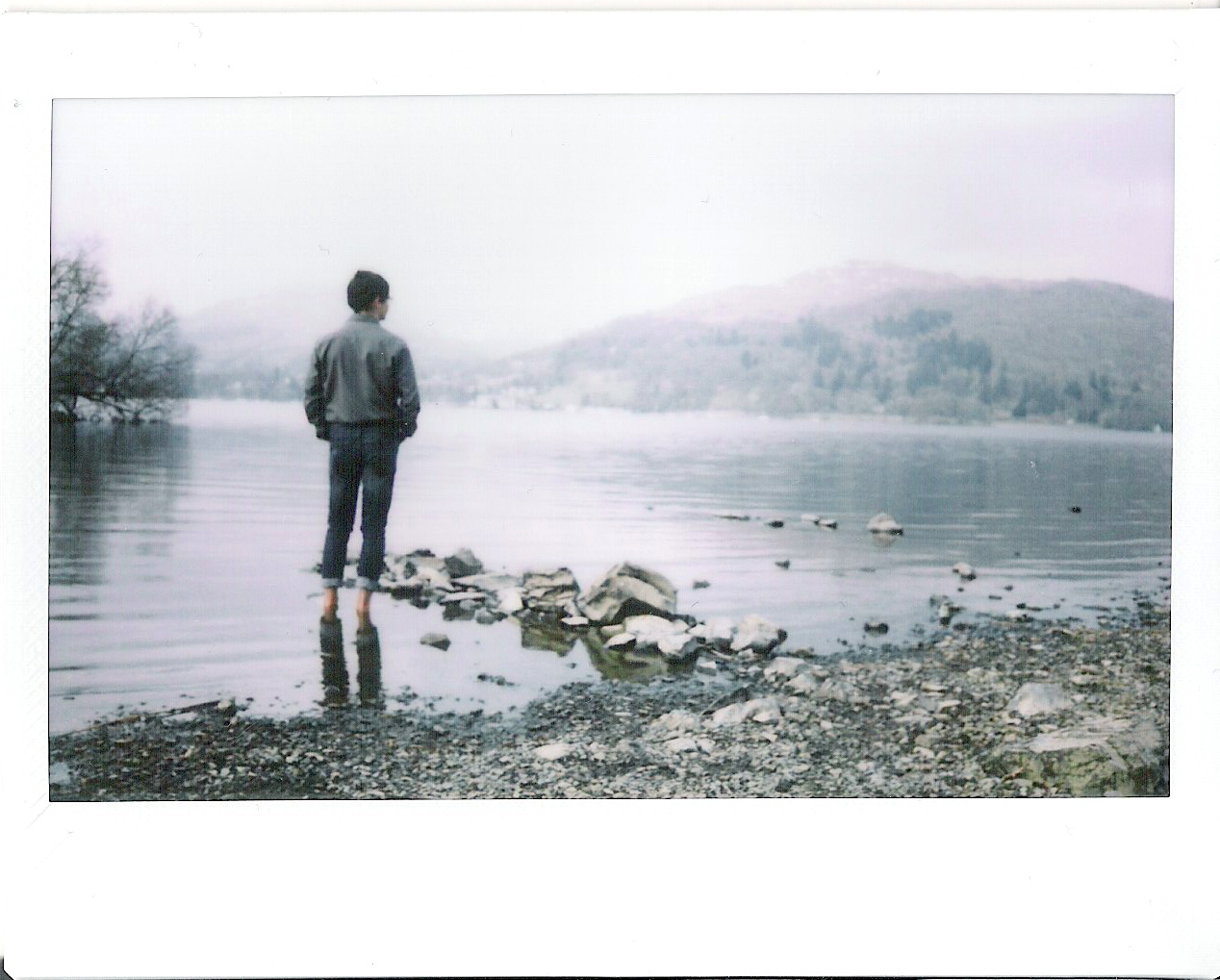 University is finished for the year. There are exams next month, but Jonny and I take a week away and travel north to the English Lake District. I shoot instax and film and digital expansions and fill my diary with Wordsworth and Coleridge, and think about how some photographs follow Wordsworth's ideas on poetry. Back home a rust-red sunset sets me on my bicycle, where I shoot another girl for an hour or so. In Canterbury it is time to focus on my final exams.
May
The month stretches on and on. I document the exam season in a short film diary, but mostly I am too busy to photograph. I sit twelve hours of exams in freezing sports halls and when it is done I sleep for a day, and then Jonny and I walk all the way from the city to the sea. Summer arrives so suddenly I use up a whole roll of film in a week. I make a last-minute decision and wait for June 1st.
June
The start of the month marks the beginning of my One Hundred Days of Summer project. I meet Louise Spence in Cambridgeshire and spend the afternoon shooting in the buttercups, and don't want to leave. I see Bruce Springsteen perform in London, document my journey through the British canal network with Jonny in my film diary, and take a photograph every day. I shoot my first wedding on a rainy day with a wonderful couple. My exam results arrive: I am going to California.
July
Hot and humid. I travel to Cambridgeshire for a lovely engagement shoot, buy a beautiful new camera bag as a belated birthday present, and read a lot on Don McCullin. The American embassy in London grants me a visa. I have to go back to work at the clothes shop but I'm determined to keep up with my Summer Onehundred. I shoot in the last of the sun and edit into the night every day.
August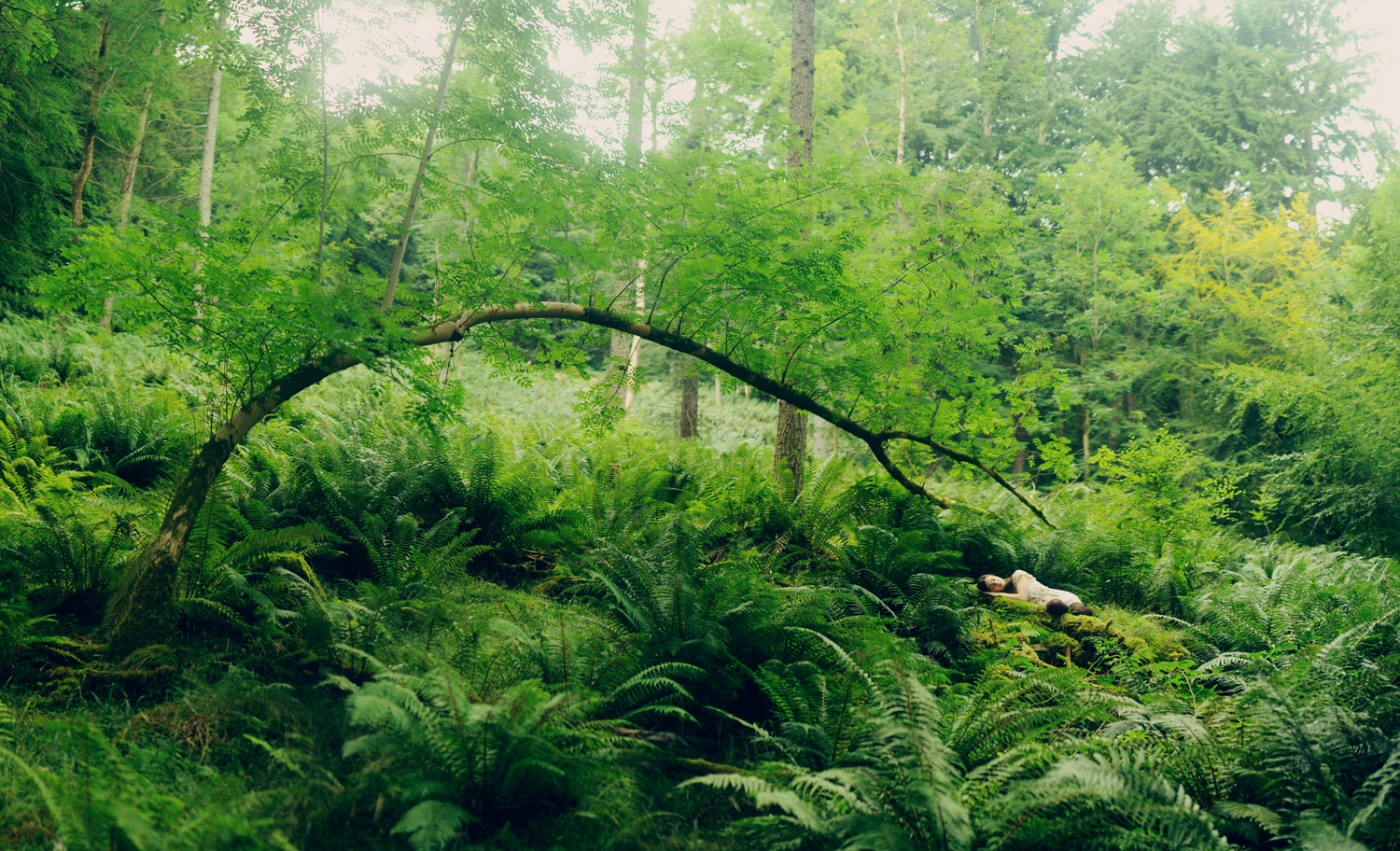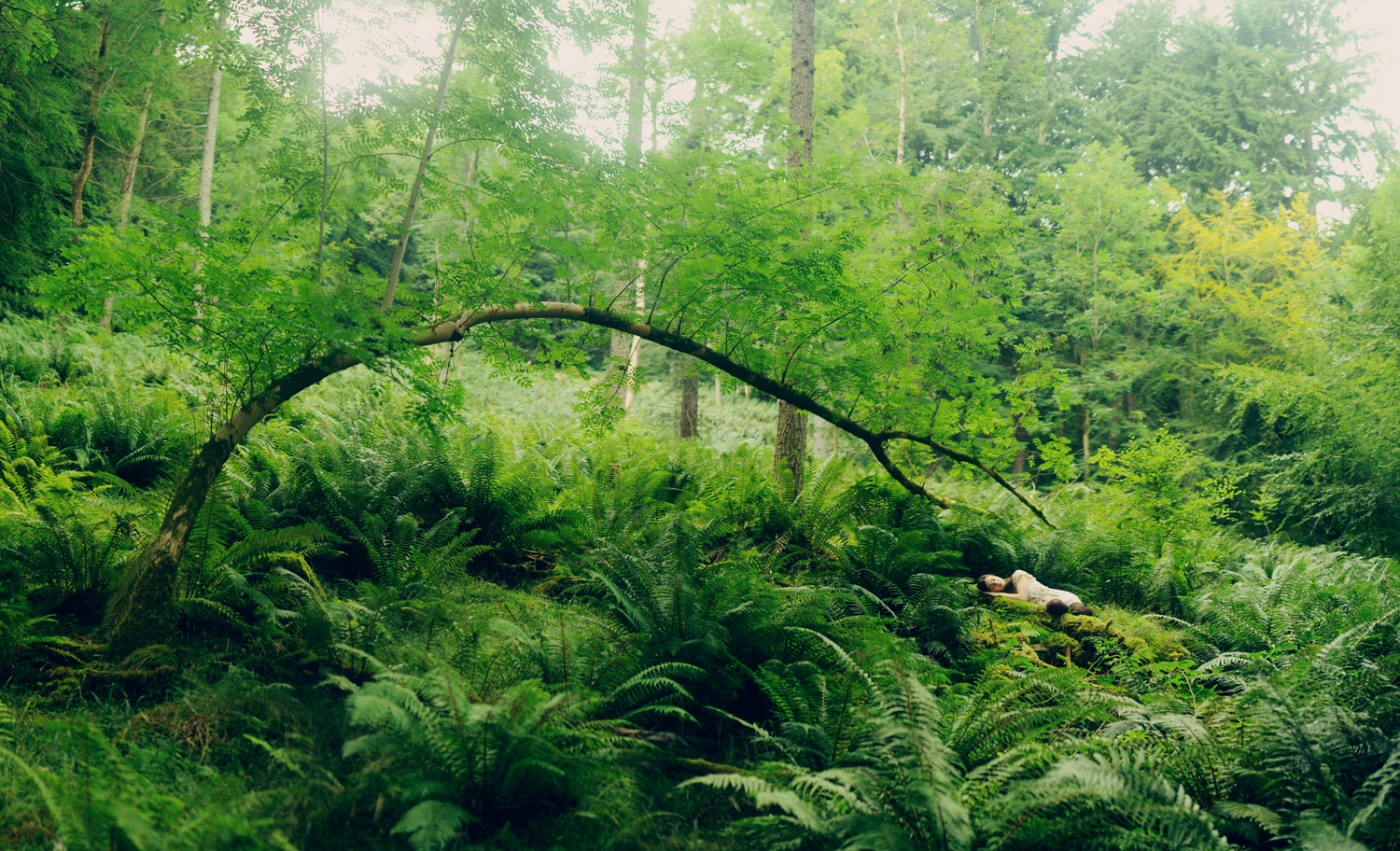 Summer moves fast. I spend half the month at home and half with Jonny, afloat in his new city. There is lots to explore. One of my best friends holds a special party for her 21st birthday. I travel to Cambridgeshire for a weekend to shoot a beautiful wedding. As the days grow shorter my family journey north to the Lakes again, and I shoot in the mountains and the rivers, and in the attic of our cottage. It is almost time to leave.
September
Day onehundred arrives, and we take a long trip downriver to celebrate. The next day I leave on a train. Soon I fly 5000 miles across an ocean and a continent to start a huge adventure. California smells of cedar wood and olives when I travel into the valley, and I find my home on the furthest corner of town. I am a UCD student. I begin to send letters home on the back of polaroids.
October
I carry my instax camera in my rucksack every day. There is so much to see. I travel to San Francisco and the great lake at Tahoe. There, in the golden mountain, I shoot an epilogue for my Summer Onehundred. I write an application for a photographer position at the California Aggie, the campus newspaper. I am too earnest but they interview me anyway. I get the job. Visa bureaucracy and the government shutdown mean I can't start work for a few weeks, but I spend a lot of time in the basement offices. I think perhaps I have found a kind of family there.
November
Lexi has organised a little Flickrmeet on the edge of San Francisco. I travel there with Victoria and we stop at the Golden Gate Bridge so I can play tourist. It is always wonderful to meet the people behind the faces I have seen on Flickr for so many years. We spend the day photographing and exploring, and I stand in the Pacific ocean for the first time with the waves at my knees. (Abby captures it for me.) A little later, I spend a lovely afternoon among the redwood trees in the UCD arboretum with just my camera for company, and back home I write a blogpost about my own roots. My visa changes are approved; I watch my first American football game pitchside with a press pass and a 300mm lens. One of my photographs from a campus demonstration makes the front page. I petition to be let onto an intermediate darkroom class next semester, although I've never developed my own film and the class is full. The professor agrees to have me. At the end of the month I travel eleven hours on a train to spend my first Thanksgiving in Santa Barbara with Cierra and her family. I feel so lucky to be part of this artists' community; a collection of young strangers who are some of the best and kindest friends I know.
December
The final weeks of college pass by through tired eyes. Between papers and finals and late-night adventures there is no time to rest. Suddenly I am on a train, headed for the airport. I fly back to another place I call home and sleep for the rest of the week. I see my friends and sing in the city centre again, my grandmother turns 90 with a big party, and Jonny and I celebrate Christmas together. His dad lends me an old medium format Mamiya, loaded with film. On Boxing Day Jonny takes me to this old train station, not far from where I live. I live this last month with one foot in a field in Norfolk and one in the redwood grove at Davis, and so the photograph I shoot here echoes the months past and anticipates those ahead.