Talk about a dream, try to make it real
Ok listen.
It's 1995, and Lynsey Addario is an "overzealous", newly-graduated 22-year-old living in Buenos Aires. She's going to be a MacArthur Fellow recipient and Pulitzer Prize-winning photojournalist, but she doesn't know it yet. Well, not really. She's freelancing - kind of - for the Buenos Aires Herald, but now they've said they'll put her on a contract if she can get them one particular shot. Madonna is in town, filming 'Evita', and the Herald wants a picture from the set. One day, sooner than you think, Addario is going to be photographing war and revolution in the Middle East, the consequence of sexual violence in central Africa, and the child brides of Syrian refugees fleeing ISIS. But right now she's pleading with security guards at the gates to a film set. "I will be famous someday," she tells them, "if you just let me in."
A lot has changed in photojournalism in twenty years, but this has not: to succeed you have to want it more than anything. More than a stable 9-to-5, more than a steady pay-check, and more than the man who said he loved you. More than a fixed path. More than a life without fear.
Twentyfifteen took courage on top of courage. This life is a messy and painful journey, and if it took me until 23 to realise that then I guess I've been pretty lucky. Sometimes the line between bravery and recklessness is dangerously thin, but pros more seasoned than me still get it wrong. I took risks this year, and most of them paid off. For the others there are scars and stories, and that rare and particular strength: resilience.
I'm here. I'm holding a camera in one hand and a dream in the other. I'm going to be knocking on these gates until you let me in.
I am somewhere very deep and very sad. The new year brings what feels like a definitive end to not only my relationship but to the life I lived in California. I don't understand what I've done wrong. Louise travels to Norfolk to second for me at a wedding I'm not sure I can shoot, but the day is joyful and I am reminded that this is where I should go when things are at their worst. I apply for a prestigious photography mentorship in London, and move back to Castle Street to start my last semester as an undergraduate in Canterbury. In London I meet Bonnie, the founder of Lensational, and join her organisation as a photography research associate. Open Generation choose me as one of their six photographers, and I'm invited to visit the offices of Autograph ABP in Shoreditch.
February
I spend a lot of time in the capital, meeting and talking with the other young photographers who are part of Open Generation. Gayle Chong Kwan - artist, photographer, and our mentor - takes us to see Human Rights, Human Wrongs at the Photographers' Gallery just off Oxford Street. The exhibition is curated by Mark Sealy, the Director at Autograph ABP, and something in it skins me. I go back to see the show three times.
In Canterbury, I talk my way on to an analogue film class for the summer semester. The Art Society has accepted me as one of their own, and sometimes I spend Saturdays reading Wuthering Heights on the bus to Margate, where we look around the Turner Contemporary at whatever happens to be on. Afterwards there is a cake shop in the centre of town. My wedding photography stories - outlandish, sometimes exaggerated - go down well here. I am getting plenty of enquiries for the summer season.
I apply for a scholarship on a whim. The university is offering fifteen all-expenses-paid places on their coveted summer school in Paris. I talk about photography and cross-medium academia. At the end of the month they email to tell me I've been successful.
March
I have started to make work again. Real work, on medium format - the way I used to shoot when I was living another life. Ellen, who I'm seeing on Mondays, thinks this is progress, but in truth it's fucking me up. I wake when it's still dark and set up my kit at empty crossing points, count down the minutes to sunrise. One exposure a day, one roll a week. They collect at the bottom of my camera bag.
For my birthday I take the train to London and knock on the door at Bayeux. Gayle has recommended I process my film here, and they receive me with a curious amusement. Over the month I return with new rolls, and while I wait for my contact sheets on the sofa in reception I meet artists and runners from all over the city. Some are working for big names, fetching negs and coffee. Some are photographers picking up prints for solo exhibitions. One day Bethany Murray talks to me for a long time about her upcoming show in LA.
I meet Marcus Bleasdale. He's on the panel at a seminar about human rights reporting and digital storytelling. I skip class and take the train to London again, and sit in a small audience learning about how to photograph international crises. Afterwards, in the bar, I wait a long time and wonder whether he will be another Steve McCurry. I don't want to be told that photojournalism is no place for a woman again. When we speak, he tells me sincerely, "Be tenacious and courageous. Follow your dream, if this is what you want to do."
April
I am almost a graduand. The other Open Generation photographers are busy preparing our exhibition in London, but I spend early April in the library, writing the final essays of my degree. On the last day of classes I finish Lynsey Addario's autobiography, It's What I Do. "I never felt the uncertainty that typically plagues people in their twenties," she writes, "I was lucky enough to discover something that made me happy and ambitious at an age when I couldn't conceive of fear or failure, when I had very little to lose." I recognise this, and the way she writes about fear and long-distance love. When her boyfriend calls to tell her it's over, on the Afghan border the night before the fall of the Taliban in 2003, she leaves her assignment and flies home to win him back. It works, for a time. Eventually he cheats on her with a woman who is "predictable and present". Next to that, how could she compete?
Our show opens at Rivington Place. I hand in my essays, collect my suitcase, jump on a train and head to the preview evening. The exhibition lasts all weekend alongside workshops on immigration and diversity; the general election is just around the corner. There is a prize-giving ceremony on Sunday, but I have a wedding to photograph. On the dance floor at the end of the evening, my friend Uzma calls. "You won the photography section!"
May
I have reached something like solid ground. Back home for a month, I spend late nights making my new website and reading books that have always dropped just too low on my to-do list. My grandmother is 91 and very ill. I spend time looking through boxes of old photographs with her, learning stories which, full of regret, I find faded at the edges. Some photographs, though, spark a memory in her which is cut sharp and bright. That was the day we were late for the wedding, and your great-uncle's top hat blew off as we ran over Tower Bridge. Before I have decided whether or not to photograph her in the nursing home, she is gone.
I have to return to Kent for the final six weeks of term. Between darkroom classes, I am writing my first and only film diary of the year. It is almost impossible, but I make my best work like this. The sun's trajectory has shifted since April, and now there is a soft gold warmth on my desk at the end of the day. I write here, and in the window nook of the café above Waterstones, and in the corner on the top floor of the library. It is taking a long time.
I am frightened of the summer, and all the empty time which has suddenly opened up in front of my life. I call Rona, and book a plane ticket to Berlin in July. Abby and I Facetime regularly, and now we start to plan her trip to England and our travels across Europe by train in August. I have stopped asking her about my old life in Davis. In the camera shop in Canterbury one afternoon, I see a 24-70 f/2.8 in the window, at less than it should be. The guys there make me an offer which is hard to refuse. I have money put aside for a long-distance plane ticket on which I have never given up hope. I go to the bank, pull it out in cash, and lay it on the counter at the camera shop like I'm betting long odds on the final race.
It's the lens of my dreams, and I take it home. Two days later, Abby calls to tell me what I've known all along.
I go back to the library and stay there overnight. I publish late the next day, walk home listening to Bruce, and by the time I get back to Castle Street my phone won't stop buzzing with messages.
June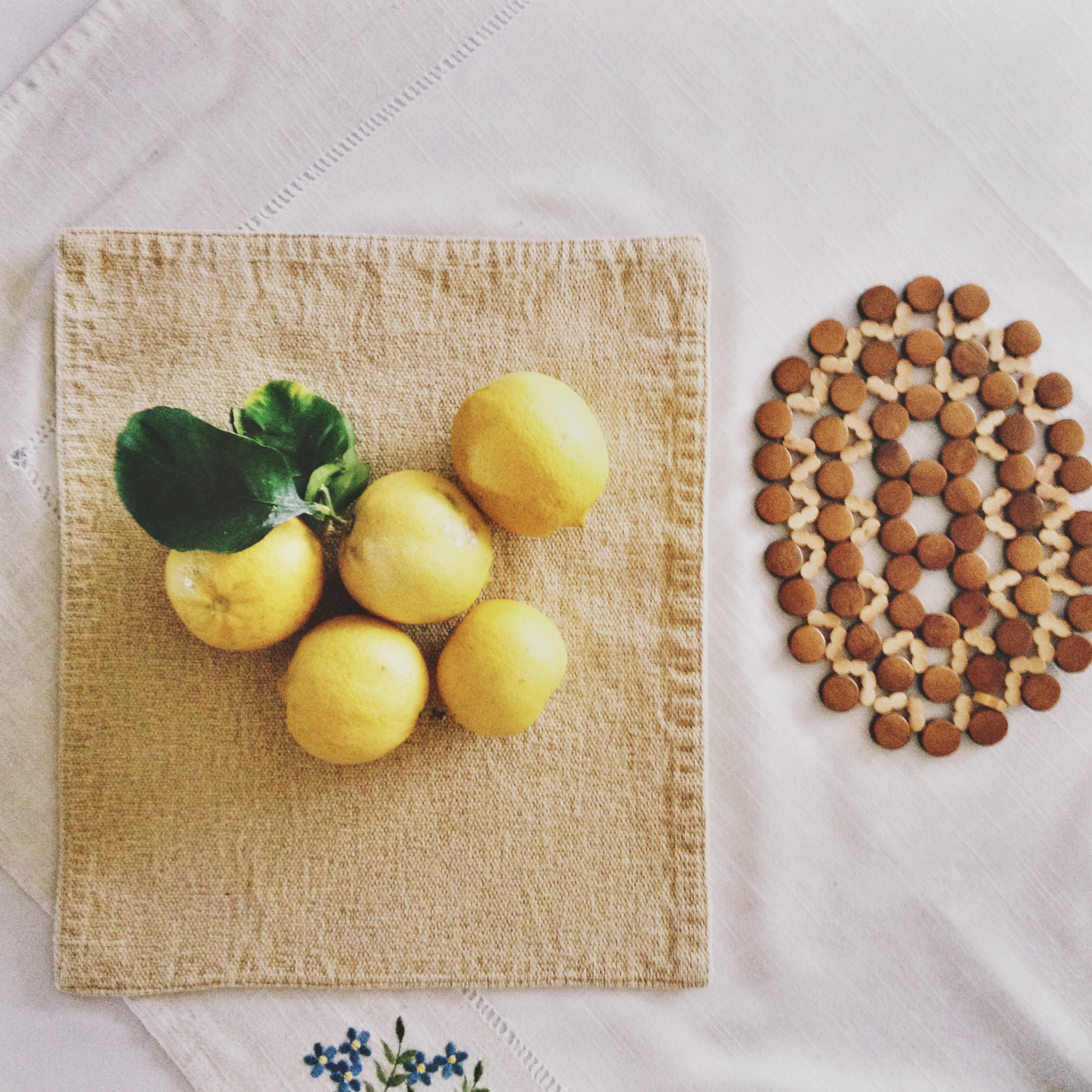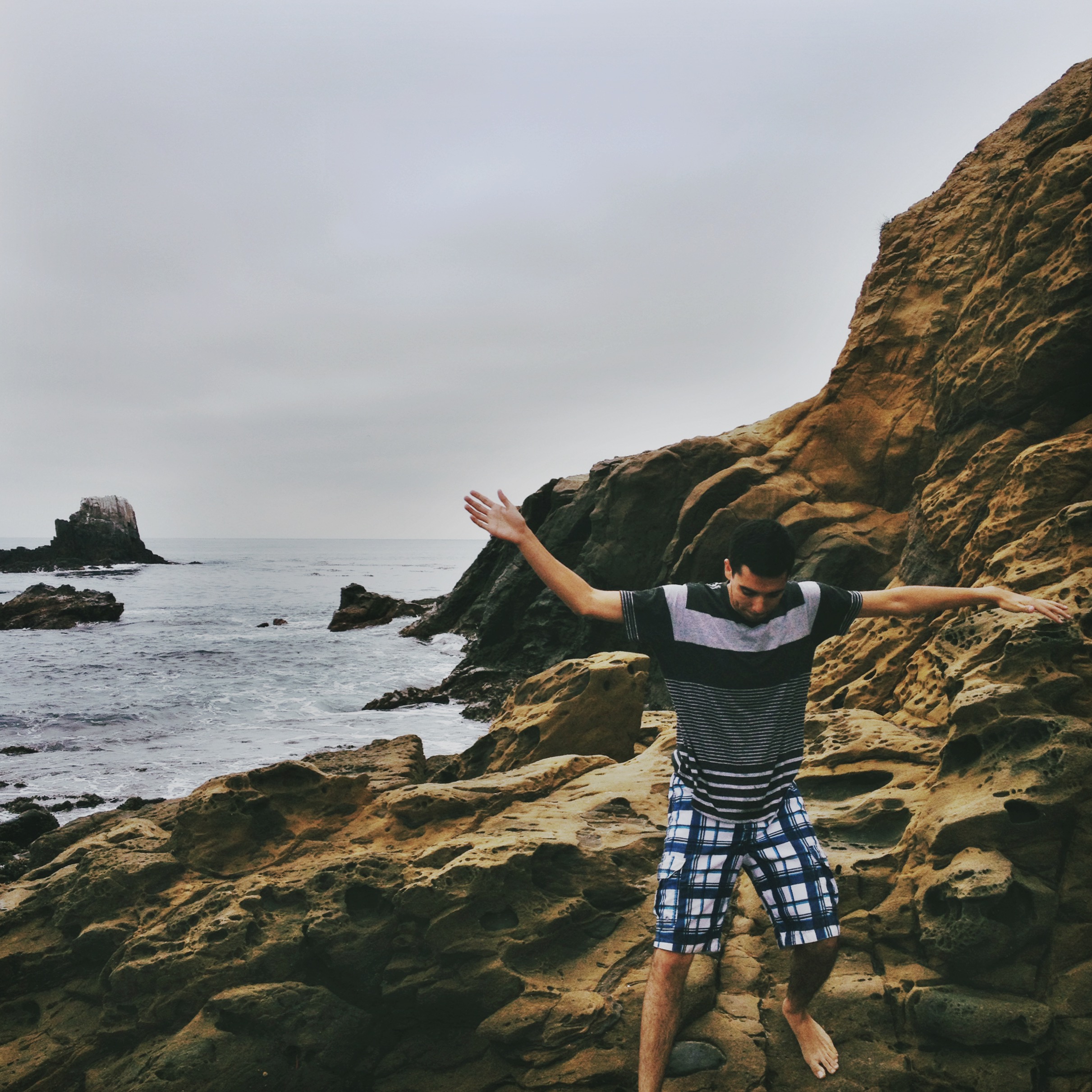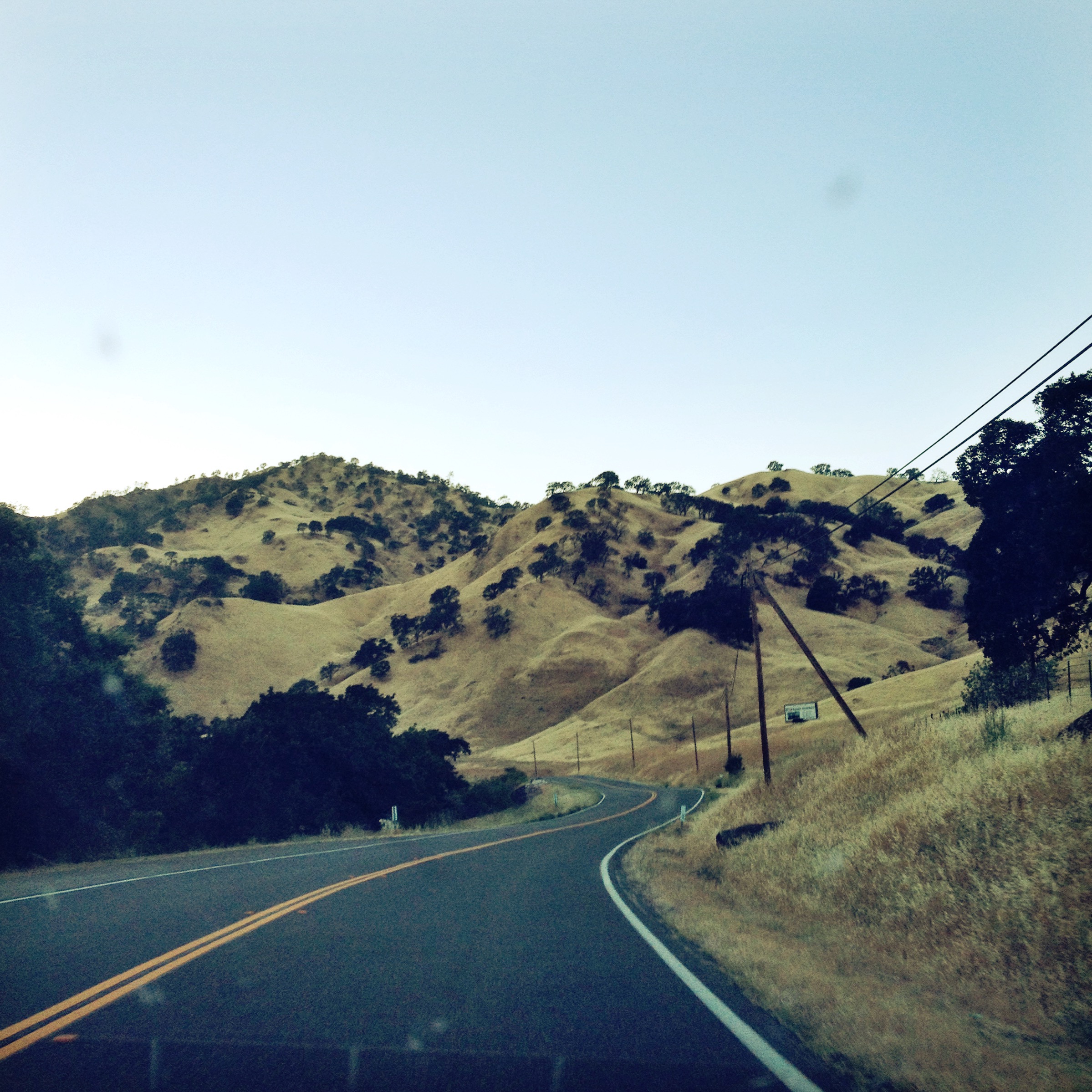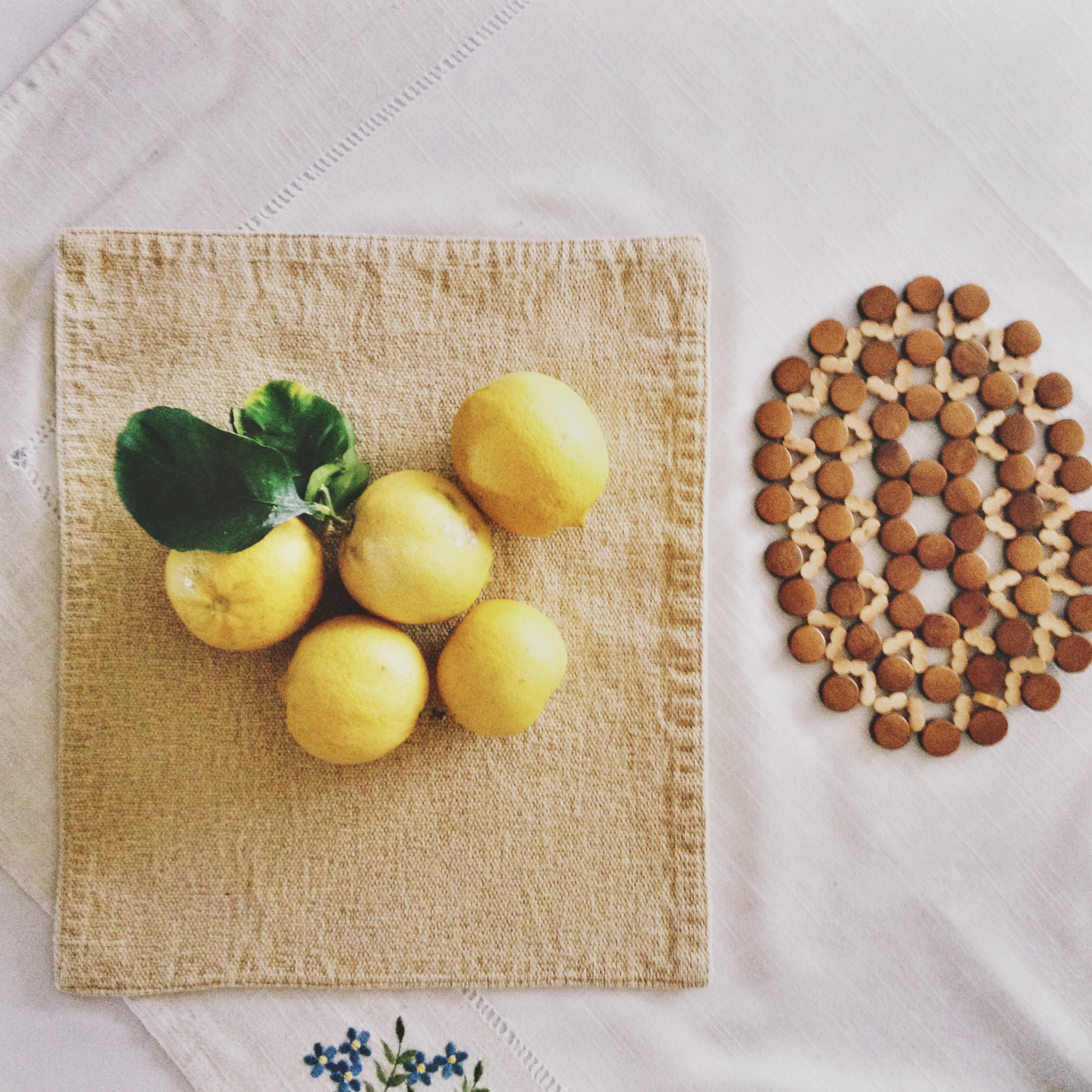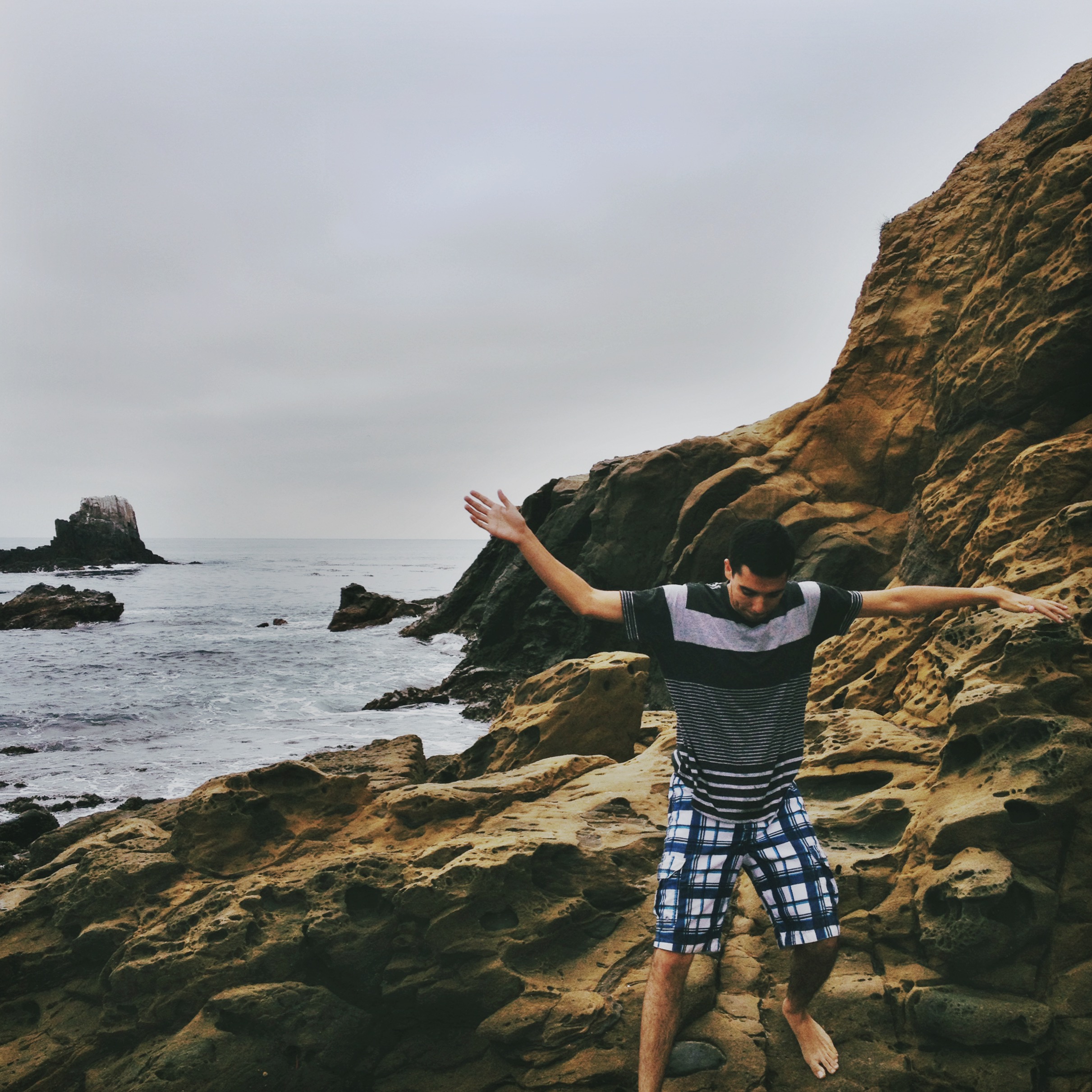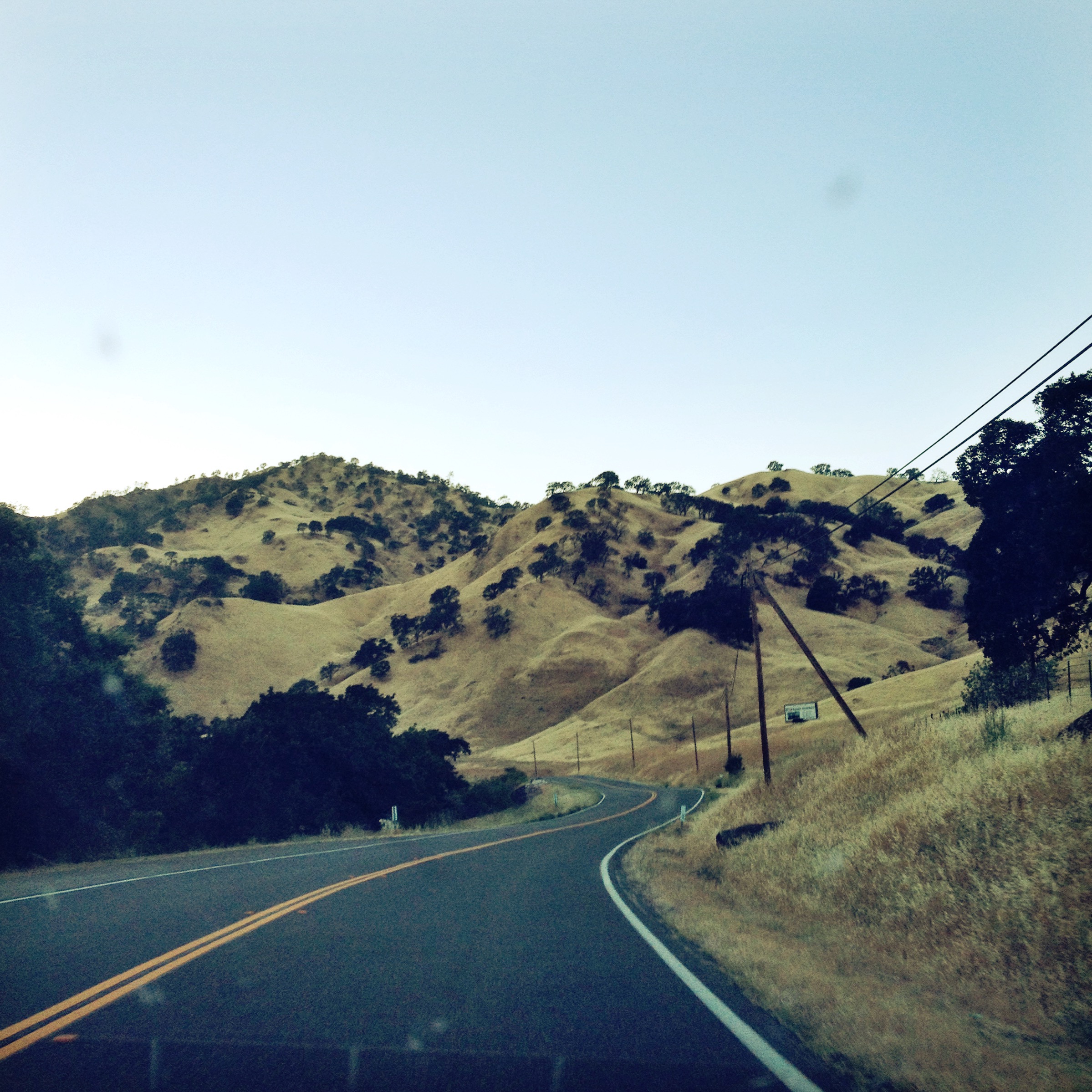 A week goes by, and then he calls. It's as though a skylight has opened on my life. I cancel my plans, pack a bag and, six days later, I fly to San Francisco.
We are home. I shoot six rolls in twelve days. There are graduation ceremonies and sweet lemons and long road trips, through the grapevine and up the coast, with just the two of us and the radio and a joy like I've never felt before. We make photographs at midnight full of stars and horizons. Somewhere on the I-80 between Fairfield and Davis he takes my hand and doesn't let go. Together, we decide to hold on.
My bag gets lost on the way home, and I come closer than close to missing my connection at LAX - but I am back here, in a life where I never fail. They hold the flight. My case, with kit for tomorrow's wedding, arrives on the next plane. I have fixed everything. There is nothing to fear.
Between jetlag and euphoria I photograph a wedding. The day is full of wide skies, funfair rides, and an excursion via quad bike to make portraits in the forest at golden hour. This isn't the job I want forever, but right now it's hard to beat.
July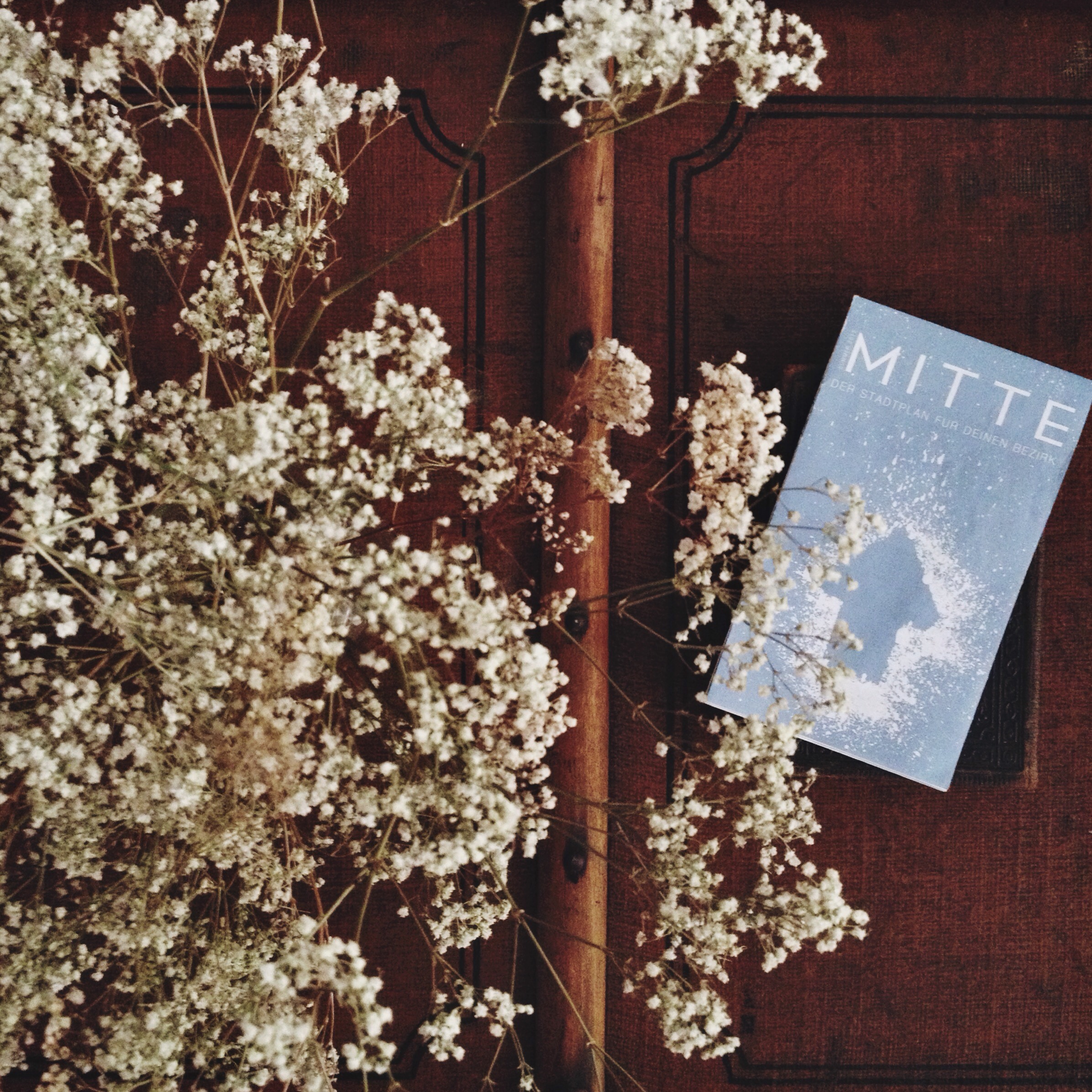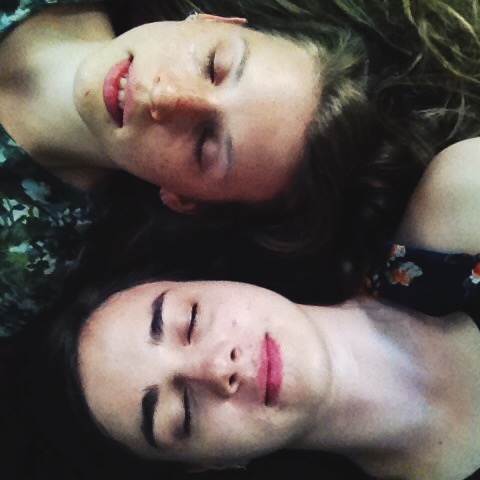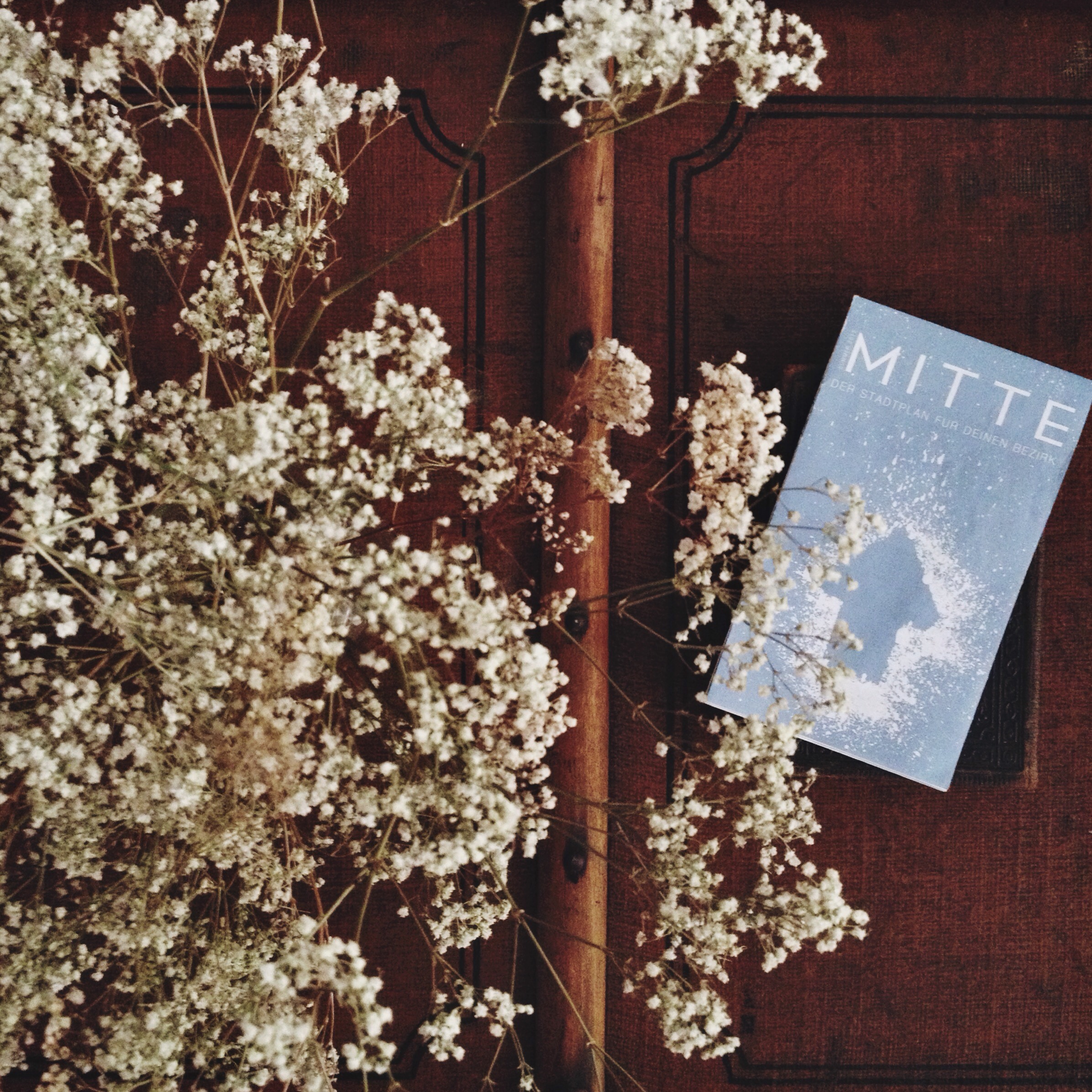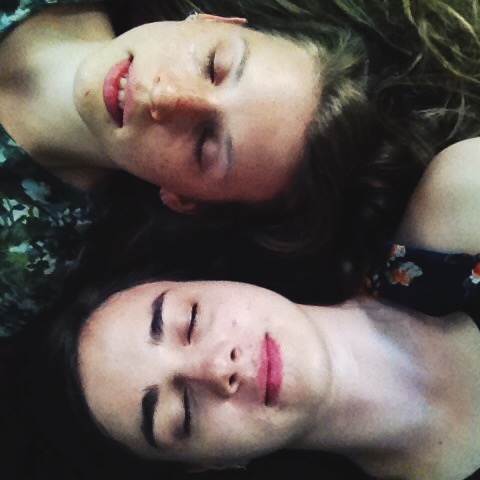 There's a text waiting every morning, when I wake up. I edit wedding photos in a frenzy and get on another plane, bound for Rona and Berlin. She is the same girl I remember, whose face I recognised long before we ever met. It is over 100 degrees in the city every day, so we travel a little and talk a lot. She knows me in an intimate and exclusive way. We are part of a community of young photographers - Flickr users of a particular generation - who found each other at the start of something special, whose work has grown together and who, against the odds, continue to meet and share and encourage one another across the world. Being with her is precious, because she reminds me of who I was with a camera at seventeen.
A whirlwind trip. Another wedding, this time at a tiny historic church and a relaxed garden reception. A few days later, I am in Canterbury cathedral wearing a cap and gown, graduating with a First Class degree in English and American literature. After the ceremony I take my parents to see my work in the gallery on campus; Studio 3 are showing the pieces I made for Open Generation as part of a new exhibition. I say goodbye to Castle Street, and head back to Norfolk to finish editing weddings before I have to pack my passport again. An engagement shoot on a beautiful estate in Kent. An early start, and a train to Paris.
August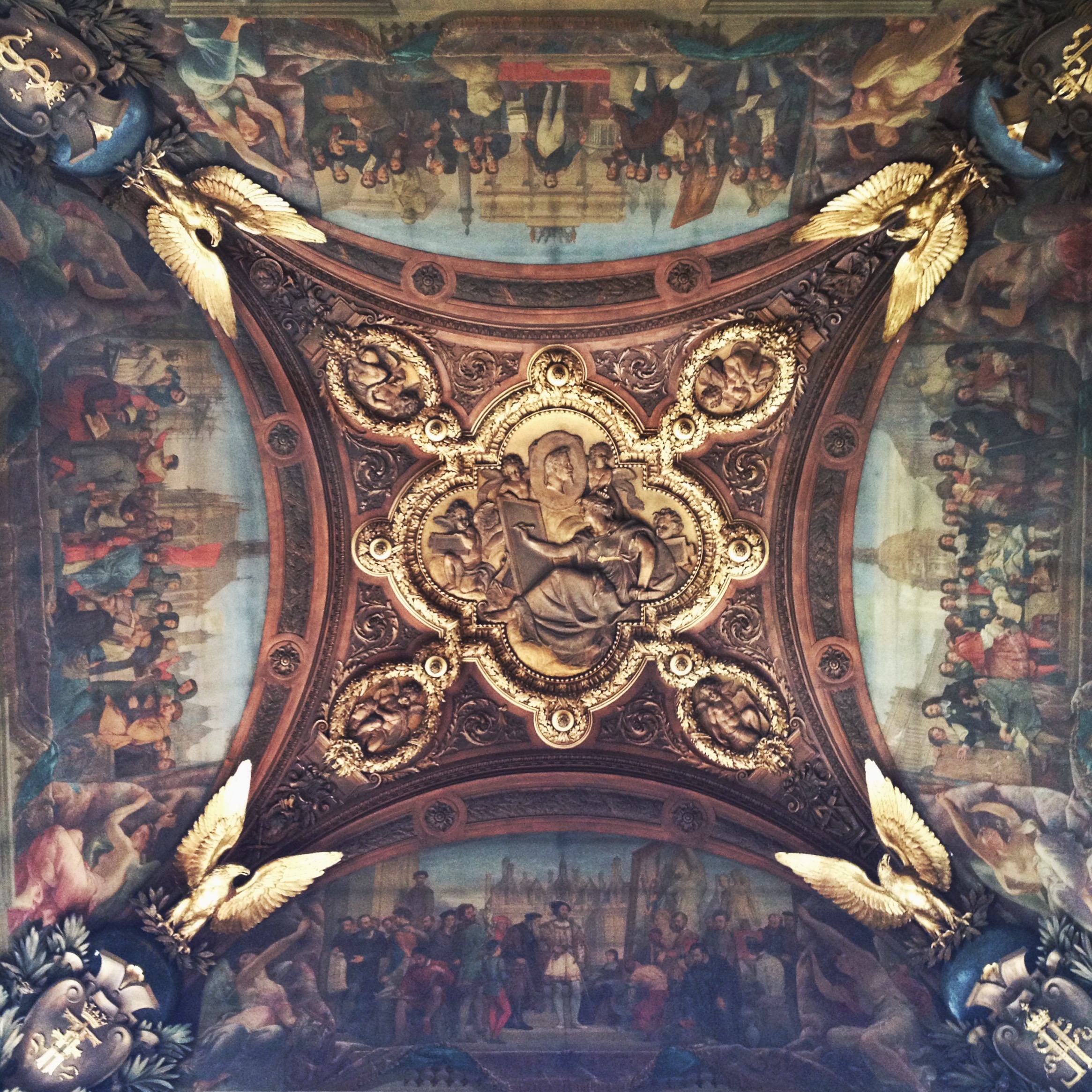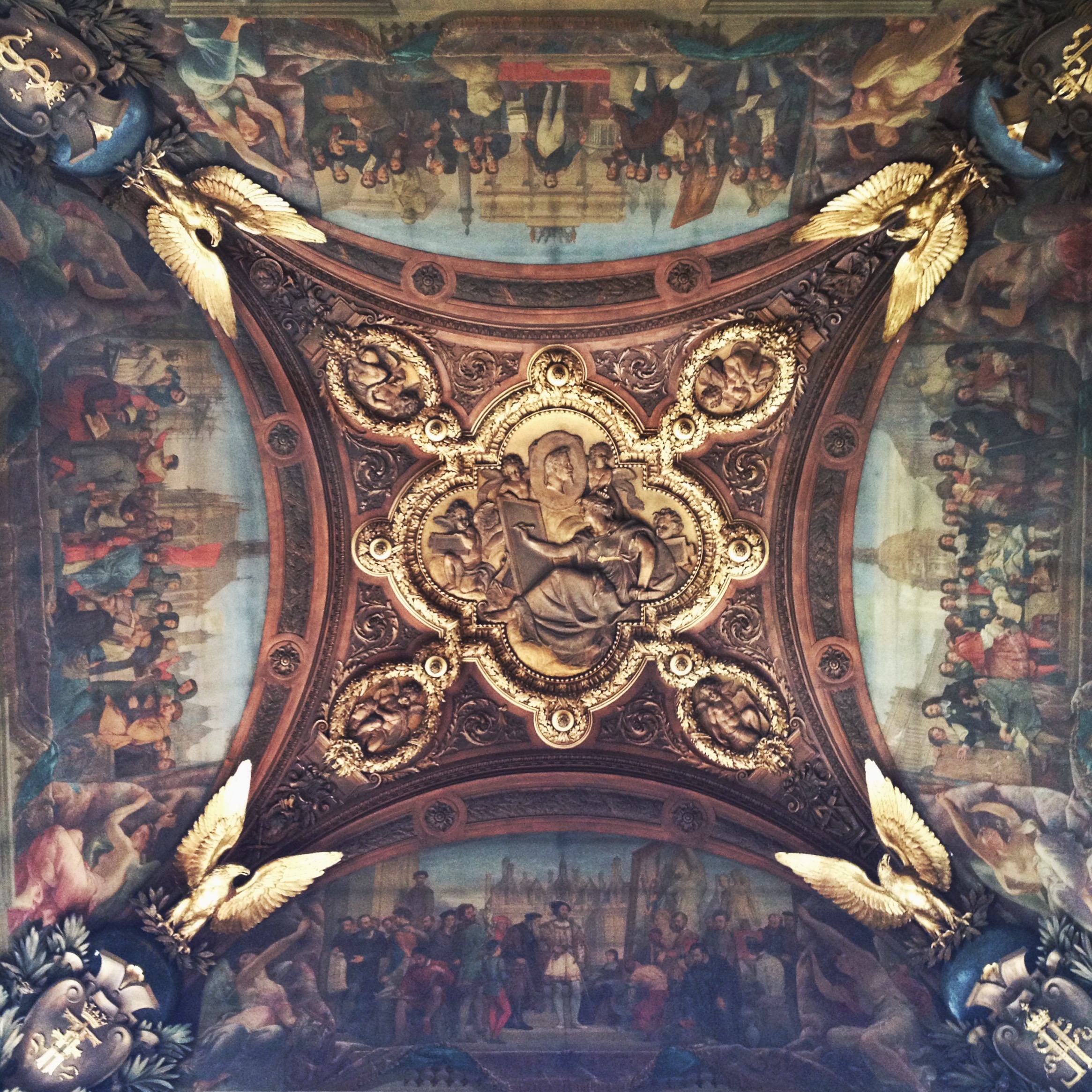 It is my first time in the city. We have seminars every morning, in a tiny attic classroom in the heart of Montparnasse. Usually we are taken to cafés for lunch, discuss the day's ideas over a three-course meal, and then embark on a field trip for the rest of the afternoon. Every morning I wake up, in a little room in the historic Foyer International des Etudients, and wonder what it will feel like to be a student of architecture, or philosophy, or impressionist art. We cross academic disciplines with easy, measured strides, using the city as a theme against these sweeping variations.
On our first day-off I walk from the Jardin du Luxembourg to the Arc de Triomphe, and then spend the whole day strolling down the Champs-Élysées and through the Jardin des Tuileries to the Louvre, over the Seine and down the left bank to the islands, and then home. I visit an exhibition on Germaine Krull at the Jeu de Paume, and sit for a long time with espressos outside cafés in the 4th arrondissement. We take laptops and wine up to the terrace each evening to watch the sun set behind the Eiffel Tower and finish our assignments. I learn the city metro map. I start dreaming in French. Whitney and Brooke are in town, and we meet - the American, the Australian, and the Brit - in a bar in the Latin Quarter for drinks, like we've stepped straight out of a Hemingway novel. I call California every night, full of what I have learned. By the time we have to leave, I have added Paris to the small list of cities that, yes, I will live in.
I am home. Two days later, Abby flies into Heathrow.
She has been a force of sunshine all year. I am so glad to have her here. I show her the places I live: the quiet spaces close to my house where the kingfisher streaks, sometimes, under the bridge and the deer dart through the barley; the beach at Wells, where we eat fish and chips and scale the dunes; and Norwich and Cambridge, where I can offer her "Europe" in cobblestones and cathedrals. She makes a video. I write.
We pack two passports - one red, one blue - and shoulder our rucksacks, and take a train to Paris. We have 24 hours in the city, hop-stepping from the Arc to the Louvre to the Eiffel Tower with cameras in hand, before our train to Munich. (My Interrail Pass is found invalid at the Gare de l'Est: Abby bails me out on her credit card.) In Germany we change onto a sleeper and, cradled, cross the border in the night. There is a problem with our hostel booking in Vienna, but - incredibly - there are Davis kids in town, studying abroad and living just round the block. We gatecrash their class at the Schloss Belvedere, and spend the afternoon learning about Klimt. Rowdy bar karaoke into the early hours, feeling like an Aggie in this strange new city. The next day Abby and I see the sights, eat cake, listen to organ music, and run into lipizzaners outside the Imperial Palace. We crash out in the Davis apartment, and leave for Budapest in the morning.
The plan has been to make it from London to Istanbul, but now there has been an attack on a train, and other travellers suggest crossing borders further east will be a problem - there is heightened security and maintenance work on the line. We decide to scrap the last leg of our trip, and book sleeper tickets to Amsterdam instead. They're waiting for us in the hostel lobby in Budapest.
If I had to choose a favourite, it would be here. We walk for miles, soak in Turkish baths, cross the famous chain bridge, and watch the sunset over the Buda hills. I spend hours in a gallery, hidden away in the city's back alleys, looking at rare colour work by Robert Capa.
Capa fled Hungary at 17 after protesting against the fascist regime. He travelled through Austria to Germany, and became a refugee in Berlin. There are refugees in Budapest today, too, on their own journeys towards western Europe. In the train station and on the streets, I am face to face with what will become, in just under a fortnight, the biggest story of 2015. Thinking of Abby's schedule, thinking of my lack of an assignment, I make a huge mistake, and we board the train towards Amsterdam.
September
We arrive very wet, and very tired. It barely stops raining for three days, and I am very unwell. Even so, we stroll up and down the canals, try famous apple pie, and check out the city's photography museum. One night we wait for over an hour outside the Anne Frank House, in a thunderstorm and the pouring rain. The city is a stutter on an otherwise thrilling trip. We fly home to England, and then Abby returns to California.
I should be following her, in a few weeks. I'll spend three months in Davis, applying to graduate schools in a place I can dream from and learning to make short films with the new camera I am planning to buy. He has found somewhere we can live, together, and I book my plane tickets for early next month. "It's all he can talk about," they tell me. Look how things have turned out.
I meet with wedding couples, tie up the loose ends of my life here, and pack myself into two suitcases. I am practiced at this now. I spend part of my inheritance on a Nikon D750, and move to California.
October
It's a clear day in the bay, and you can see all the way from the Golden Gate to Hunters Point as we circle the airport. I touch down in bliss, brimful of hope and purpose, and stay that way for almost ten days. One night he says he wants to stay up and finish some work. He kisses me on the forehead, tells me he loves me, and turns out the light. I wake alone at three a.m. There is a three-page letter on the nightstand, and the car is gone.
Abby races down the freeway. She wants to tear the place apart, but she puts everything I own in the trunk of the car and takes me away. Her life is full of fierce young women: the girls she lives with, who coolly talk friends through the side-effects of Plan B as we all watch TV; the cheer team she helps captain, who take me to get froyo after practice, and don't ask why I join them in the gym every night.
I can't eat, or sleep, or think. A seat is available on a flight to London on Friday. Before I leave, a professor I admire emails: My wife said, "Some day she'll look back and feel lucky that she was able to rid herself of him so cheaply." Trust this is true.
I can't yet feel I have paid anything but a heavy price. At the airport I wait at my gate and sob.
Love appears in my inbox every day. Friends invite me to stay with them across the globe, from Spain to Holland to New Hampshire to Portugal. I drink lots of water and, somehow, I come home. The deep sad place is rotted with anger, and I want out. Despite everything, I submit my Fulbright application on time.
November
The city which embraced me with open arms and joie de vivre is gunned down on a Friday night. My sister and I watch the attack unfold on Twitter. Perhaps it is the timing, perhaps I am just saturated with sadness and anger at this moment, but cross-legged on my bed I stay up to study the way social media is used for something like this. Which newsrooms break which stories, which get it right and which get it wrong. Who might be making those decisions tonight. It is easier, I know, to approach the world and its horror like this. After everything, I want a façade of control.
I clean out my online accounts and reinvent my Pinterest, Instagram, and Twitter. Norfolk Brides Magazine runs two full spreads dedicated to June's fairground wedding, and it's featured too in East Anglian Wedding where the couple are contenders for Wedding of the Year. The pictures look great. I am almost fully booked for next season.
I start my application to Berkeley J-School. I can give them brains and guts but they want my heart and soul. I am having trouble trusting California with anything so precious.
Lu meets me at the airport in Porto for a long weekend in a new country, touching sunlight again. She and Melanie show me around their part of Portugal and we photograph everywhere, every day. In Lu I find, as I was sure I would, a kindred spirit, in equal parts fire and tenderness. Their kitten sleeps in my arms every night. Something dark and heavy leaves me, in the hills around Viana or in the making of the photographs I come home with. I re-write my Berkeley application, and press submit.
December
A full spread in East Anglian Wedding, with photos from last year's Christmas ceremony. I spend weeks completing applications to Ohio and Columbia, for their journalism and viscom postgraduate programmes. I interview Rona for Atlas Magazine, and Lensational publish my piece on photographing truthful narratives for commercial means. I write big articles on the Cumbrian floods, the UN's Millennium Goals, and the Tanzanian education system, chasing down acquaintances I last saw in the Singida savannah three years ago. I spend a whole day trying to compose a comment piece on the state of photojournalism in 2015, and end up writing it in three hours under my duvet in the middle of the night.
All the internships I have applied for have turned me down. Kim asks me to be her bridesmaid in April. A letter from the Student Loans Company arrives on my breakfast plate. Sitting at Alice's kitchen table one night, I tell her, My dreams are too big. Her reply is fierce. Just before I have time to start thinking of Christmas, Berkeley email: We'd like to invite you to interview.
I prep like a madwoman, like something possessed. I talk to myself about photojournalism in my sleep and wake up with new answers, new arguments. They give me three days, and then I'm sitting in front of Skype in a brand new outfit - blouse, black leggings, boots under my desk - make-up perfect, trying not to smile to hard, and pinching my thumb to calm my nerves when she says: "Rosa, I've got to tell you, I love your portfolio."