Knowledge to light the darkness. The search for things of your own.
In the end, my walk to school is short but steep. Hearst Avenue tilts into the Berkeley hills, past streets with names like Scenic and Euclid and Le Roy. A row of palms line up next to the parking lot, lost – sometimes – in the fog that mutes the bay on sunny mornings.
I carry a lot up the hill. A rucksack, a camera bag. Once, a cardboard box full of tea cups and china. On clear days there is a moment, opposite Arch Street, after the bus stop but before the tree line, where – if you're lucky – you can turn and look out over the city and see the sharp light on the bay, the deep blue and the rise of Marin hills across the water. The dash of a sailboat. A rush of fresh air.
KP suggests we stop taking our pulse every five minutes, but I am looking back on this vast and heady year with careful joy.
At the top of the hill I pause to catch my breath before classes. School is wood and glass and light, and good morning, and did you hear?... School is I'm so glad to see you. School is of course you can, and school is here's how.
I have a rucksack and a camera bag, and two strong legs, and an open heart. I have the help of friends. The view from up here takes my breath away.
My life is cupped in a small, shallow bowl, and I am waiting. I feel good about the way my Berkeley interview went a few weeks ago, but hope is a dangerous horizon. Things still hurt. I submit my applications for Syracuse and the London School of Arts. I visit galleries in London and write about Alec Soth's exhibition for Atlas Magazine. I am inside the piece, in a way I will later regard as unschooled, but it is cathartic.
I am invited to a meal at a swanky, private gentlemen's club in the capital, to meet other Columbia applicants from the UK. The whole evening has an air of the absurd. My fit is not quite right; too sharp, too wry. Someone who knows about these things once said I lacked charm, and it's clear in moments like this. There's a lot of talk about ourselves, and little about the kind of work we'd like to do.
Alex Crawford, the celebrated foreign correspondent, is featured on Desert Island Disks. Christina Lamb was recently on Private Passions. I grip their music and their anecdotes, study the way these women have lived their lives. Fulbright – my greatest chance at making real the stories in my head – email to say I have been unsuccessful.
February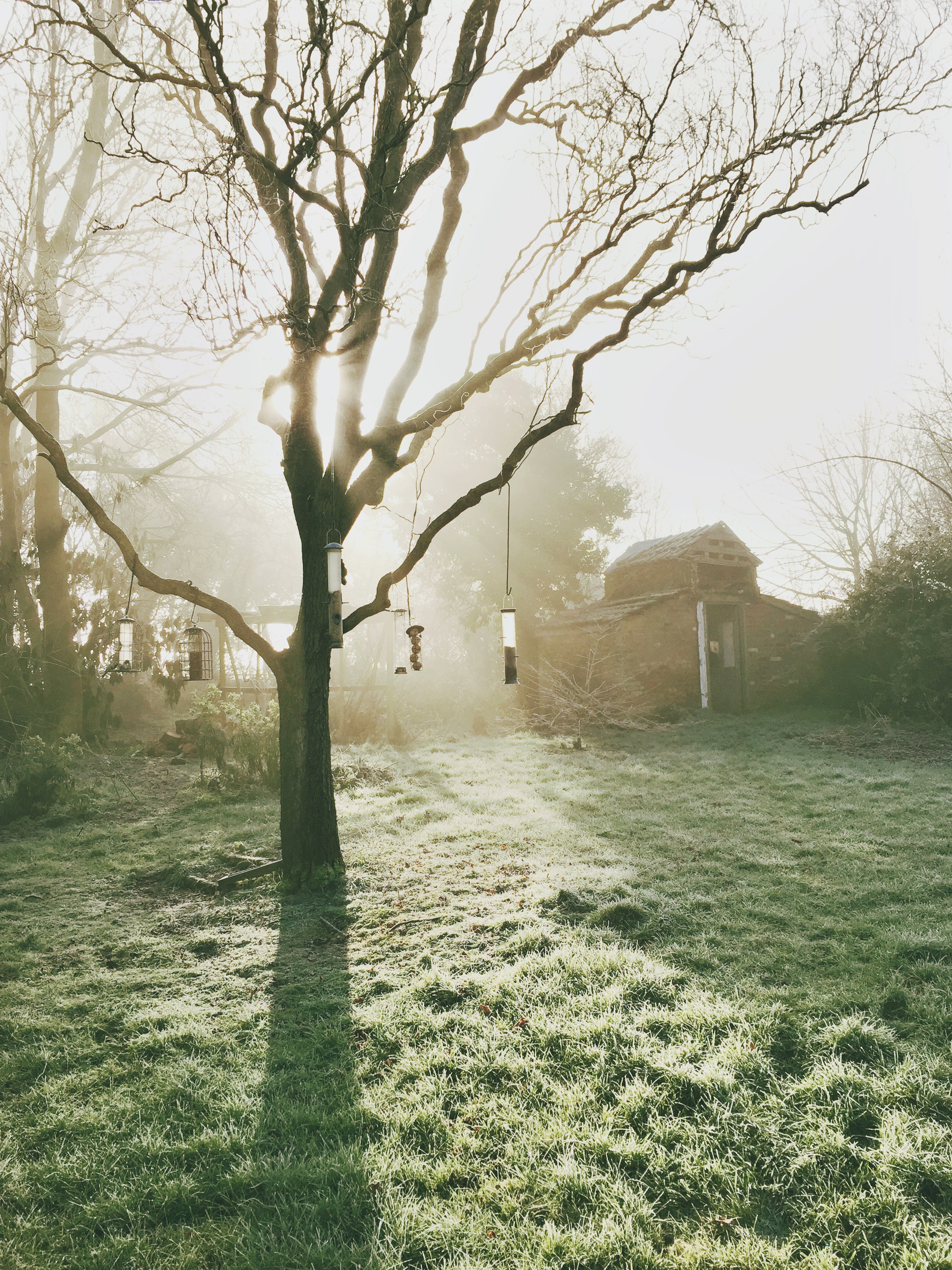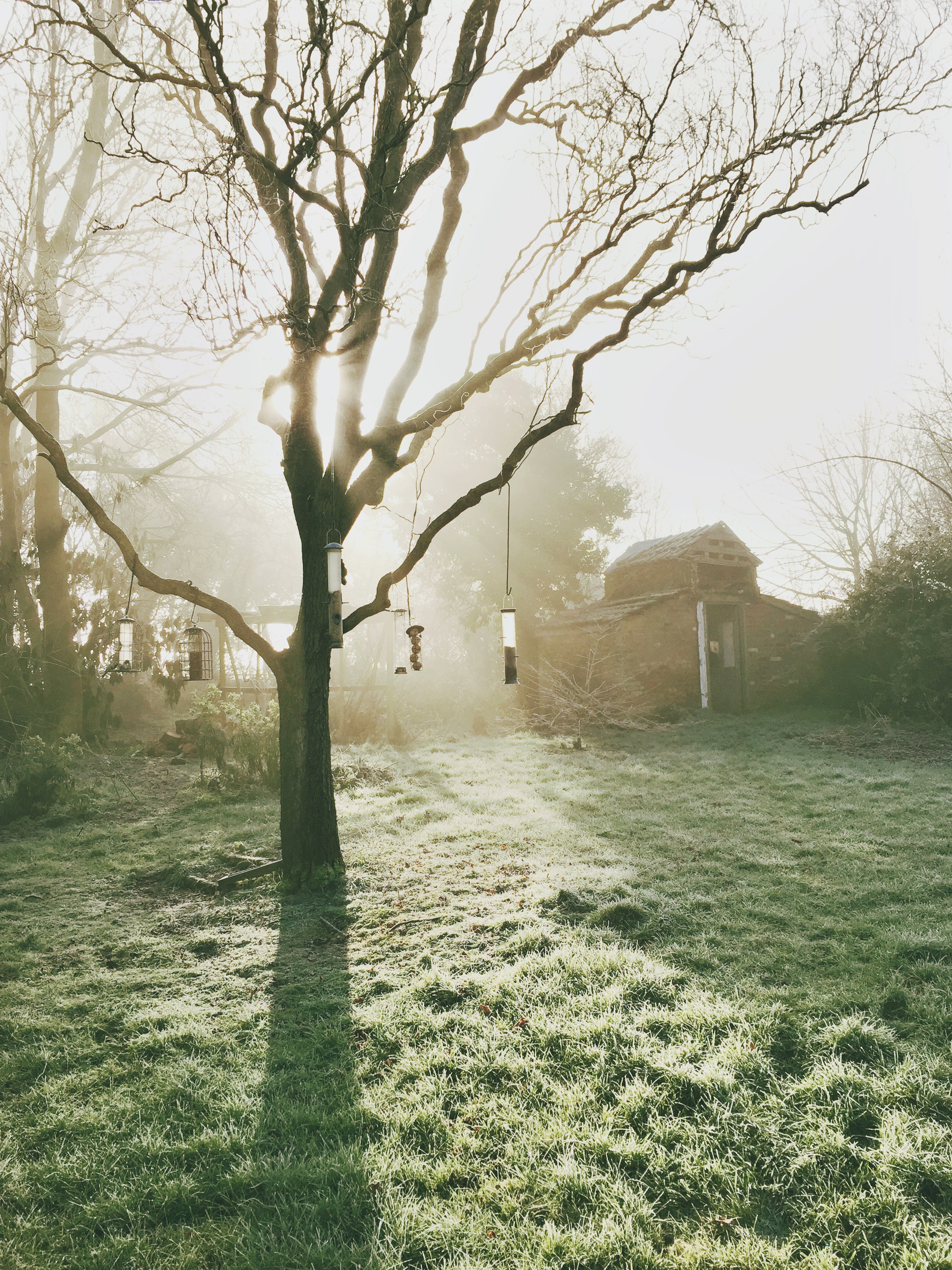 Berkeley will decide first, at the end of the month. I often wake in the night to check my phone, fitful. Just in case. One evening, weeks before I truly imagine I will hear from them, I receive a call. It's not an offer for acceptance –Joan is coded, conversational – but it makes my heart race. I email people who might know what it means. I recommend having a sedate pint of perfectly kept real ale, perhaps a cigarette, and practice being a leaf on the wind in an unknowable universe. I buy books and sit in city cafés, reading and drinking strong coffee, and waiting.
One day I receive an email about a competition I had forgotten I entered. I've been awarded the Global Graduates Blogging Award, for my journal on those first heady days at Davis. The judges say lovely things. I prep for a beautiful wedding, my first of the year, at the cathedral. I think, always, about the decisions being made while I sleep, in a city far away.
In the end, I miss the call. Joan leaves a voicemail, but I pick up her email first. I'm in the car. I tell mum to pull over.
I tell no one but family, and Abby, for a little while. Not much later, I am bagging groceries when they email to give me the fellowship. The empty space in front of my life, the deep sad place, the weight and the wait – it is over. The world rotates.
March
Abby picks me up from SFO. I could sing and sing. Her life is as I left it, five months ago, and in Davis I am surprised to feel, mostly, unafraid. I walk by myself. I am making a video, working in my own voice. It is not so hard to navigate this place alone. I visit Berkeley for the J-School's Welcome Week. I am home again, somewhere new.
Back in Norfolk, Atlas Magazine publishes my first article for them in print. Columbia email to say I have been accepted with a scholarship. Before the end of the month, the other schools I have applied for do the same. Everything has changed. I call brides and other wedding photographers, picking out the stitches I had tacked into my life after August. Darina takes on some of the weddings I have had to give up, and we spend a day at the coast getting to know each other as friends. Her work is beautiful. We have taken similar paths. I am glad to be leaving this with her.
I turn 24. I am impatient. Alice comes to stay, cosmopolitan in sleepy Norfolk. We ride to the coast and walk windy beaches. I send an official note of acceptance to Berkeley. My friends are so happy for me; I feel overwhelmingly loved. I finish up the photographs from last month's wedding, and the bride sends me a note with beautiful roses. An adventure brews on the horizon.
April
I am reading a lot, all the time, to figure out what kind of journalism thrills and delights and nips at me. Features, of course; longform. Restrained and smart, something that twists. I don't know how to write it yet, and that too is exciting. I try my hand at different kinds of stories for Atlas: profiles, personal essays, satire. Some run, some don't. I interview a ceramicist for the next print issue, and find a groove like I'm writing through the needle of a record player, making song from the scratch. I think I love this.
I shoot an engagement session. I spend some time in Cambridge and London, alone. Standing on a packed platform at Oxford Circus, I pick up an email from a stranger who found my blog through Global Graduates. The message is generous, and very kind. I'd like to write like this always, in a way that shifts from self-indulgence to something wider, something that can touch and transform. Perhaps Cal will teach me.
Endless paperwork. Terrifying bureaucracy. There is so much to do before August. And quietly, quietly, I have been working on another expedition. I pitch a story to the Eastern Daily Press, and they green-light it. I am going to Malawi. My visa arrives.
May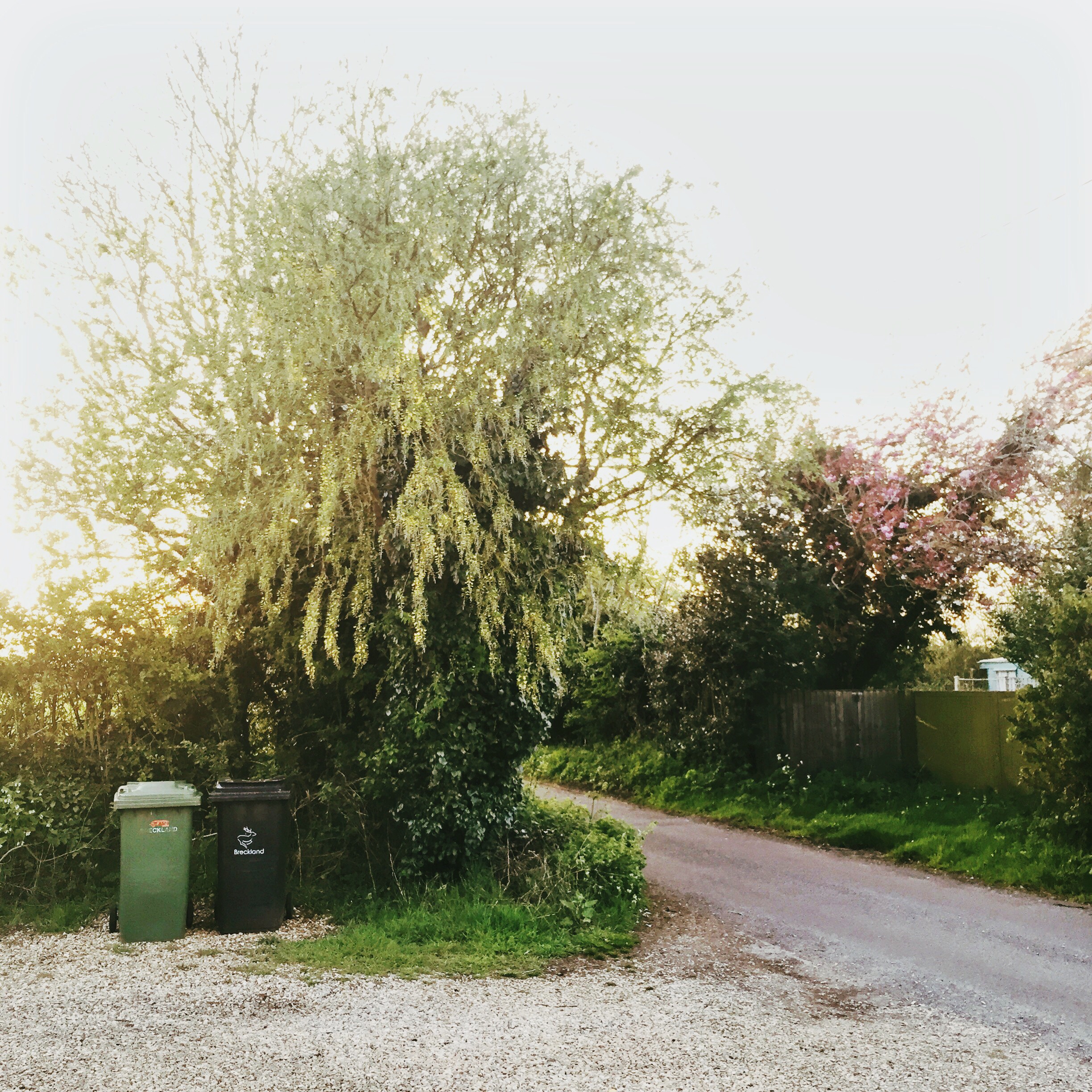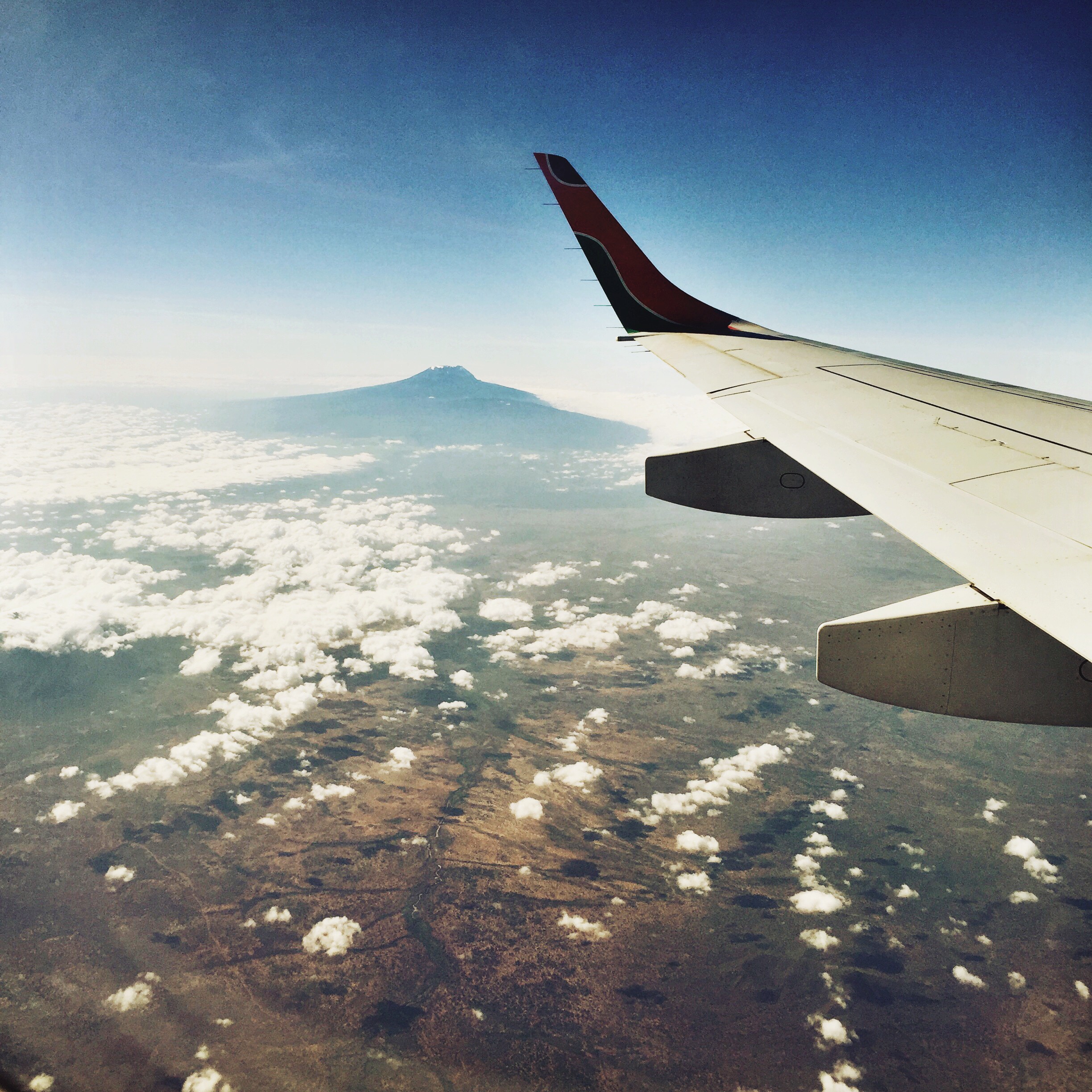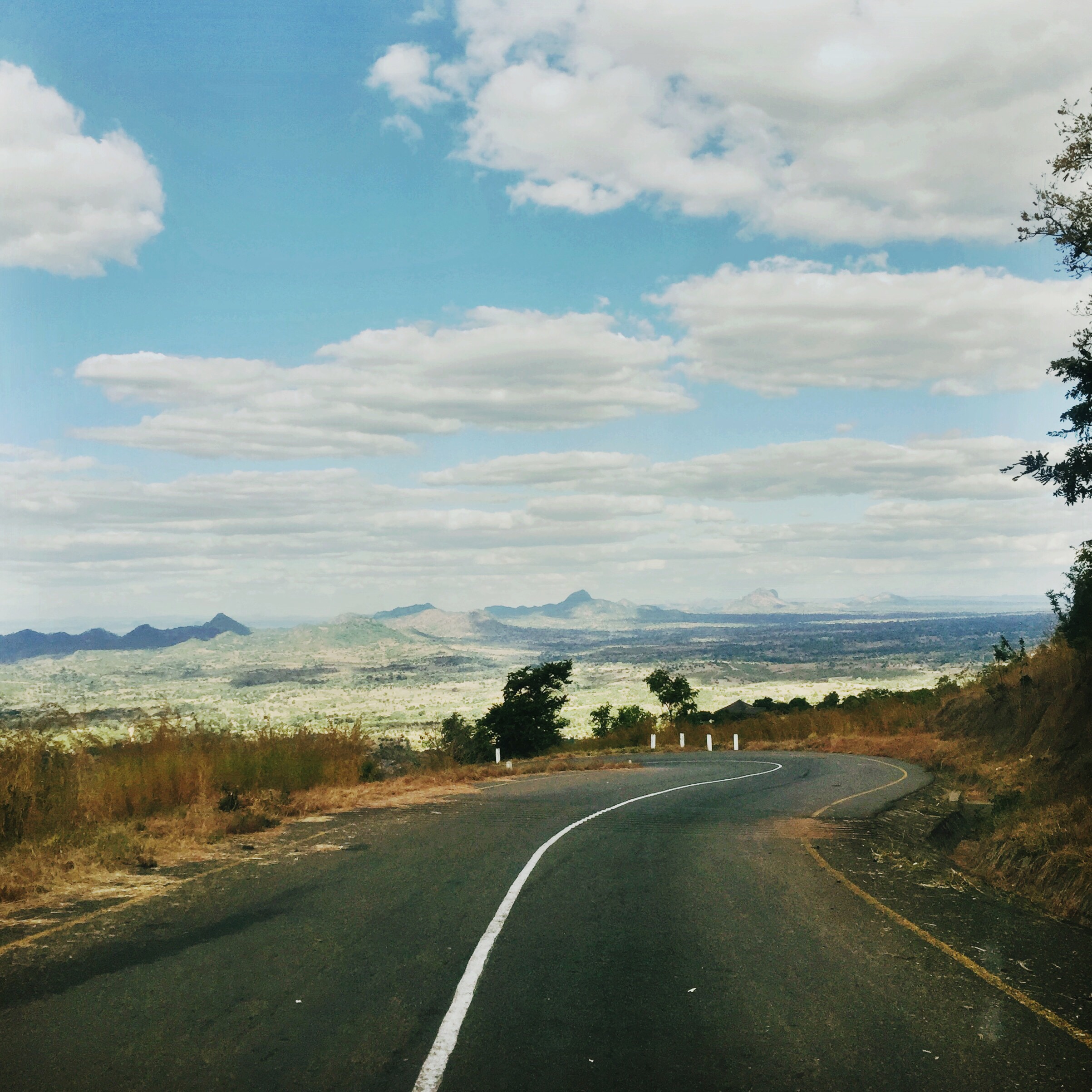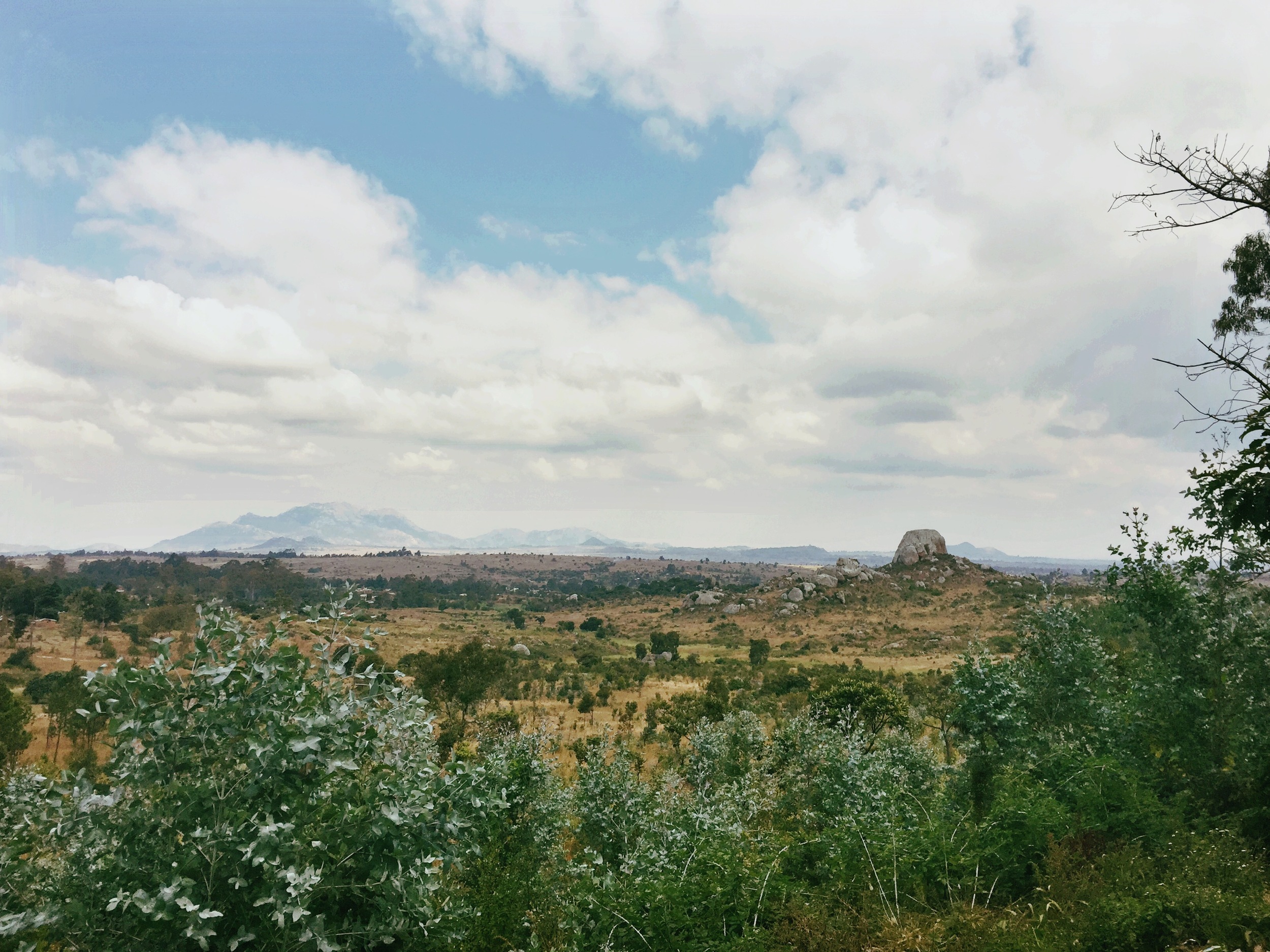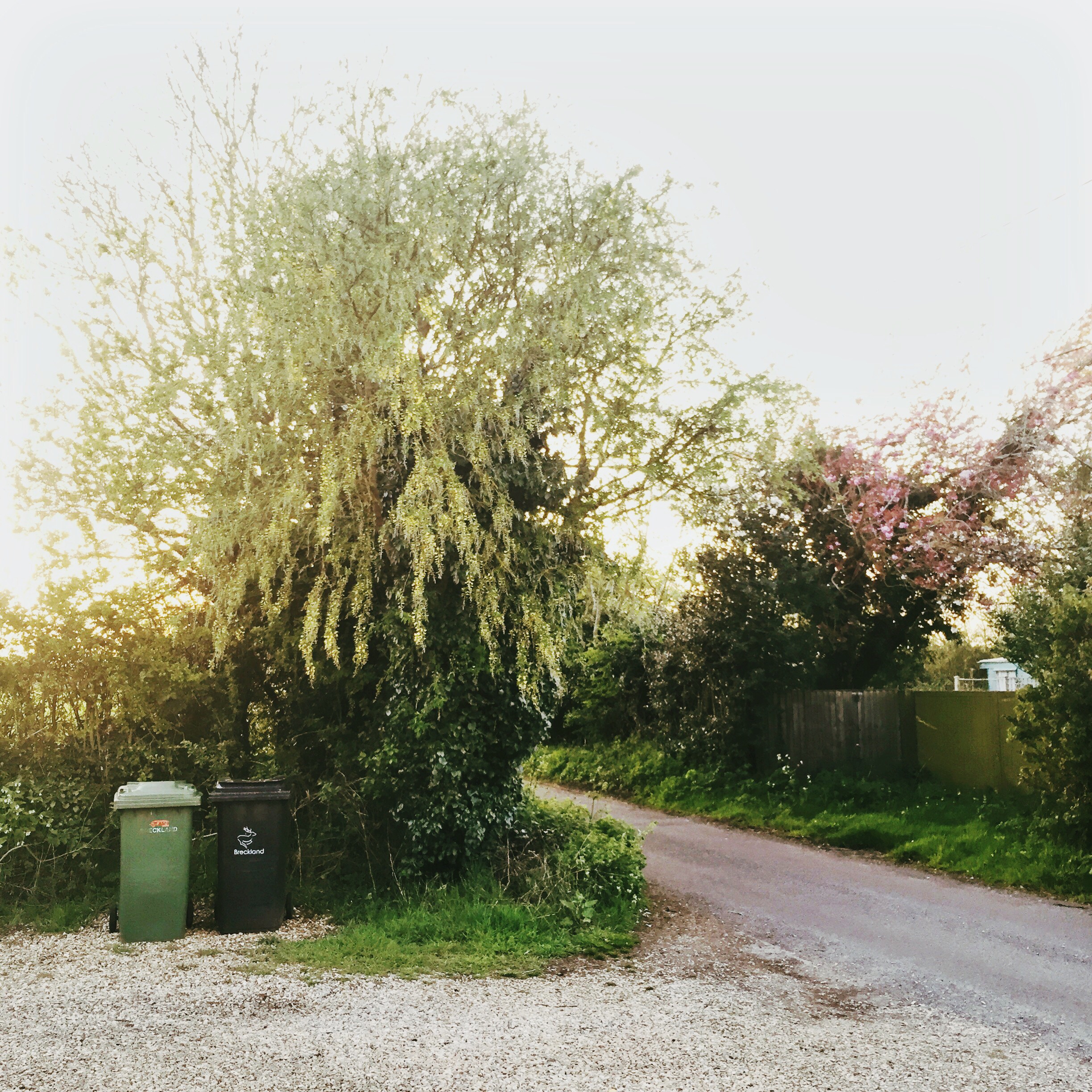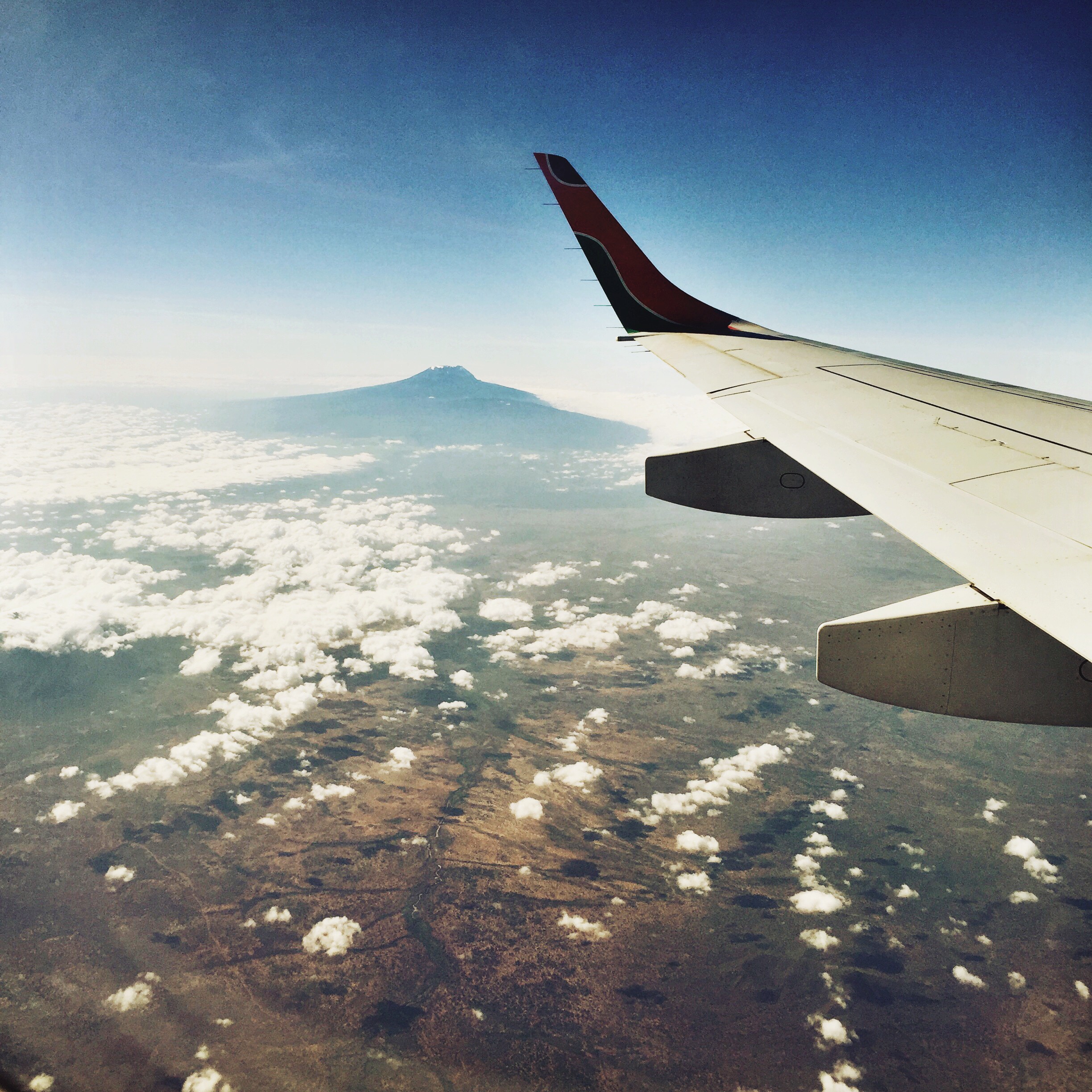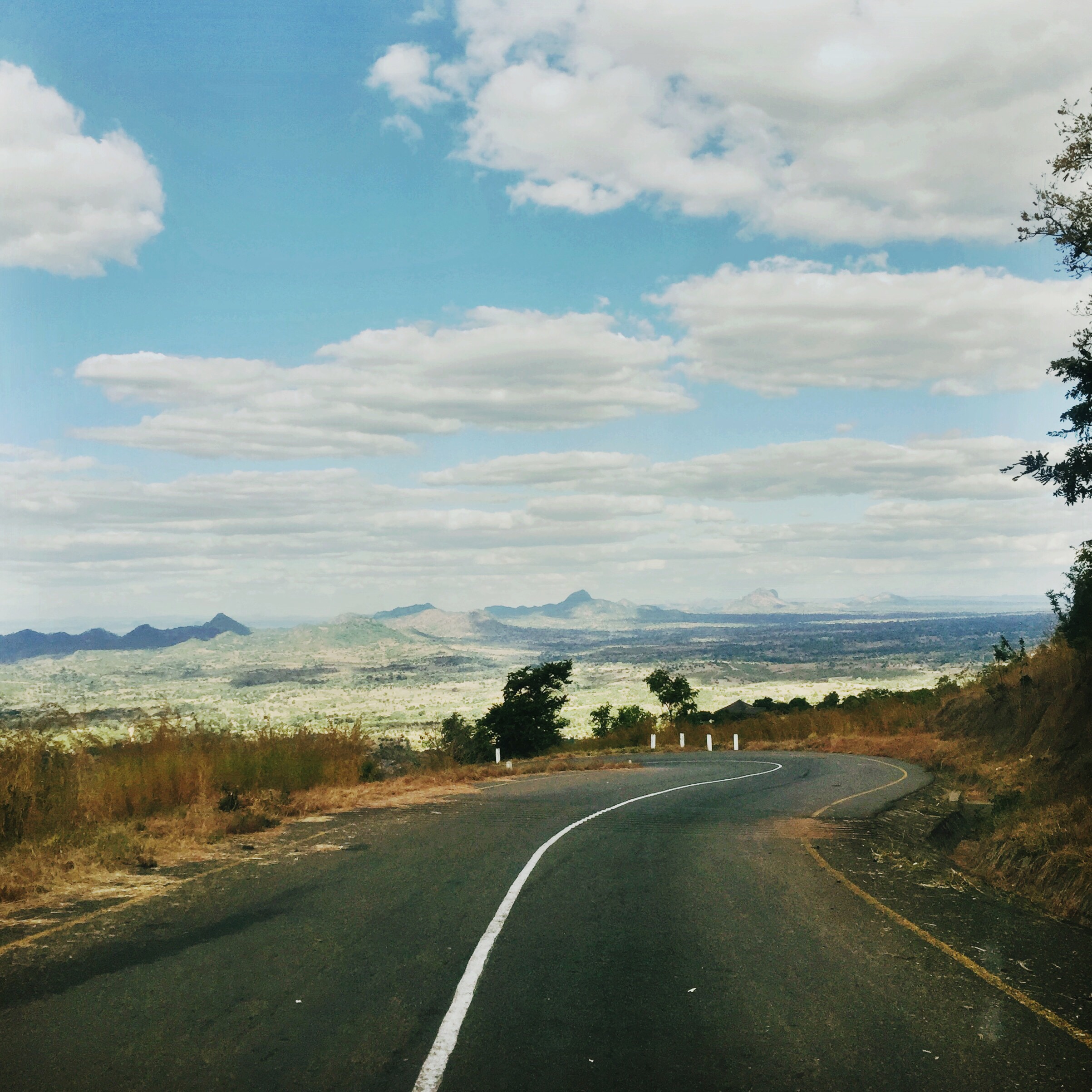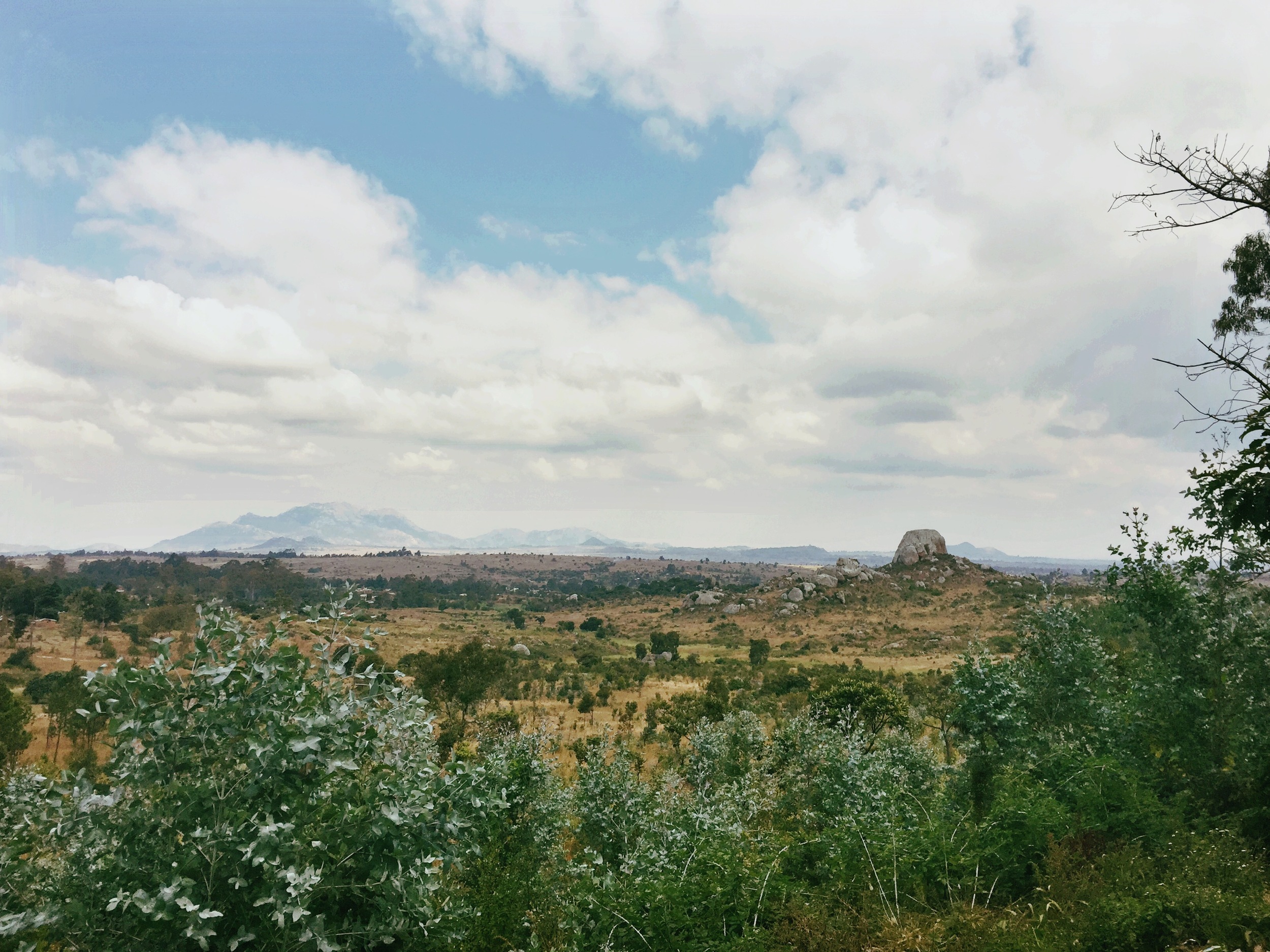 I am a bridesmaid at my childhood friend's wedding. I meet the baby daughter of another close friend from high school. I think about life's trajectories, and how mine is slow and angled acutely. I am shortlisted for a big scholarship: money that would help pay my extortionate rent in Berkeley and keep me in my first year at grad school. But the interview date falls during my trip to Malawi. The Trust won't let me interview via Skype. They ask if I'm forfeiting my place. I consider, seriously, flying home – Lilongwe to Nairobi to London, taking a cab to the city and sitting for the interview, then flying back the same night to continue reporting. The cost is a gamble, but I am close to doing it – except I am booked to interview an important female chief that weekend. The scholarship people are mean. I'll get a GSI position at Cal, and work for my keep, and stay hungry.
My first story runs in the Eastern Daily Press. I visit new wedding venues to prepare for the summer season, and shoot another engagement session on the beach.
I fly again. Mount Kilimanjaro rises through clouds. I am so glad to return here. Malawi is in the throes of a serious drought, inflation is high and I find stories bigger than the one I was sent here to tell. But I have an assignment, and though it's small – the anniversary of a partnership between my hometown of Norwich and this place, Dedza – it is important in its own sphere. And besides, I am only a rookie. I talk to everybody, interview with a shaky recorder and dusty notebook, and photograph as often as I remember. We travel from the town over the mountains to the lake. I file from under a mosquito net. At the prison next door, there's a copy of Mandela's Conversations with Myself on the commander's desk. I'm out of clean shirts, and this is the best job in the world.
At home the paperwork for my American visa arrives.
June
A few days after I return, I shoot my first wedding of the summer, and then stumble through London and York with Lucy. I find Atlas Magazine in Foyles, with my articles inside. Back home again, there is a lot to write. I pen my story for the EDP, and pieces for Atlas: interviews from travel photographers, and my own personal essay for the magazine. I travel to Wales for another wedding, where I meet old friends and photograph beauty in a new place.
I take the train to London for my visa interview. I stay with Uzma for the night; we shop for sweet treats on Green Street and talk about her time in the West Bank, and wait for the sun to go down before we eat. Last time I travelled to Grosvenor Square I was kept in the embassy all day, so I have come prepared with books and snacks. But they see me within an hour, and I find myself outside again with a sunny day, and the capital, all to myself. I take the train out to the suburbs where I used to live. My childhood home sit quietly on the road I remember, still with its green front door. I put a note through the letterbox. I am going far away, for a long time.
I am assigned to Oakland North for my first semester at J-School. This is a little frightening, and what I wanted. The UK votes on a stormy day at the end of the month; a stupid, thoughtless panic of a referendum. Footage I shot in Malawi is used in a video piece for Mustard TV. My second story appears in the paper, a double page with my words and photographs.
July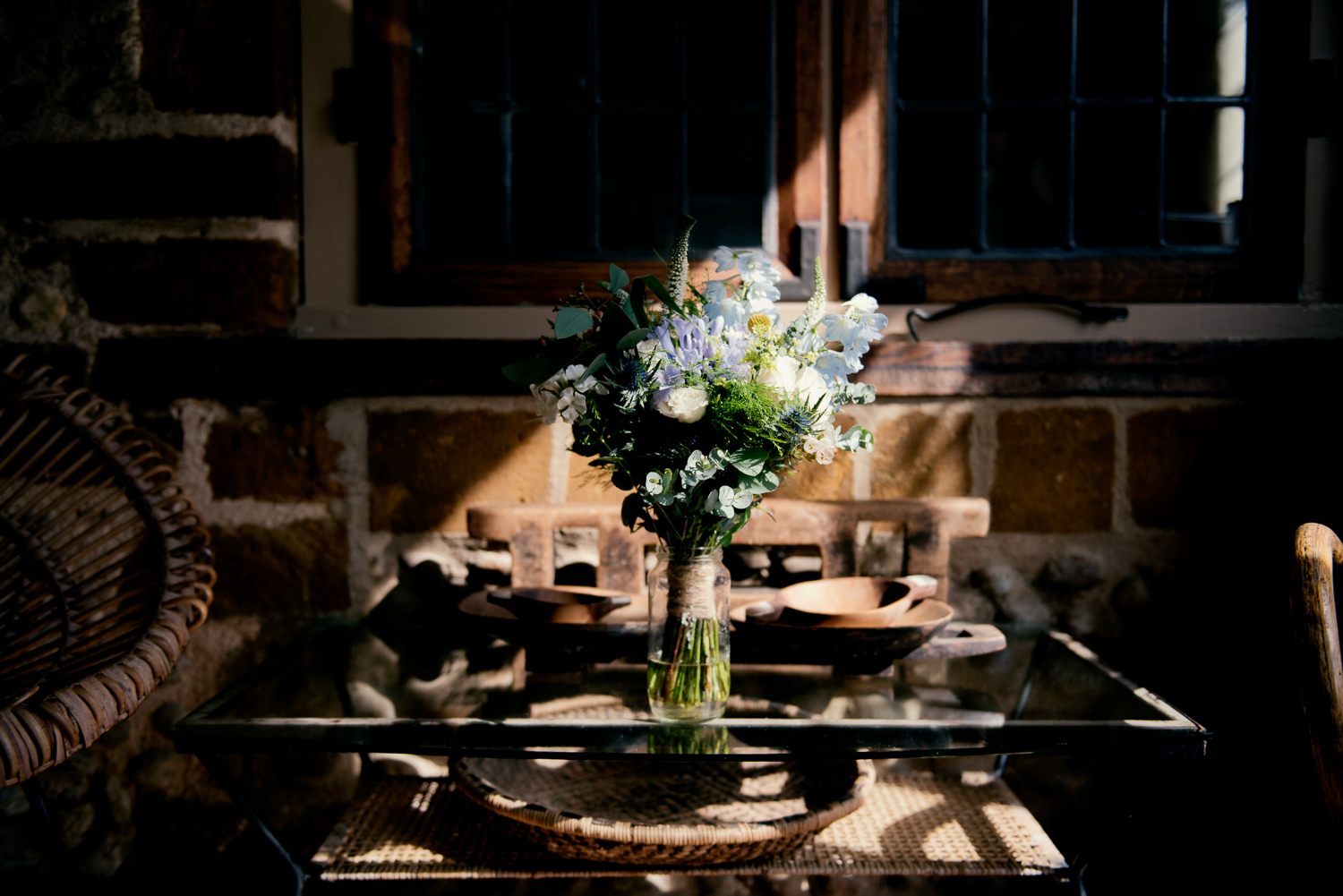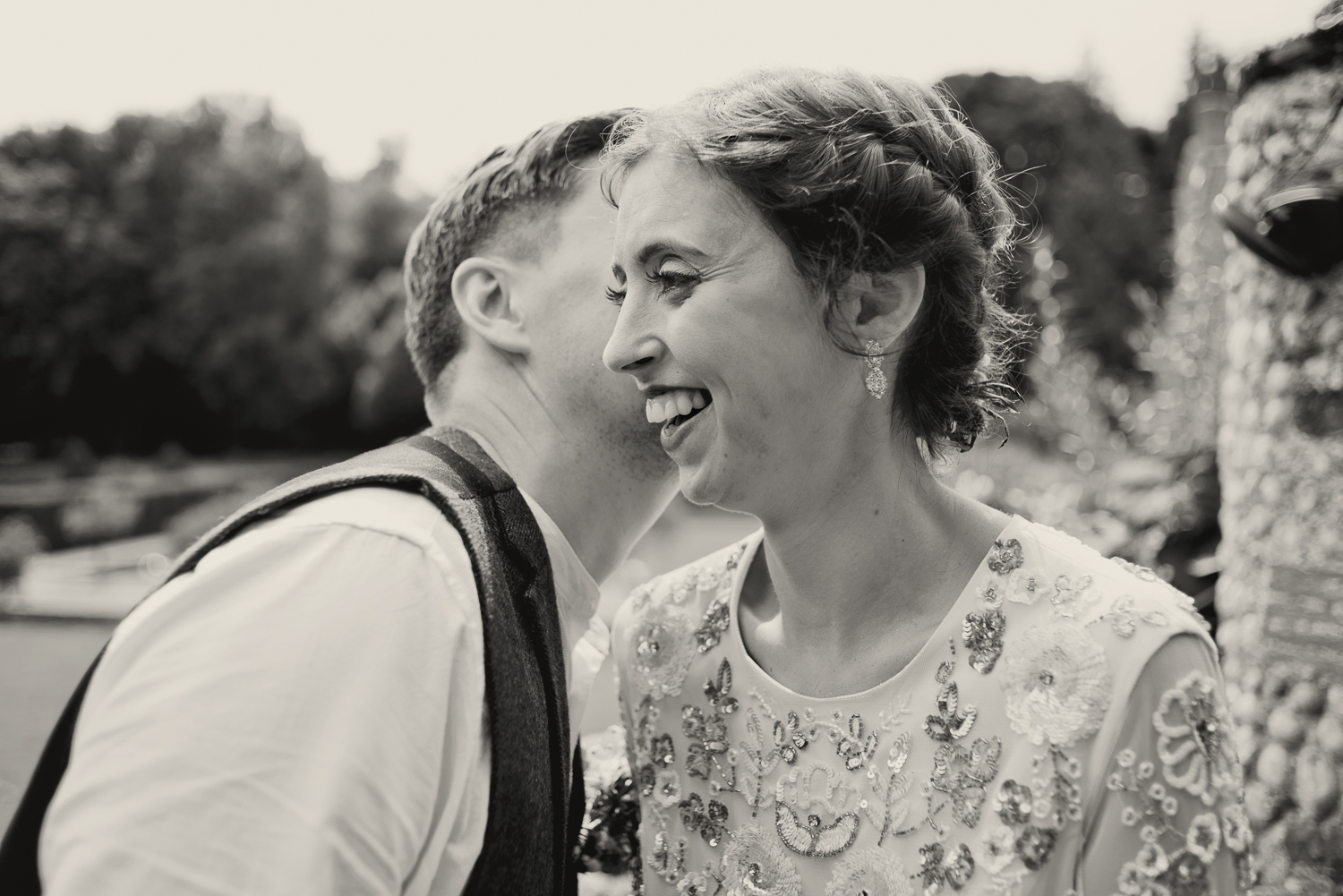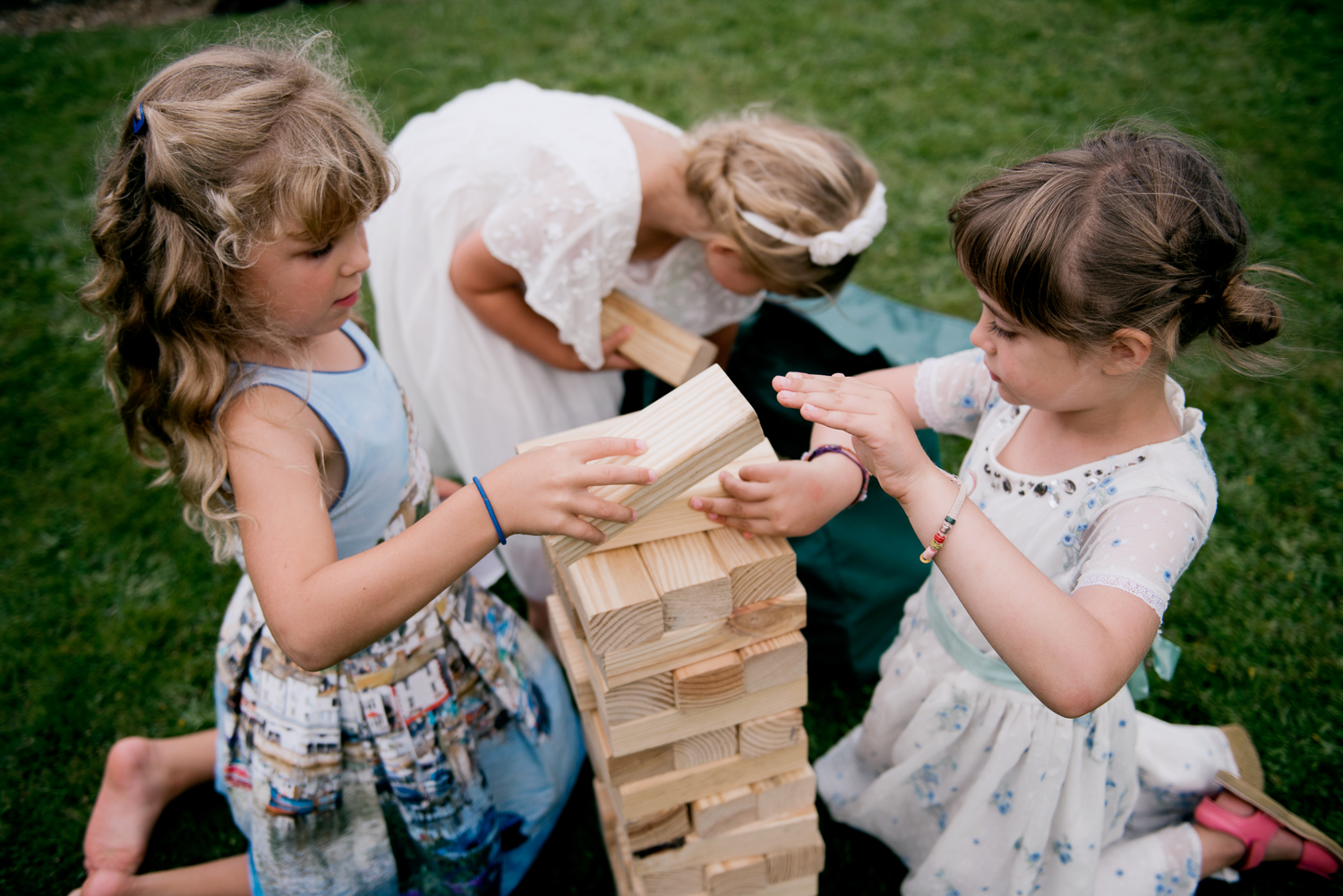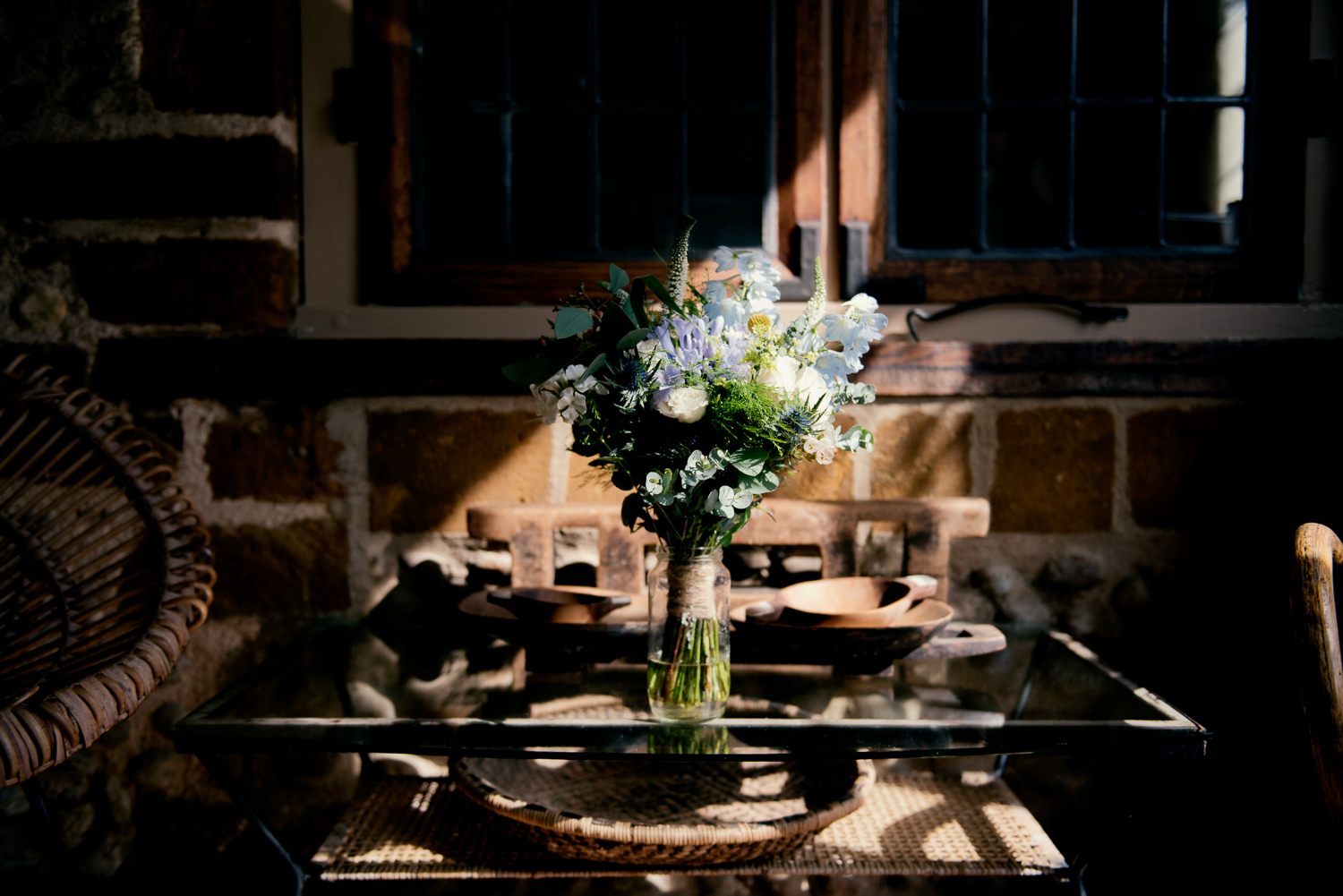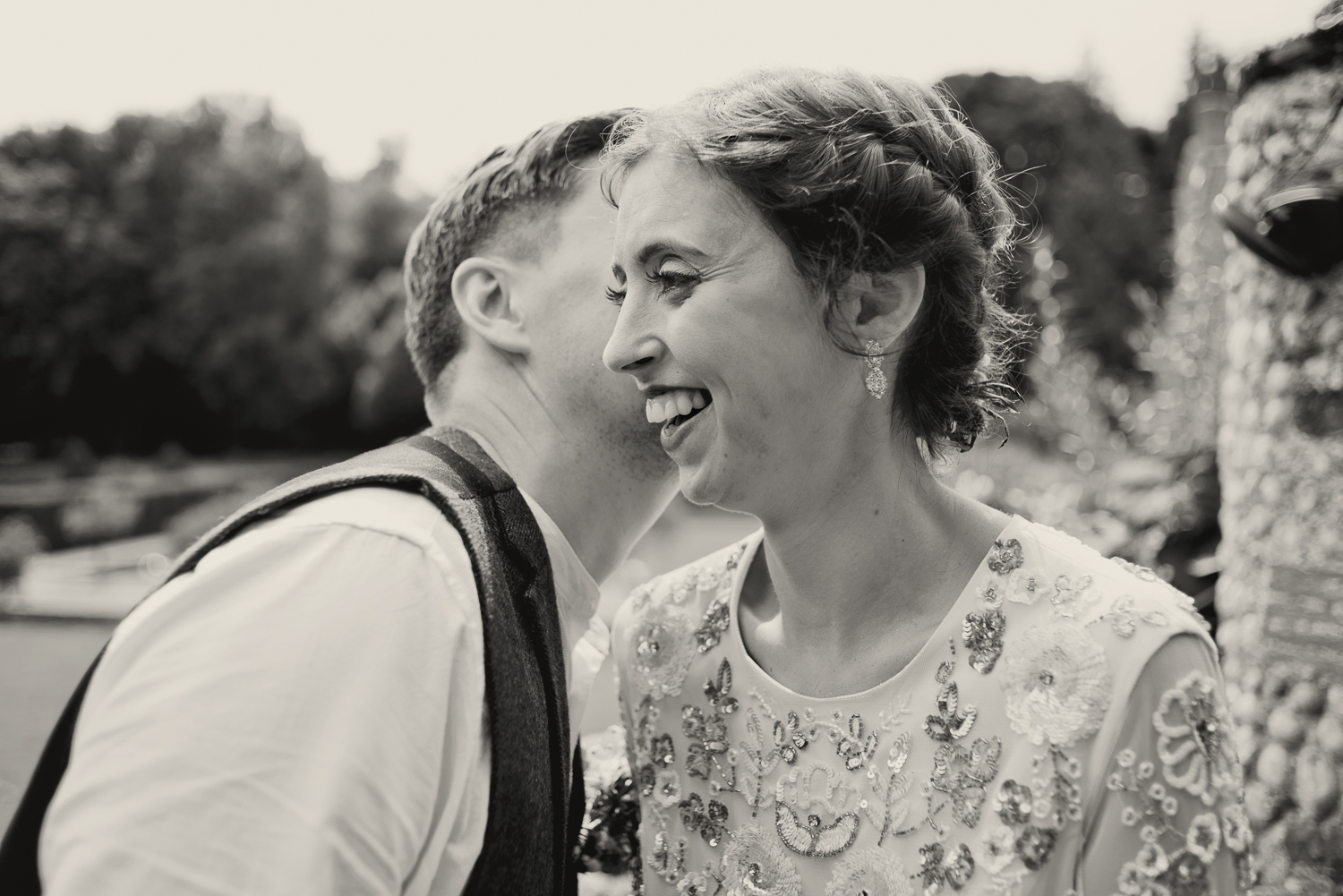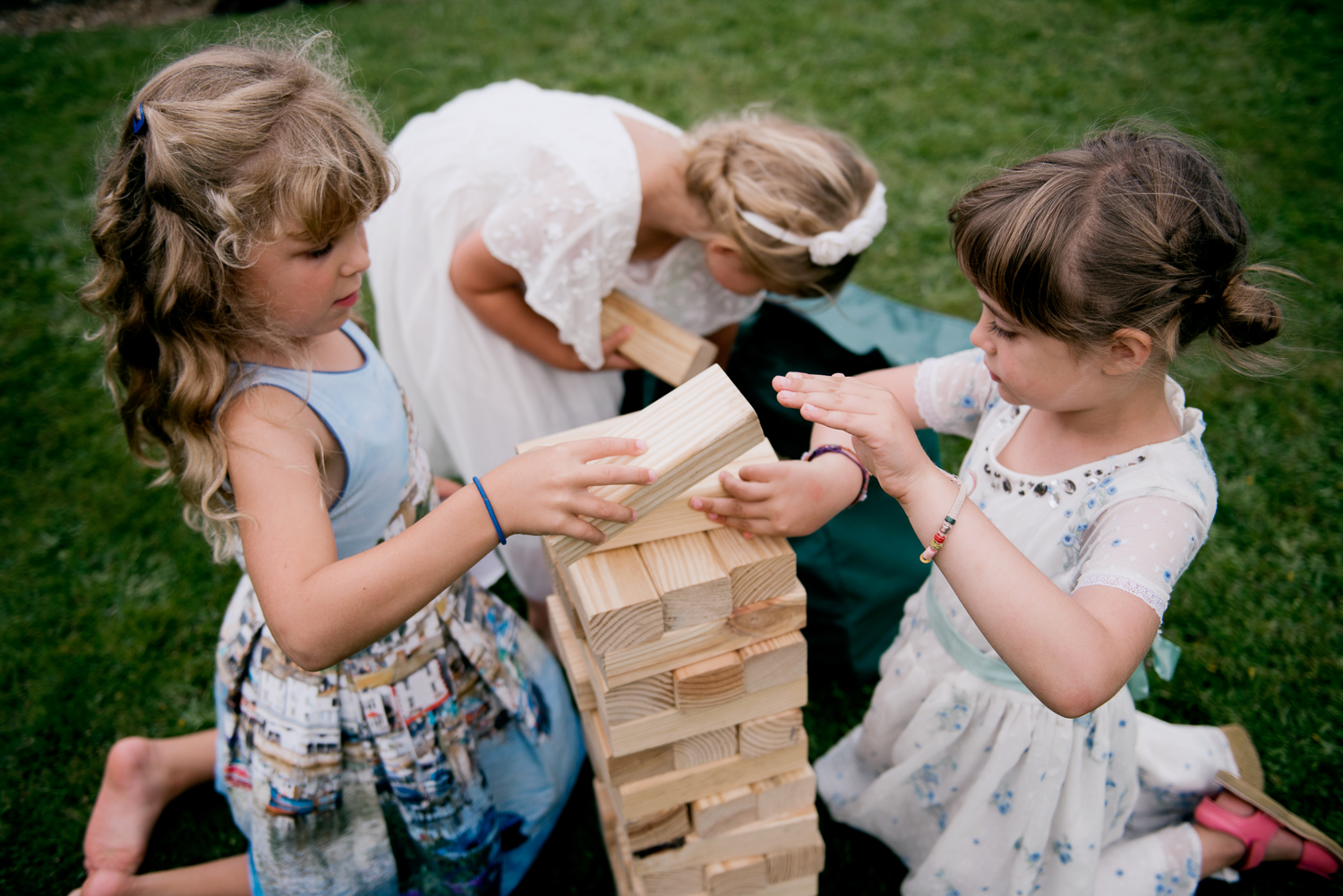 My passport arrives in the post, and I book a one-way flight to San Francisco. The pound has dropped frighteningly low. We are given a new Prime Minister. Exodus runs on the BBC - I think it might be the most extraordinary documentary I've ever seen. I think about learning how to make films.
I photograph my last engagement session. Wedding follows wedding: castles and tipi tents, and butterfly houses. My workflow improves. I edit every day, for hours. I feel good about the pictures. When the combine scythes the field next door, Lucy and I walk to the village and tumble on the haybales. It's my last harvest season at home. One night, reading Michael Herr's Dispatches, I hear a convoy of helicopters pass by low and loud in the dark, the black swoop of ghostly blades.
August
I shoot my season's last wedding, the celebration of a childhood friend. Billy and Rosie were the first couple I photographed, way back when my camera was new to me and they had just started dating. At the end of the evening I feel something like a full circle. I am editing pictures late into each night, listening to podcasts by Reveal to whittle through hours. The J-School emails with instructions for orientation. The dress code is "west coast business casual." I have no idea what that means. Angelica at the Heathrow check-in desk finds me a window seat, and lets me through with overweight bags.
My apartment sits on the corner of a long street that ends in the bay. Abby leaves me at the doorstep for her own adventure somewhere else. The next evening I am standing on someone's veranda, stroking a dog, looking down from the Oakland hills towards the lights of the city. People keep arriving with food. None of us know each other yet - our laughter is too frequent, too high - but I feel at home.
My profile appears on the school website. Orientation lasts a long week, an endless schedule of speakers and mixers and information and paperwork. Our newsroom is led with relentless enthusiasm by an editor I never want to let down. KP sends us on a scavenger hunt around our new city, to learn Oakland in the flesh and trace the braille in its sidewalks. Another potluck in another yard. Bright strings lights in the warm evening. Pablo drives us over the bridge for burgers in San Francisco. This place is not its memory, but it's mine.
September
I search for the new edition of TIME: its cover story is by Lynsey Addario and Aryn Baker. I can't find it in Safeway, or Walgreens, or even Books Inc, and tweet my frustration. Addario tweets back: it's the international edition.
I write my first story for Oakland North, terrified of interviewing librarians. My schedule is unceasing. Everything is heavy and unknown. Interviews and video assignments and date books and new software. When I pitch three stories at our Monday budget meeting, unsure of which might work, KP assigns me all three. My first day off in a month is spent at the shoreline, hiking at the jagged edge of a new life.
In the UK, Corbyn increases his mandate. I think of November with hope. Atlas Magazine publish their new edition, with a piece I wrote on a young watchmaker from London. I write about the closure of ITT Tech, and a special graduating class, and Oakland school board meetings. Sources call me at 7am, at 9pm. My inbox is full. I don't know what I'm doing. Akira takes me for horchata one evening, a little way down University Avenue but far enough to feel like an escape. We make trips to Target to pick up snacks and essentials, and also to talk in the front seat of her car in the parking lot. In our public records class we look at Donald Trump's 48-page disclosure forms. On the night of the debate we are all in the library, clasping Twitter and beer.
October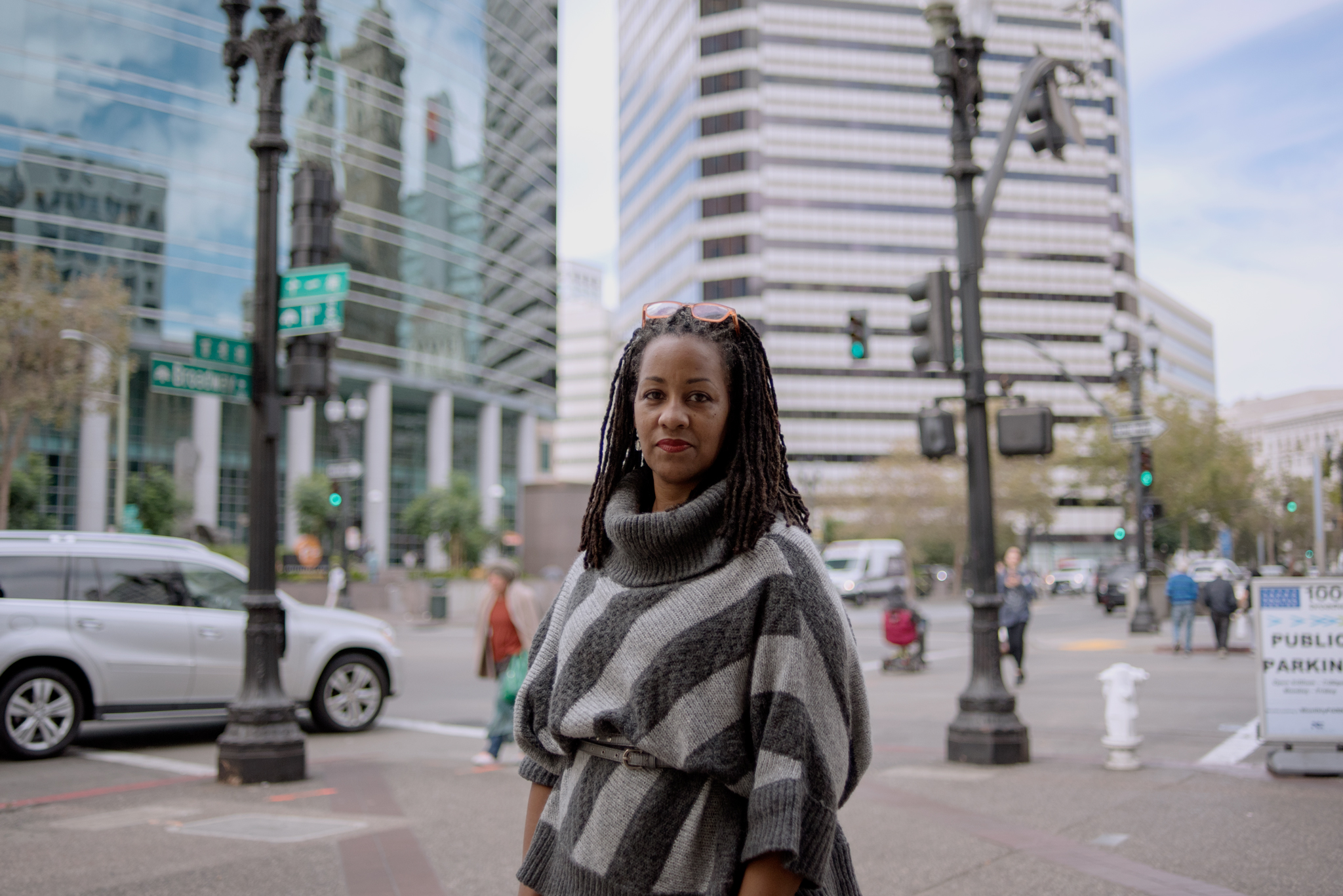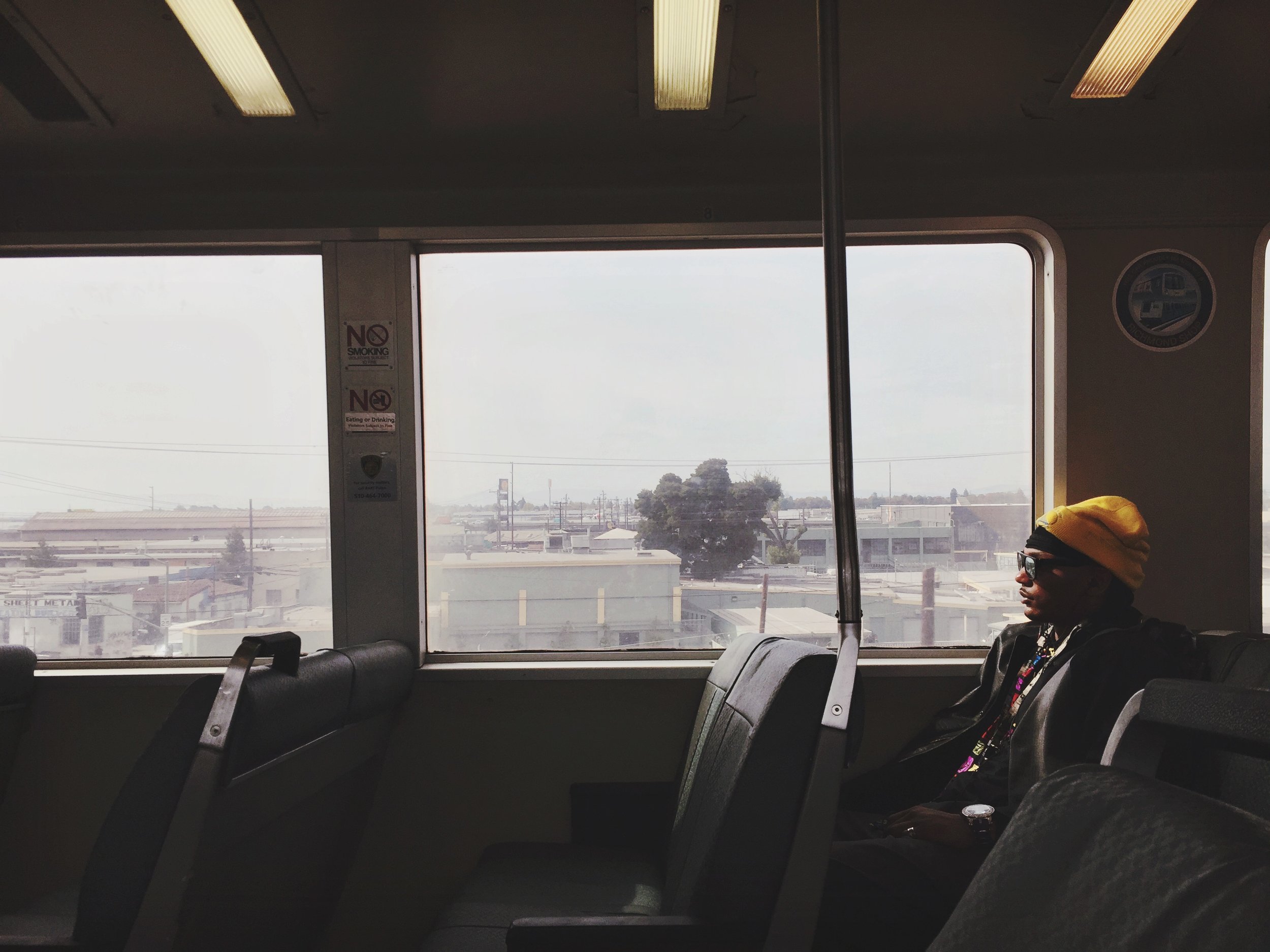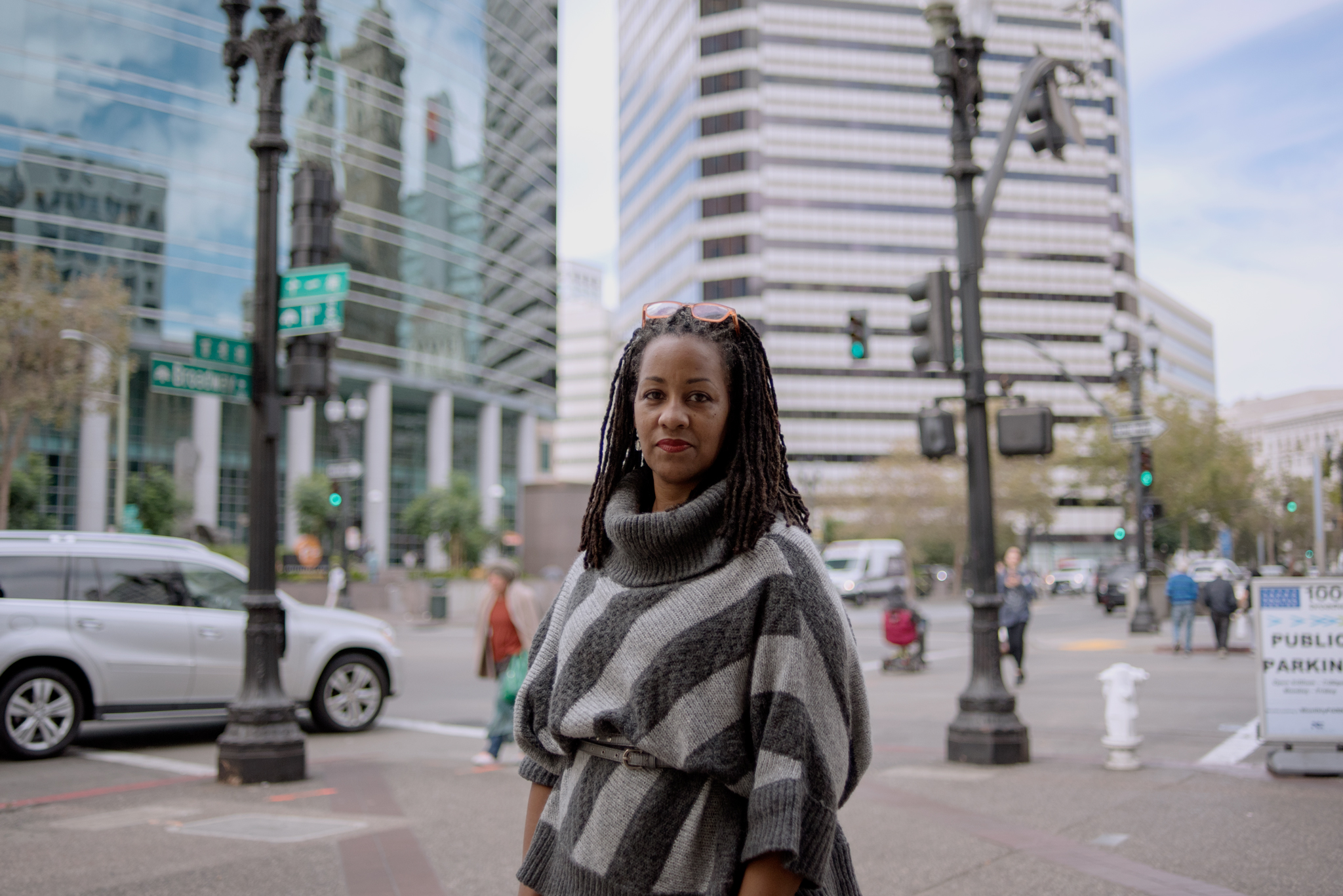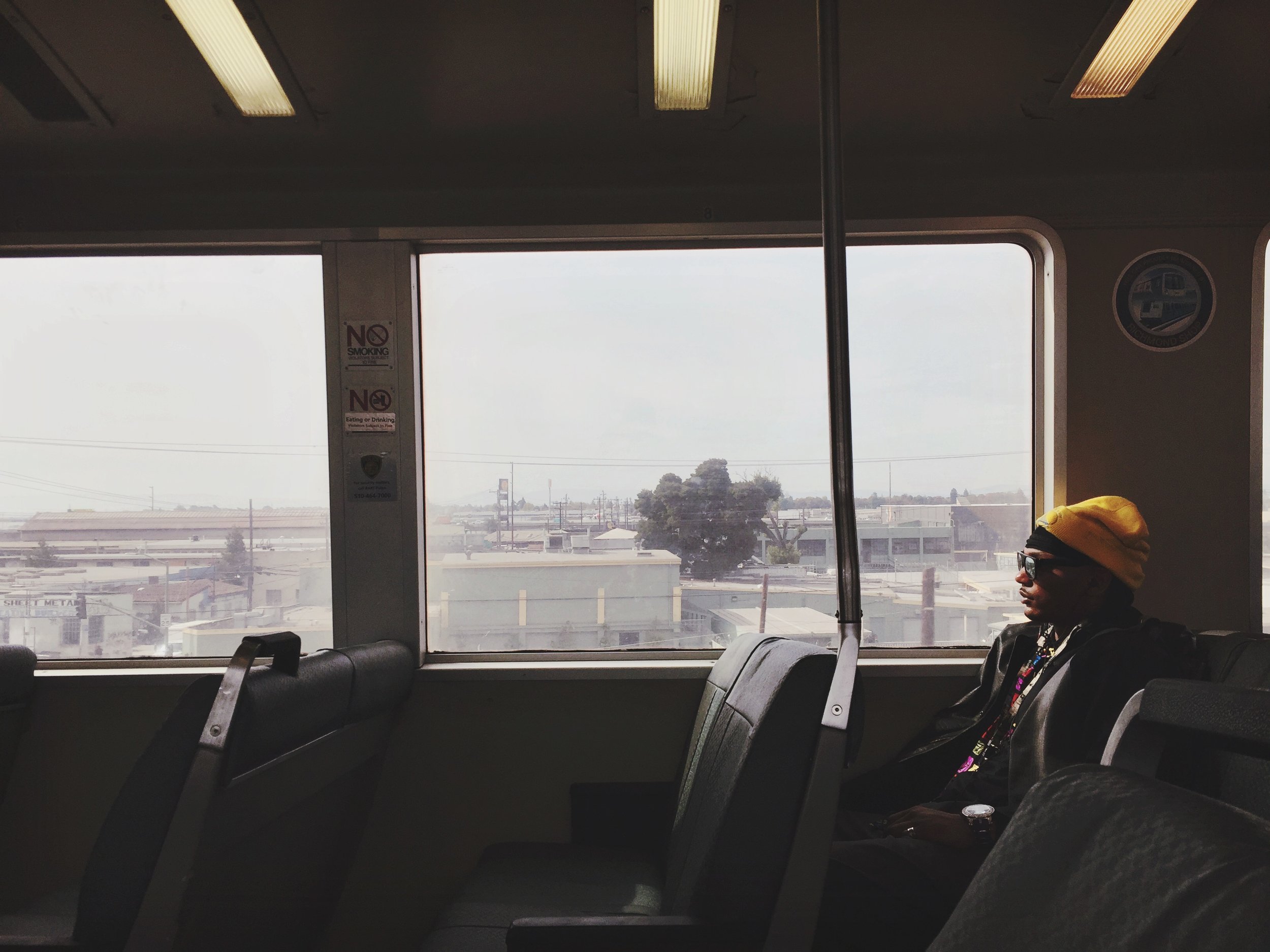 Mondays have become my favourite because our newsroom holds something special. I am surrounded by good people, in this class that is designed to keep us at our limits. I am learning to report in audio. It's hard. Krans won't let me give up. We get in his truck and drive to Lake Merritt, and interview strangers and experts and birds. I learn the software in the night, file in the morning. I am so proud, and so grateful.
I crew for Rachel on her story about an important ballot measure, photographing in the stark sun on a Saturday morning as we walk door to door with campaigners. I shoot my first groom & groom wedding at San Francisco City Hall, in front of a statue of Harvey Milk. I finally get a desk. When the pound falls below $1.24 my grocery shopping starts to take a long time. I spend a morning riding BART around Oakland, watching and writing the way the city moves for a special assignment. Sometimes I stay up til midnight to see the Guardian tweet their morning briefing. It looks like homesickness, but it's more like the soft worrying of a comfort blanket.
I write about women who want to raise up black girls. I run to a press conference. I meet people who publish in the New Yorker. I speak with the photo editor at Mother Jones. I spend long, long nights at school board meetings with Cassady, listening and googling and working it out as we go. Afterwards we take the freeway home, eating fries and laughing broad-mouthed, and then write through the night for an 8 a.m. deadline. I photograph the Black Panther Party's 50th Anniversary Gala with Mary. Afterwards we order a pizza that never arrives, and drink all her wine instead, and learn what we share of each other. I write on the front lines of flu season. One night it rains hard, and I lie in bed listening to the sound of it, the real noise it makes outside my window, just above my head, and I wish I had a Tascam. The podcast with my audio piece from Lake Merritt airs. The leaves are turning.
November
My care package is lost in the postal system. I spend a week reporting hard for my November project, a long feature piece on the effect the election has had on children in Oakland. On the night of the 7th I pack and re-pack my bag, and then lie awake in the dark. Election day morning is spent on the streets in Oakland. The sun is high: an ice cream vendor is set up outside a polling station in Fruitvale. I meet one of Oakland's few Trump voters in Chinatown, and he speaks with my on the record for half an hour. A group of kids point me towards a Starbucks I can file from outside 12th Street BART, just before my deadline. At Fire Station 5, the Captain offers me wifi, and I photograph a young woman in a T-Shirt that says, THE FUTURE IS FEMALE. My Uber driver blasts Britney Spears on the way to the newsroom. I'm wearing my Lyman/Seaborn 2016 sweatshirt, and the night is electric, and I am about to tell history.
KP sends us home at 2 a.m. The next morning I put on a red dress and ask for a shift in the Cave, taking calls from reporters in the field and writing follow stories. The schools gathers together in the afternoon. "Now is the moment when America needs you to excel," our dean says. My care package arrives at reception: chocolate and lip balm and a hand-sewn bag of shells, fine-boned and brittle, from the North Norfolk shore.
I go back to the desk, and then home to pack my cameras. Across the country people are taking to the streets, and Oakland is starting to get hot. We've been told how this goes. It continues for three nights. I photograph in the field and take calls on the desk, using Google Maps to help navigate reporters around cop lines and away from kettles. The city flares, and then burns itself out. By the third night we're trailing a group of 200 with weary signs, and we leave to get ice cream when they fail to take the freeway.
My November project has morphed the way quiet stories do sometimes, if you're deliberate and lucky. I call my sources back. There's devastation. I show up in the Mission with two cameras and my heart in my mouth to shoot my final video project. Thanksgiving is spent across the bay with family, and in front of photographs in the SFMOMA, and transcribing painful interviews with Miles Davis on the ceiling, speaking a kind of blue.
December
A breathless tumbling, a pearl-handled joy. I miss our holiday party to complete my last video assignment but join the others at the after-bar. Perhaps it's the whisky, perhaps it's the stars, but everything feels true and good, and strong, and real. I've found my people.
The next weekend a fire at a warehouse party in Oakland claims thirty-six lives. I haul a box full of china up the hill on Sunday night, and host a tea party for our final budget run in the morning. It has been a long semester. We spend our last class eating ribs and pancakes for brunch at KP's, talking about John Hersey's Hiroshima and trading favourite stories from our time in Oakland North. Krans makes a podcast. My November project is published. Andy drops me at the downtown BART station on Tuesday afternoon, before I can wonder whether I'm headed for holiday or home.
England is crisp and chill. I spend long nights trying to sleep. At three, and four, and five a.m., I am awake in the dark. I am interviewing echoes. I am trying to find out what has happened. The night birds sing. I draft a lede.
A young woman suffered a broken heart. After a little while she put down her suitcase in a strange place, and demanded life offer her her wildest dreams. Life stared at her hard. Well now, it said, glancing at the strange place, What would those be? And she said, That's what I intend to find out.