When I return home, the choices are difficult. But when I am doing my work, I am alive and I am me. It's what I do.
I am sure there are other versions of happiness, but this one is mine.
— Lynsey Addario, "It's What I Do"
Above the Kenyan savannah, the sun has tipped past its highest point. Arid scrub stretches to the horizon below the cloudless sky, and low bushes pockmark the ochre earth. Dusty riverbeds tangle paths through the open landscape. There is no breeze, no twitch in the brush. No movement, save the gentle shimmer of the heat as it smudges the line between earth and air.
Then, a sound. Two small clouds rise above the smear; a pair of jeeps barrelling through the scrub, kicking up plumes of choking dust. The canvas covering the second vehicle flaps loose as it bounces over the dirt, revealing a handful of young men dressed in khakis, each clutching a beaten G3 assault rifle. In front of them, a white jeep sets the breakneck pace. The dirt has darkened its paint, but the bold blue stencil—U.N.—is still visible on the roof.
Inside the white jeep it is ninety degrees, and I am covered in grit and sweat. Under my seat, the back wheels buck out every time we hit a rock. For the last few hours our driver has kept the pace at a steady 100mph, as a deterrent to the bandits who are known to hold up travellers on this route, and for whom we owe our security escort. Cramped in the back between rucksacks and camera bag, I turn my headphones up as loud as they go.
My year has been wild and raucous: the wail of a siren, the flash of a bulb. It has been notes scribbled in the back of fire engines, and photographs snatched behind police lines. It has been front pages and last calls and long nights and quick comments. It has been fire and joy. It has been full of elation and wonder and fear.
And it has come down to this. I am in northern Kenya, and I am on assignment, and I have a job to do. If I am unsteady, it is only the speed of this dash. I have met myself too quickly. I have fallen into the thing I was becoming. Through the window, I begin to make out the world through the dust.
Donald Trump is president, and we watch it happen from the student lounge. Things are going to change. Across the world, people take to city streets to protest the inauguration and march for women's rights. I cover a cold, wet night protest in Oakland, and a chance encounter with the editor of the East Bay's alt-weekly leads to an assignment the next day. A hundred thousand people join the Oakland Women's March, and as I photograph it I am caught up in the chants and the hope. When I file my pictures to the East Bay Express, I don't yet know that this will be my first front cover.
There is chaos, and we are relentlessly plugged in. One Saturday afternoon, my classmates race to San Francisco airport to cover the spontaneous travel ban protests. The Berkeley International Office sends out wary emails, cautioning against leaving the country. At school, I listen in on long discussions about alternative facts and the slow, sinister undermining of our profession. I go to classes and submit internship applications, and think a lot about what it will mean later to have been here, doing this job, now.
February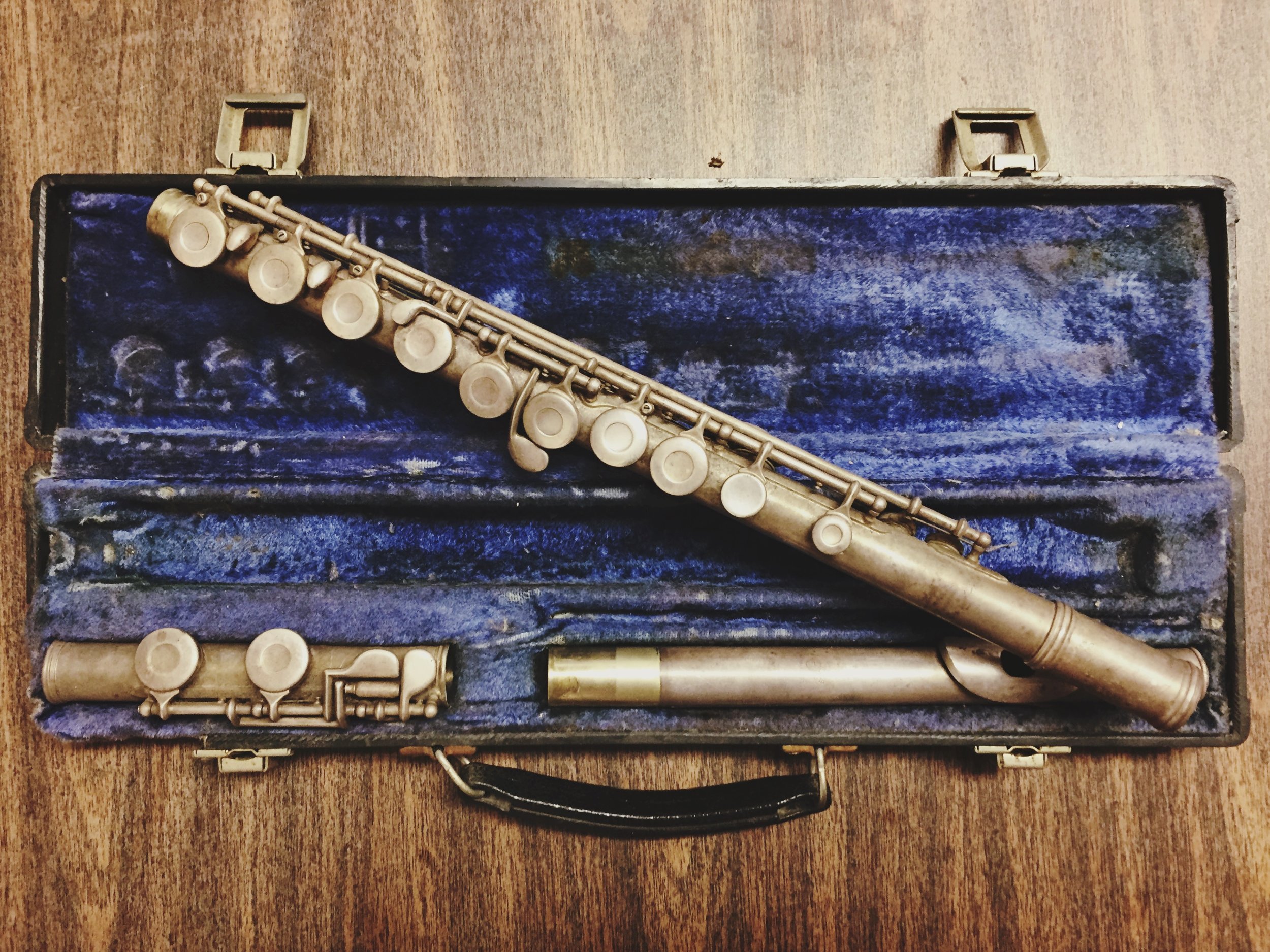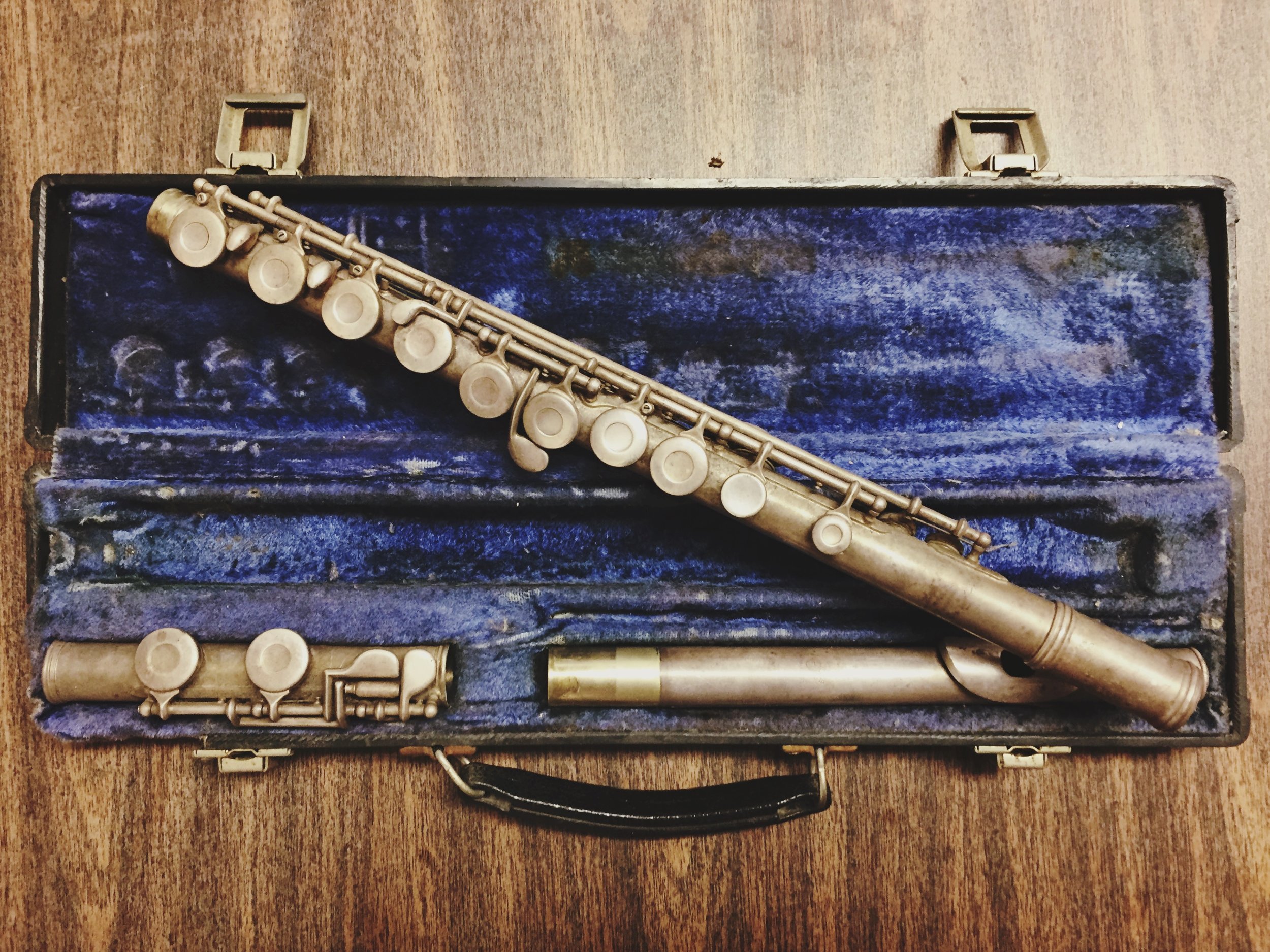 Milo comes to town, and campus burns, and my late class gets caught in the lockdown. The protest is part dance-party, part riot. I cover it on Twitter—and so does the president. When campus settles back into chill and fog, I write about J-School alum Daphne Matziaraki, whose thesis documentary 4.1 Miles has won the Student Academy Award. Chronicling a Greek coastguard's attempt to save refugees in the Aegean Sea, it is about to win the Oscar for Best Short Documentary. The opening scene is disorientating: wave rocking, hands clasping, screams. Bring an adult up for the baby, the coastguard yells, hauling a child in a bright orange lifejacket. And then, to Daphne, Put the camera down. Take this.
I record a podcast on the journey of a special flute, tracking down and interviewing the musicians it has passed through on its way to an under-resourced Oakland school, and its young new owner. I hear photojournalist Paula Bronstein talk about her new book in San Francisco, and she accepts my invitation to host her at school. At the end of the month, I learn that my application for a scholarship has been accepted; I can finally relax about making next year's tuition.
March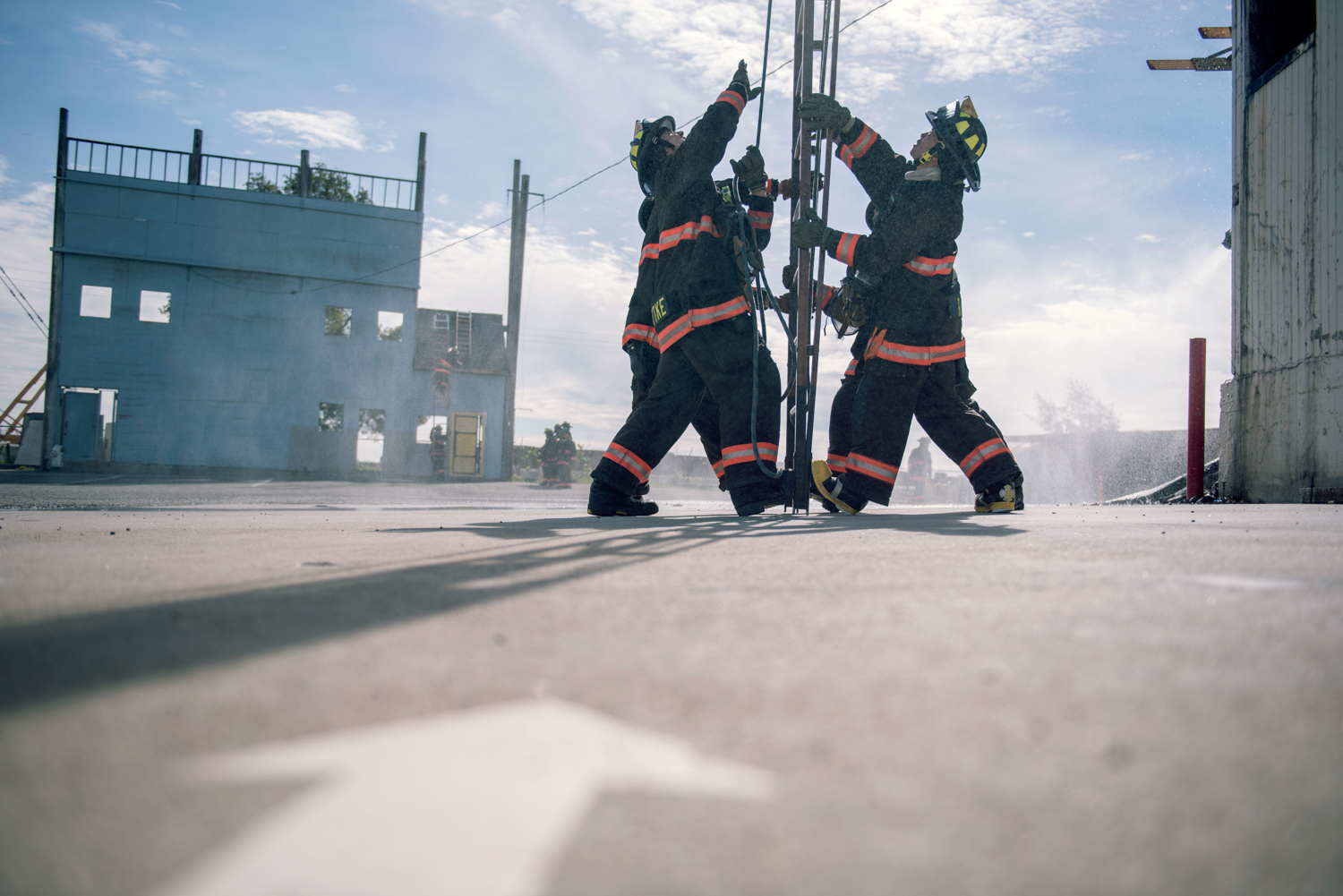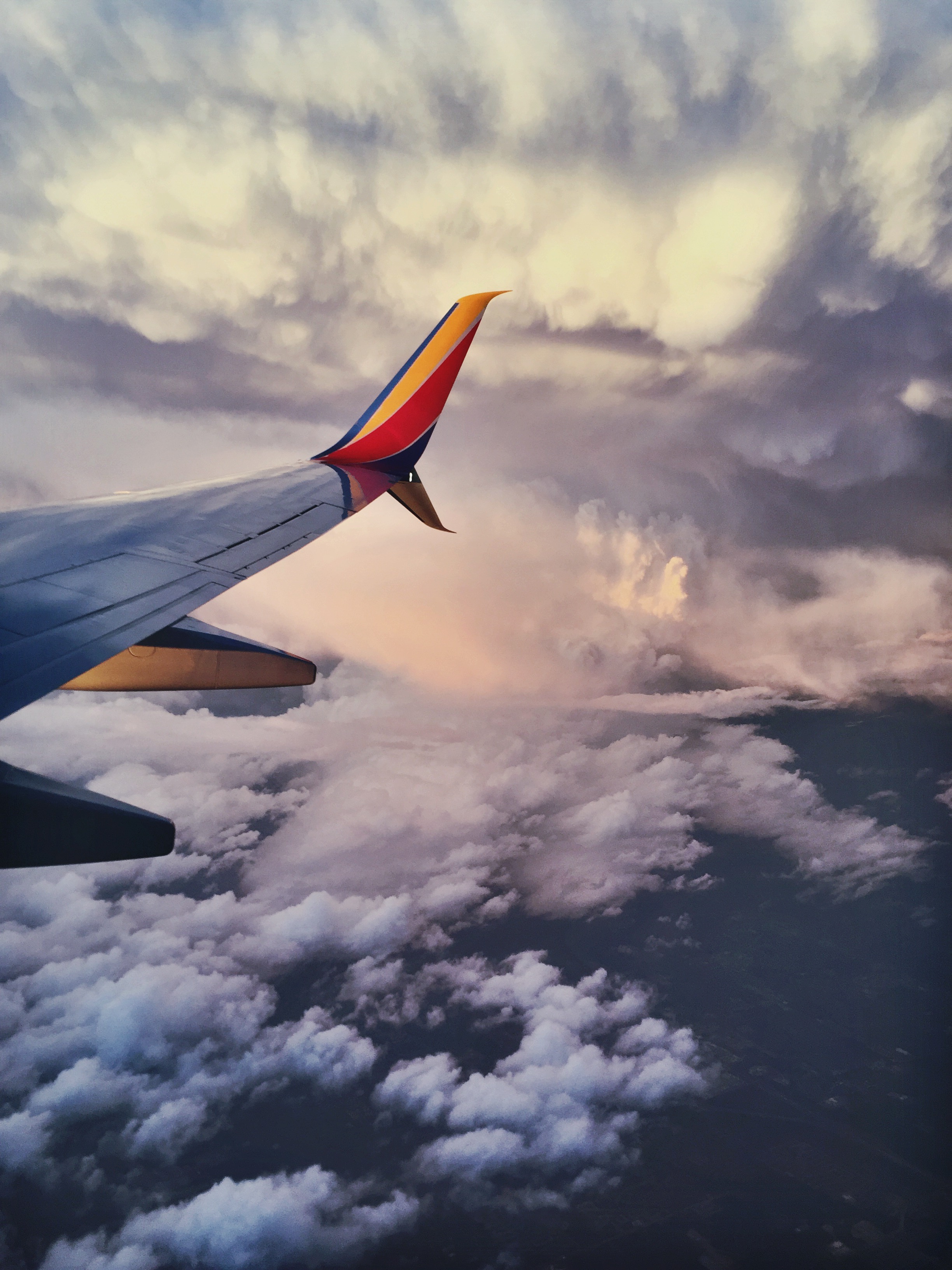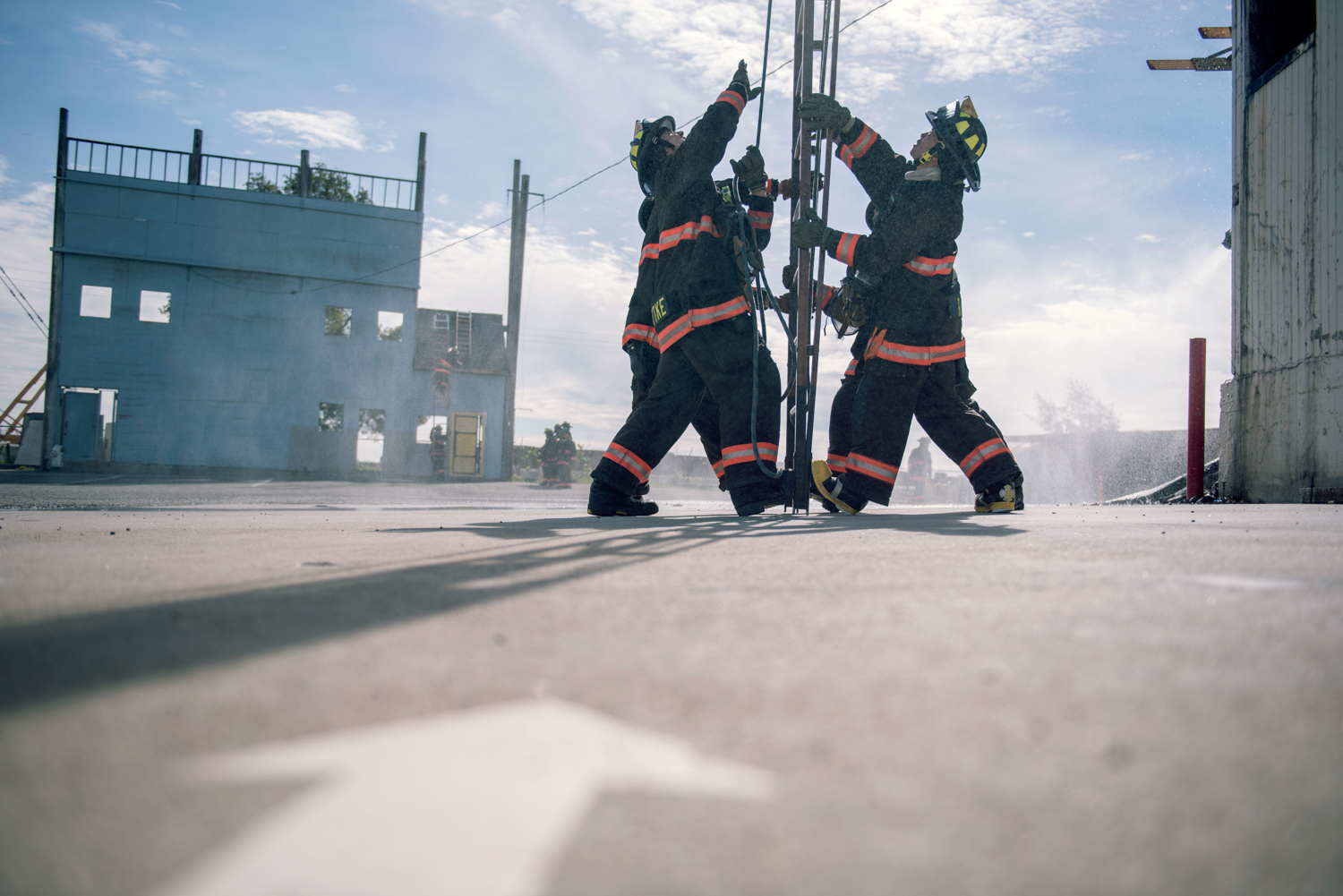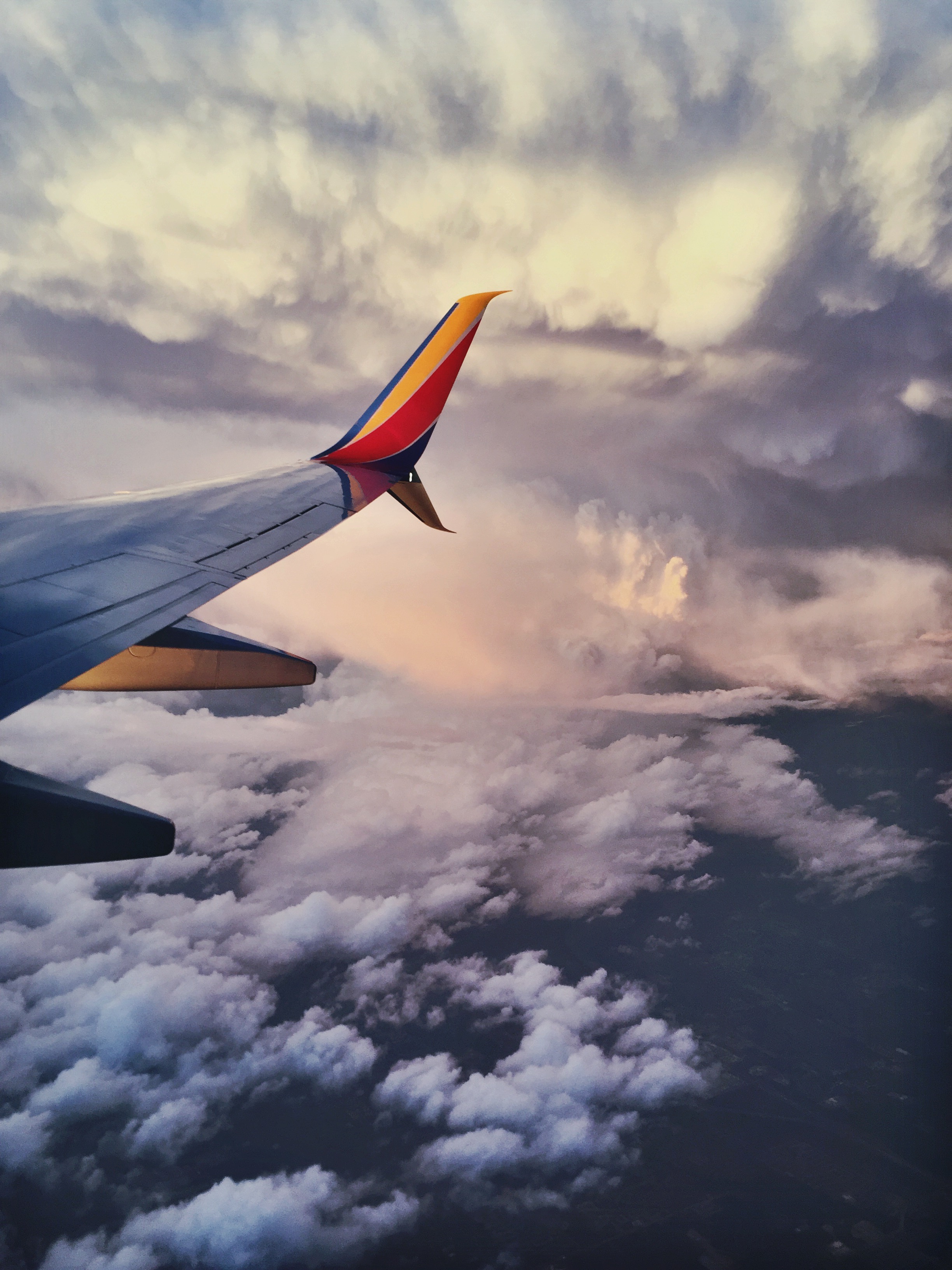 Internship rejections roll in, thick and fast. But patience and persistence have paid off elsewhere: after a stubborn amount of calling, the Oakland Fire Department has giving me access to photograph their new recruit class; the first to graduate since the Ghost Ship fire. On the first day, in my oversized yellow jacket, the guys think I must be their battalion chief's daughter. The next few months will change their lives, and mine.
I spend three days a week with the class, on their drill yard and in the San Leandro hills. I ride engines and climb ladders and photograph inside smoke-simulation houses, and then rush back to campus in time to TA my undergraduate's Shakespeare class. I am so happy photographing there; I know, if I could, I'd never go back to school.
I turn 24, surrounded by friends. There is brunch in my kitchen, and then a hike up the hill above campus to the famous swing. I am young, and very lucky. A few days later I fly to New York for The Nation's student conference, where I find a way to bring my politics and my journalism together. The city is beautiful and bitingly cold. On my last day I have breakfast with Amanda and lunch with Jacqueline—old friends made new—and walk across the bridge and through Times Square by myself. I stand outside the New York Times building in the rain, and think about what it would be like to come back. On the way home to the Bay, coming out of Dallas at sunset, we fly through the gentlest lightening storm.
April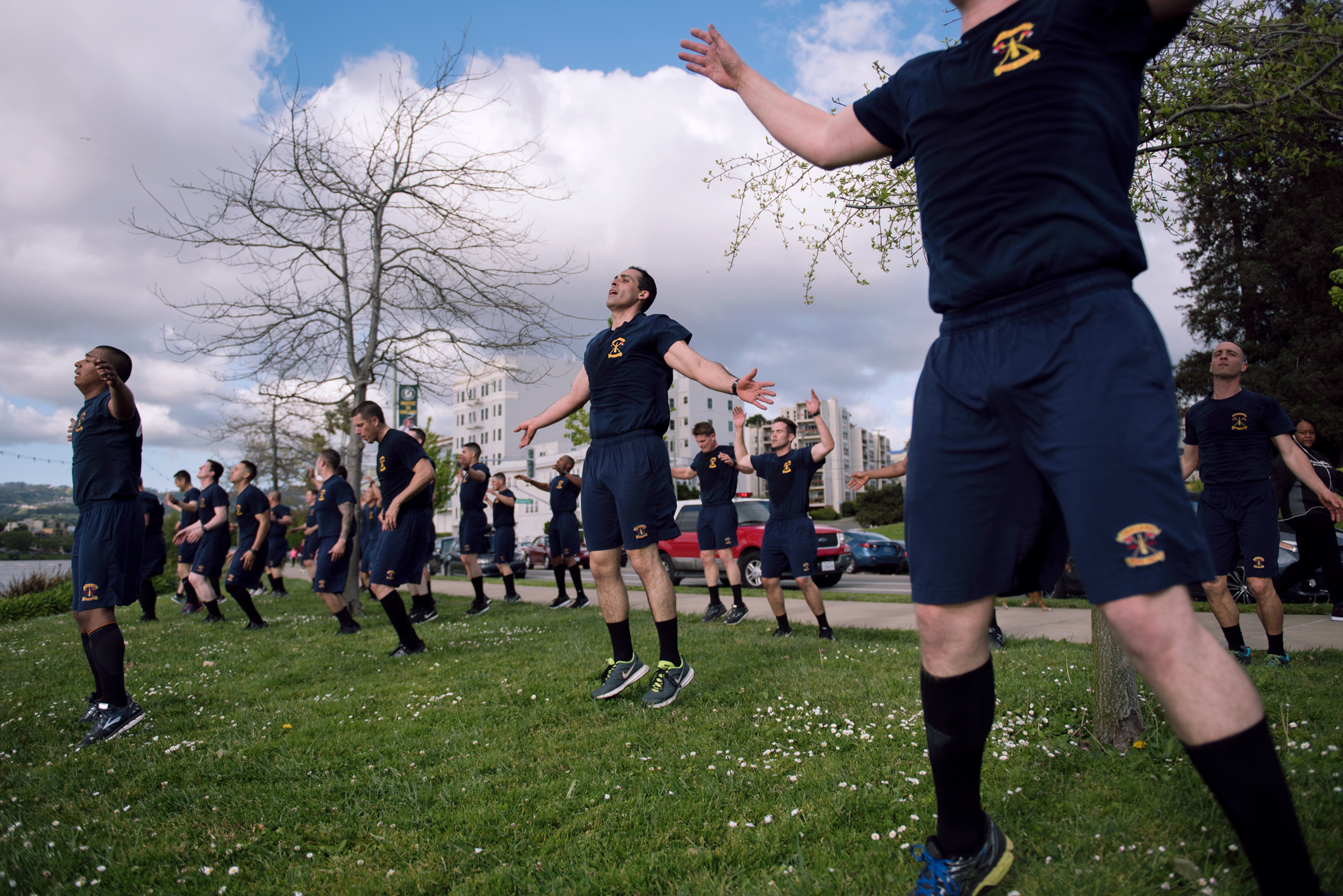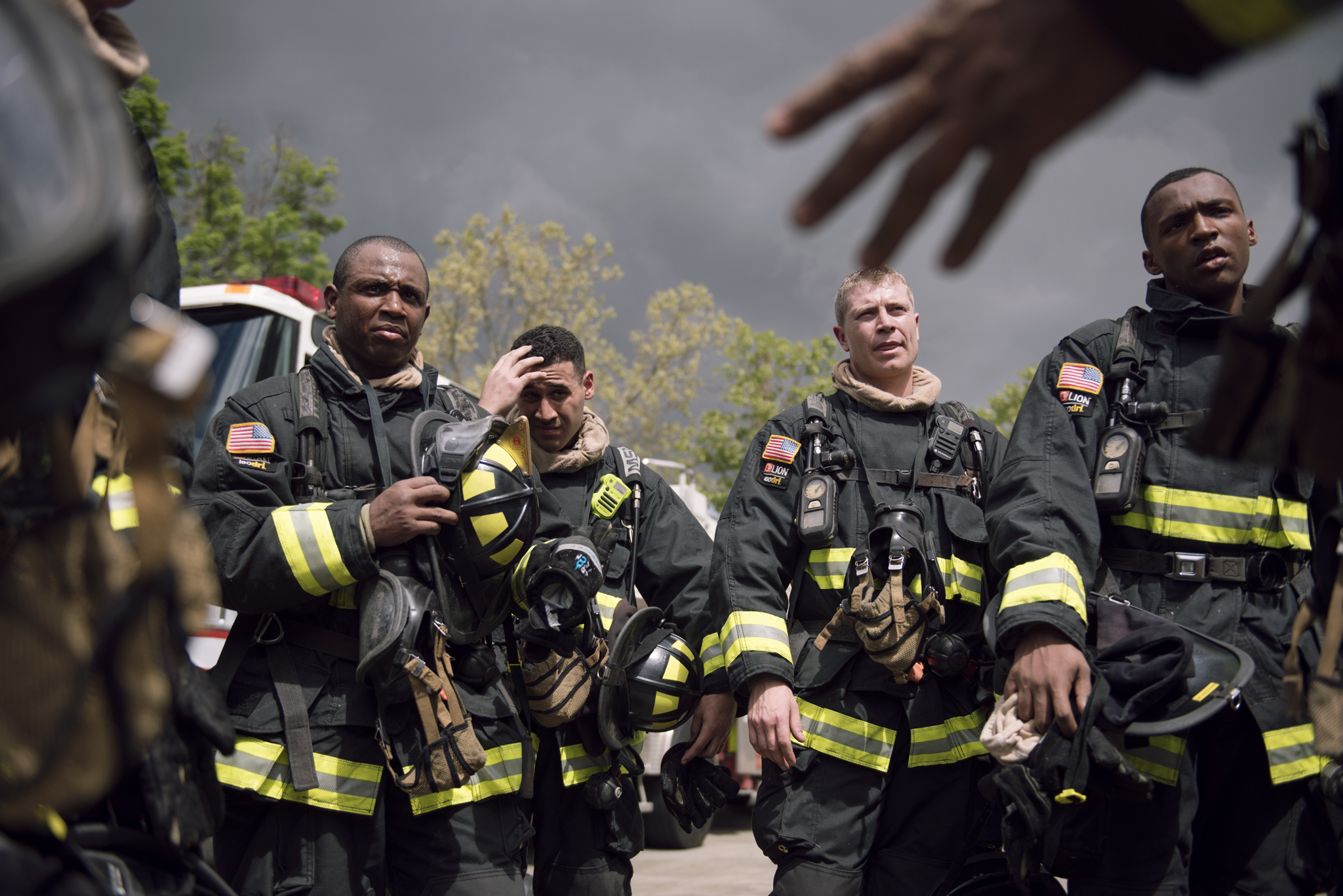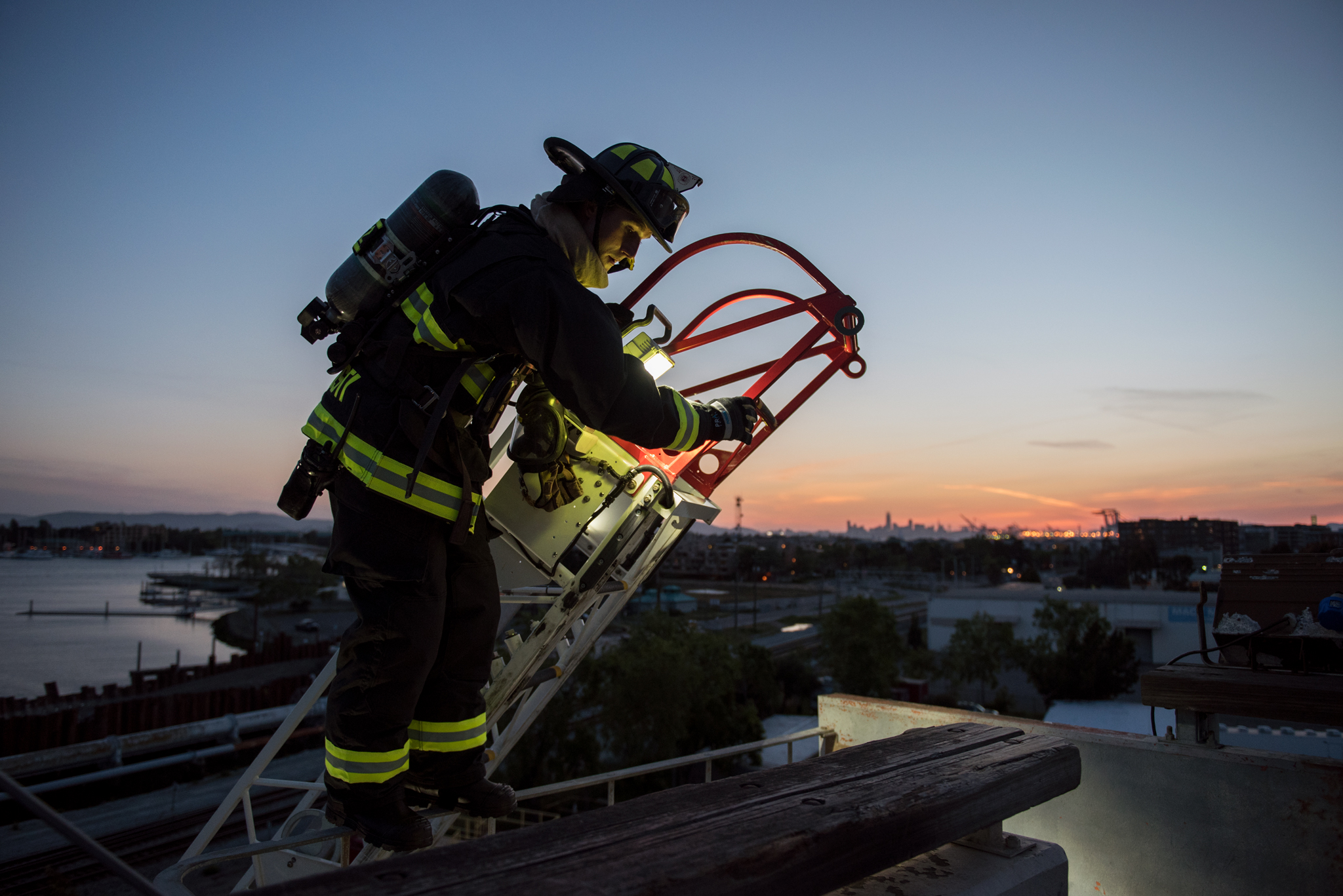 When I'm immersed in shooting and block them on the tower, the recruits' response has changed from Excuse me, ma'am, to Rosa, get out the way! Sometimes I join them before sunrise as they run laps on the drill yard, or on Friday nights at the bar downtown, letting off steam. Finals week is stress and sweat and exhaustion and comradeship. We all wait to see if they will pass.
At school, my first major narrative story has made its way to the edit stage. It is several thousand words, and a mess, but I am figuring out how to give it shape. In Berkeley coffee shops and the school's attic classroom, I spend long hours in front of my laptop. It is a different kind of thrill to photographing; quieter, more composed. But when I'm walking home, I am filled with a kind of warm and steady satisfaction. I wonder, uneasily, if there will come a time when I have to choose: to write or to photograph?
Berkeley has become an ideological battleground for the far-right. Over several weekends there are a handful of clashes, but before the protests fizzle I see swastika-clad Neo-Nazis in the streets downtown. I am rejected from two big internships in their final rounds. Theresa May calls an election back home.
At school, though, we are editing the magazine my photographs will appear in, and my undergrads voice wonder at The Tempest, and the East Bay Express has agreed to take me for the summer. At the drill yard, the recruits are still practicing revolutions on the tower and being put through their paces around Lake Merritt. But it's official: all of them have passed their training.
May
We tumble towards the end of the semester, but my deadlines are mostly met. Things slow: there are class dinners and soft pitches. The California Sunday Magazine declines my photos, but the photo editor meets me in their office and gives me great critique. My former photography instructor, Sam Contis, is in town for the opening of her show in Berkeley; it's the work she was making when she was teaching me at Davis. It's so good to see her again. My longform story for Oakland North on children and the election wins the Society of Professional Journalists' regional Mark of Excellence for feature writing, and places third nationally.
We celebrate Ariel's birthday on the stormy coast, eating oysters and watching elk. A few days later, the second-years graduate in the sunny courtyard. School will feel strange without them. Marylee gives me her cap and cape to wear next year; inside, j-grads have penned their names. The school photography magazine is published, and my photo makes the cover. I drop into Station 17 one afternoon with a copy, and the crew asks me to stay for dinner with the assurance that it's always a slow shift when we have guests. (Of course, I end up eating alone!) I photograph portraits for Leah's story on PTSD in the fire department, published on the Boston Globe's STAT.
I start work at the Express. I have free reign of my summer, and I pitch a big story I've been quietly scheming. First, though, they start me slow; I write a short piece on Berkeley's upcoming plastic straw ban. Within hours an email arrives in my new inbox, spitting with rage directed, mostly, at me: a pathetic affirmative-action hire "journalist".
Oh boy, I think. Time to find some more stories about plastic straws.
June
I fall into a new routine, commuting by Bart to 12th Street and walking to Jack London Square. I have my own desk and a stack of brand new notebooks, and every Wednesday I pick up a copy of the Express on my way to the office and find my byline. I watch the premiere of Sebastian Junger's new film on Syria, and, credentialed, snag a 15-minute interview with him afterwards. I spend a long time at the new Dorothea Lange retrospective in Oakland, and when my feature is published the curator sends me a lovely note.
I have a meeting with a photo editor at the San Francisco Chronicle, and, unexpectedly, they offer me a freelancer contract. Afterwards I sit on the hill above the Painted Ladies and think about how to improve the portraits I've been taking for the Express. Making pictures for stories I haven't read is a new and disorientating skill; I'll need it for the Chronicle.
I send my postal vote across the ocean and watch the Tories' annihilation happen on Twitter in realtime. Newsweek enjoy my transatlantic tweet. Soon after, I am browsing Twitter in the late afternoon when someone posts a video of a fire in a tower block in London. I have watched tragedies from afar this year—Westminster, and Manchester, and Borough Market—but Grenfell is searing. The chasm between here and there opens up wide. Home is mourning, and I am in California, trying to explain why Kensington and Chelsea is a symbol of a violent divide.
But Grenfell has made a particular mark on some in the Bay, and I talk to them about it in the morning, before roll call at Station 23. Alongside my other assignments, I have been working on a story about the fire department's latest rookies; the class I have documented through the drill tower. Now, I am riding along with one of their youngest, Paul Mason, as he starts work as a "real" firefighter. So far I have watched him clean engines and sweep garages and attend medical calls. But Paul has not yet had his first real fire—and I have not got my story.
July
And then, the call. I watch from the engine as Mason disappears into the smoke, and my notes turn spidery and angular with adrenaline. The next morning I arrive at the Express on the same high, but my editor calls me into his office. I can't go back to Station 23. I will have to find another way to finish my story.
I go for a walk to shake off the hurt. Journalists lose their access to stories all the time, but this one was special to me. When I get back, my colleagues have called in favours with sources, but there is a lot I still need, and only a few who can give it to me. In something like anger or frustration, I shoot off an email to the Guardian. I pitched my photos of the fire recruit class weeks earlier, but haven't heard back. It's take out the trash day, I tell Krans; let's get all the rejection over and done with.
Ten minutes later, my phone buzzes: an unknown New York number. Their photo editor is on the other end. She says she wants to run my pictures.
I spend the Fourth with Abby in Fairfield. I write a long feature on plastic straws. I am waitlisted for the Eddie Adams Workshop. I run all over the East Bay making photographs for the paper's "Best Of" issue. One evening, I receive a mysterious phone call from someone who can help me finish my fire department story. Soon I am sharing lunch with fire crews again, quietly, and filling in gaps. I write 6,000 words at the window table of my favourite café.
I am re-heartened. I write another pitch for my narrative story, and it gets some interest from a national women's magazine. Eventually, though, I try the place I had imagined it going all along. The editor at Broadly is enthusiastic, and her final edit reads like the story I had wanted to write. The Guardian publishes. Broadly publishes. I file my firefighter story to the Express. Finally, I send the fire their photographs, glad to be able to gift them pictures now. The guys reply with thanks, and one note is so sweet that I read it to my mum. Thanks for sweating it out with us, Jake writes. This will be a part of my life's collection, and I am grateful to you.
Lucy arrives on a flight from London, and we finish the month in the city and the redwood forest, crossing wide, wild waters.
August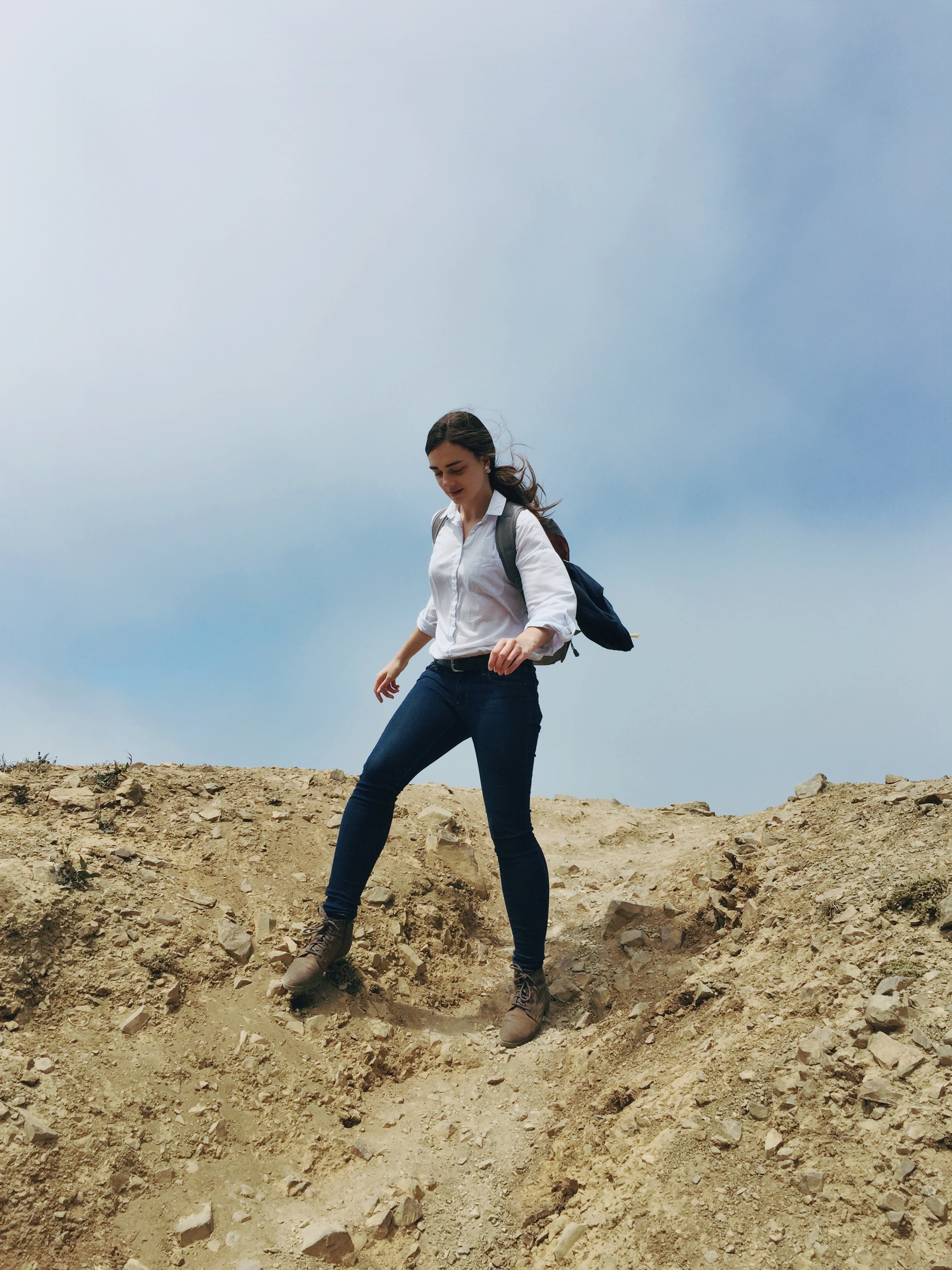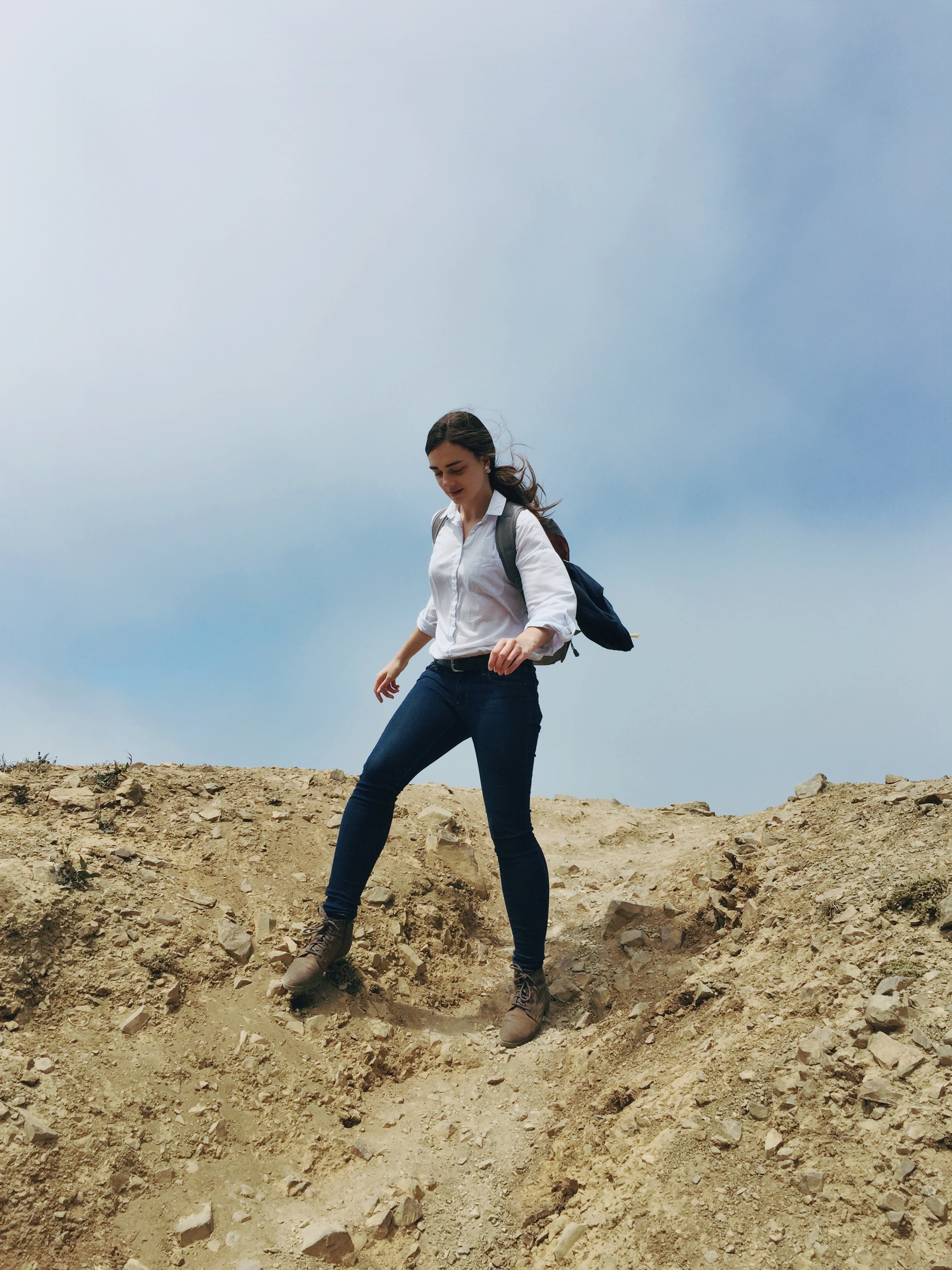 With Lucy here, the Bay is made new. I take her to places I know—the stoic cliffs at Land's End, the vista above campus, my old life in Davis. Seeing them again with her reminds me how I have settled into a home here. I am only passing though, yes. But for now, this is some backyard.
A brief trip back to England, blue-skied and pebble-beached. There is tea and cake in the village, and coffee with old friends. I spend a long, happy day in London, running between exhibitions by Gregory Crewdson to Sergey Ponomarev. Just before I am due to go back, my story runs on the cover of the Express. Paul sends me a photograph of the guys at brunch after their shift, clutching copies of the paper with his face on the cover. Hella famous! he writes in the email subject line. In the photograph, they grin from ear to ear.
That night, some of them go to a concert in San Jose. As they are leaving, Jake and Patrick are shot in a random attack. Paul and his classmates, trained EMTs, give medical help, but Jake doesn't make it.
I return to California, foggy and numb. I am glad to be back at school, but I don't know how to behave. My grief seems unprofessional. Leah comes with me to the memorial service, and when it's over I go up to the redwoods with Krans and his pup. That evening, the guys invite me over to eat pizza and be together. I am not one of them, but I am something like them, and I realise this will be the way it always is now. So I go, though there are people at school who would disapprove, and in the Uber on my way home I feel lighter and stronger.
I am thinking of
Atropos, her shears flexed wide,
and the thin black line

pulled taught at the joint.
That thread spinning out over
knots of love, tangled

tight, sated, its brief
length holding itself, its whole
creation. A glance.

The shear's blunt teeth close.
A lone shot. A life
cut short.

September
I am living on soup and oatmeal after dental surgery, and there is a heatwave. School is a blur—I am taking too many classes, but I love (almost) all of them: pre-trip prep for a visit to Israel and Palestine; reporting on undocumented immigration; profile writing, journalism law and ethics; and a new photo essay to shoot with the Cal cheerleading team. I've picked up a freelance gig for Pacific Standard, and I'm back in a J200 classroom as a TA for the new first-years. There is barely time to catch my breath, but under it all a clock is ticking. I spend an hour a week with Ed, my thesis advisor, talking about the story I'd like to write for my final master's project.
I fill my windowsill with plants. I write about our public records professor, who has just won a Pulitzer. I stand on the field at football games with my camera pointed the wrong way. I learn how to photograph walls for the Standard, and scale buildings to makes images of mural artists. The far right come back to town for "Free Speech Week", and I sit in the sunny courtyard as my classmates try to take phone interviews over the noise of helicopters. The fire recruits make a scholarship fund in Jake's name.
I read a lot of longform in the late hours, when I am staying up to call Nairobi. The time difference is heavy, but I am sure there is a story taking shape. I need funding and credentials and a visa and a strong pitch. But I think it is going to work out. I go to the university medical centre one afternoon, and ask about yellow fever vaccines. There's a worldwide shortage, they tell me. But we have one left.
October
It is International Day of the Girl. Across the bay, lives start going up in smoke. The sky stays a pinkish gold, and ash scatters in the wind on my way home. That night I make a call to Kenya, and the people who hold the keys to my story give me the go-ahead to visit in December.

Afterwards I lie in the dark, watching the steady pulse of a blinking light flare and fade on the ceiling. Down near the water a horn wails; a cargo train making its way east towards Davis. I have travelled a long way in two years. In the hills to the north the sky burns ochre as ashes turn the soil soft and resilient. I think about what comes next.
That weekend, Lisa and I drive to Sonoma before daybreak. Ours is the only car on the inbound highway. An evacuation is in progress and the city is closed up, ready for a catastrophe. In the hills, we see engines with insignias from cities across California, and places out of state. But as I'm photographing the shell of a burned-out house, a voice calls my name from a passing truck. It's a crew from Oakland's 23, the station where I shadowed Paul all those months ago. They've been up here for days.
We spend the morning with them, as they hose down a house they managed to save in the night. In the distance, we can see the fires moving down the hills towards the valley. The day is very long. Back home that night, I scrub away the smell of smoke and fear.
The month rolls on. The Weinstein story breaks and swells. Then, something inside me splits open. I find it hard to sleep. I have no appetite. I think, I am under a lot of stress. There has been fire and grief, and deadlines to meet, and international trips to plan. I am not sure I am ready to report my thesis. I wish I could go online without seeing the words "sexual assault."
The final week of October brings another heatwave. I have almost finished my assignment for the Standard, but I still have to shoot a time-lapse on an Oakland rooftop. I try every day for a week, but each time my equipment overheats. On Friday I fall asleep up there, alone with the cloudless blue sky while my camera rolls, and when I wake up the time-lapse has finally worked. But it's late afternoon, and the doors to the building are locked for the weekend, and I realise I am stuck on the roof.
I sit up there for a while, eating snacks and watching the traffic below, contemplating my options. If I call the fire department, I know the truck that will come and the lieutenants who will fetch me down. I know how embarrassed I will be, and how it will feel like failure, after travelling so much of this year capable and alone. So I shoulder my camera gear and begin to climb: over ledges, down thin ladders rusted away from the wall, and across a weighted fire escape that drops me, heavily, to the sidewalk, my hands black with dirt and my heart pounding.
An hour later, at a party, I recount the story in a way that frames it as the antidote to a terrible week. There, I tell my friends. A reminder that you can always save yourself. But I am wrong.
November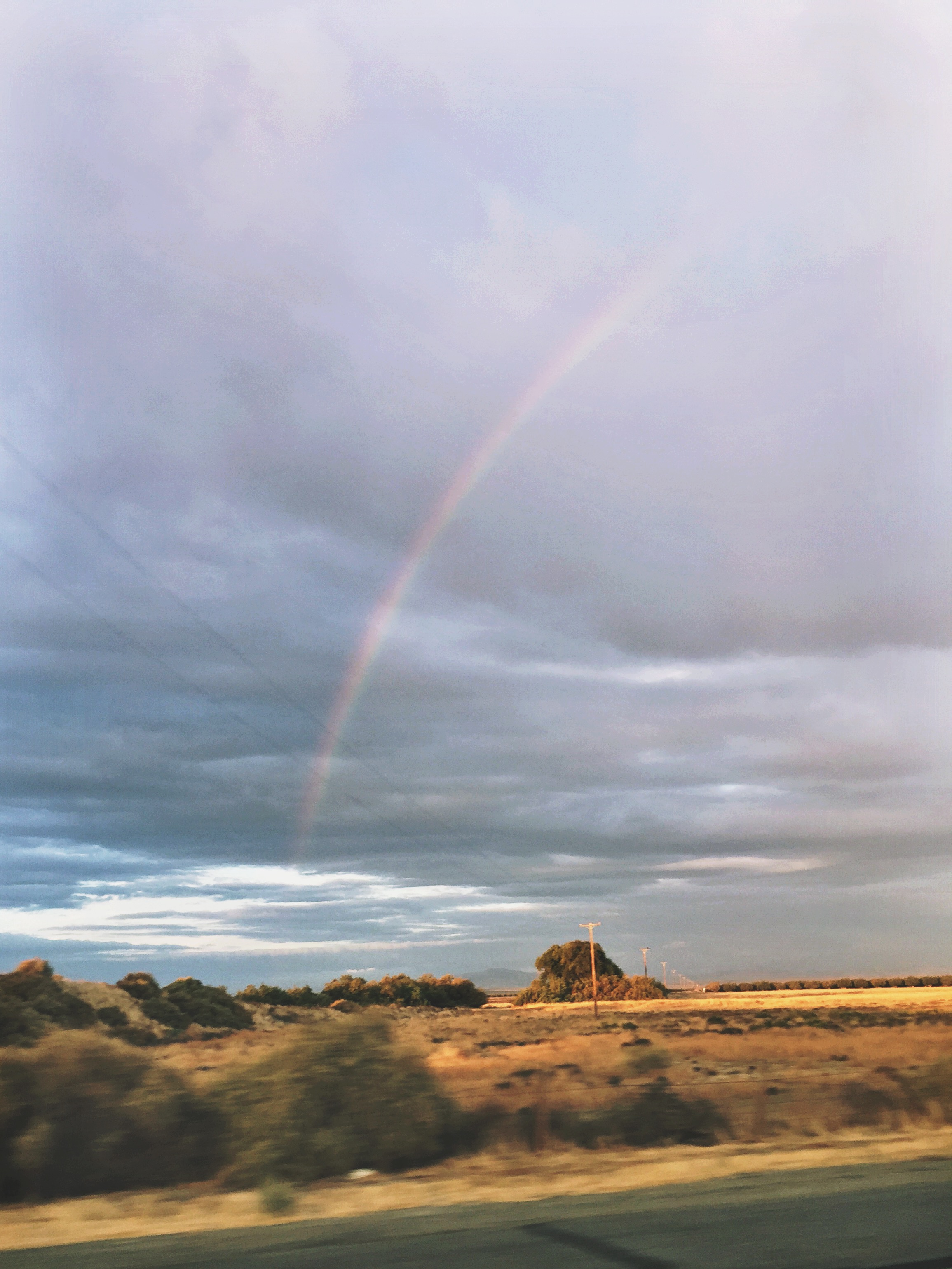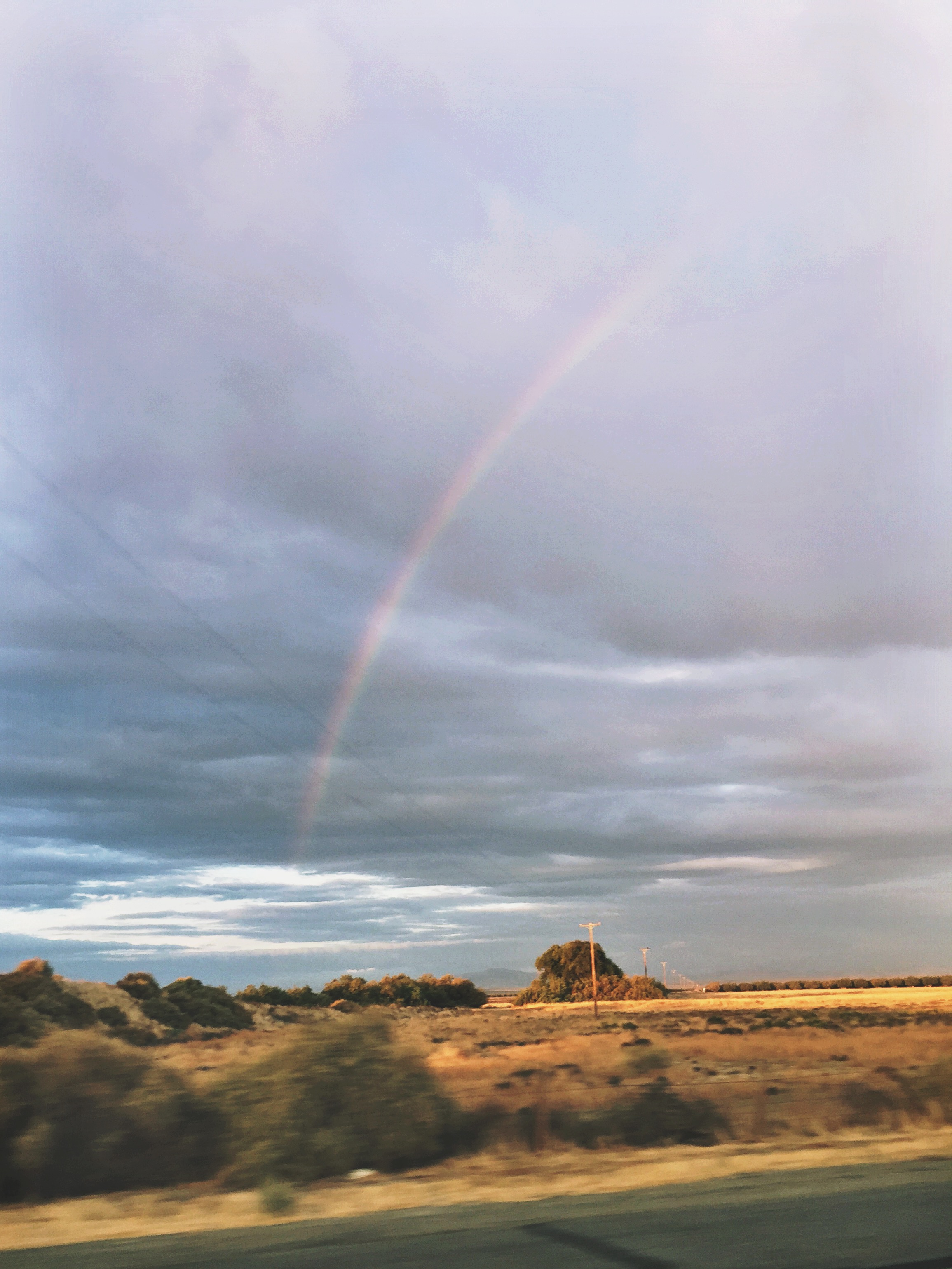 The world is like the grip of a hand on my throat. My reporting trip to Kenya is on, then off, then on. I have stopped being able to write, which feels more frightening than losing sleep, which can be caught in snatches, or my appetite, which can sometimes be enticed with indulgent groceries. My thesis has become a referendum on the woman I thought I wanted to become. I am desperate to be fearless but, all of a sudden, I am seized by the terrible idea that I am not who I think I am.
But I am cradled in a good and safe place. My instructors help me shift my class load, and give me long hours in their offices, talking things through.

Ed says, You're trying to write a National Geographic story using spit and duct tape.
KP says, The most important thing present Rosa can do, is look after future Rosa.
Jenn says, You have my number.
Suddenly I find myself in LA for a photo event. The weekend is a holiday away from myself. I eat well and laugh and throw my face into the sunshine, but the grip is there, a soft pressure on my jugular vein, pulsing gently. When I get back to the Bay, everything goes dark.
One night, when I am alone in the house, there is an earthquake. At first I think it is just my heartbeat, it is so slight. But then I sit up and put my palm flat on the mattress, and it quivers like the rim of a singing bowl without the sound. Then it stops. I have no time to be afraid.
I go to class. I visit the Walker Evans' retrospective at the SF Moma. I photograph the cheerleaders as Cal meets Stanford in the Big Game. I wake in the darkest part of the night and sit up with the spectre of my fourteen-year-old self, watching LOST on Netflix as dawn creeps between my blinds.
I spend a lot of time thinking about courage. Someone smart has warned me that the journalists I am trying to echo push limits the way junkies push needles. I am too green to know my own boundaries yet. School has given me a GPS locater, to take with me in case of trouble, but my internal compass spins and spins.

Ed says, Let's put a lid on this.
KP says, This story isn't going away.
Jenn says, Wouldn't you rather come back to it in a few years?
When I was fourteen I knew that goodness conquers evil, and that the underdog triumphs, and that there are principles you must follow, even when you are frightened and alone. Now, in the middle of the night, I realise I never made it off that Oakland rooftop. I am still up there, pacing, under the blue and cloudless sky; but there are no ladders, no escapes, and I am going to have to decide. It is the middle of the night and I am fourteen and unafraid, and I am twenty-five and a black hole, swallowing the hopes and doubts and memories of that brave and steady child.

I stroke her hair. I pack my bag. I judge the distance, roof to roof, and take a flying leap.
December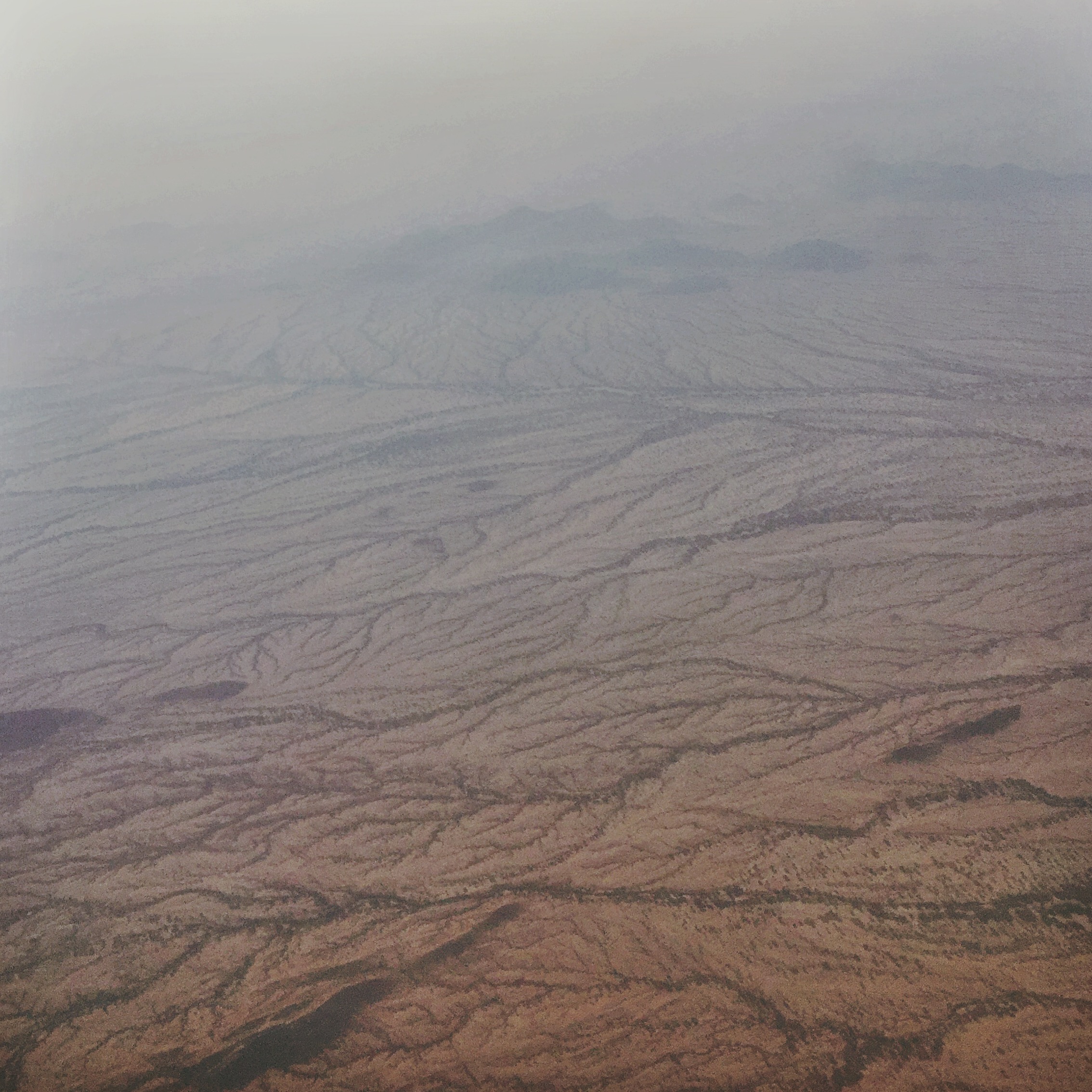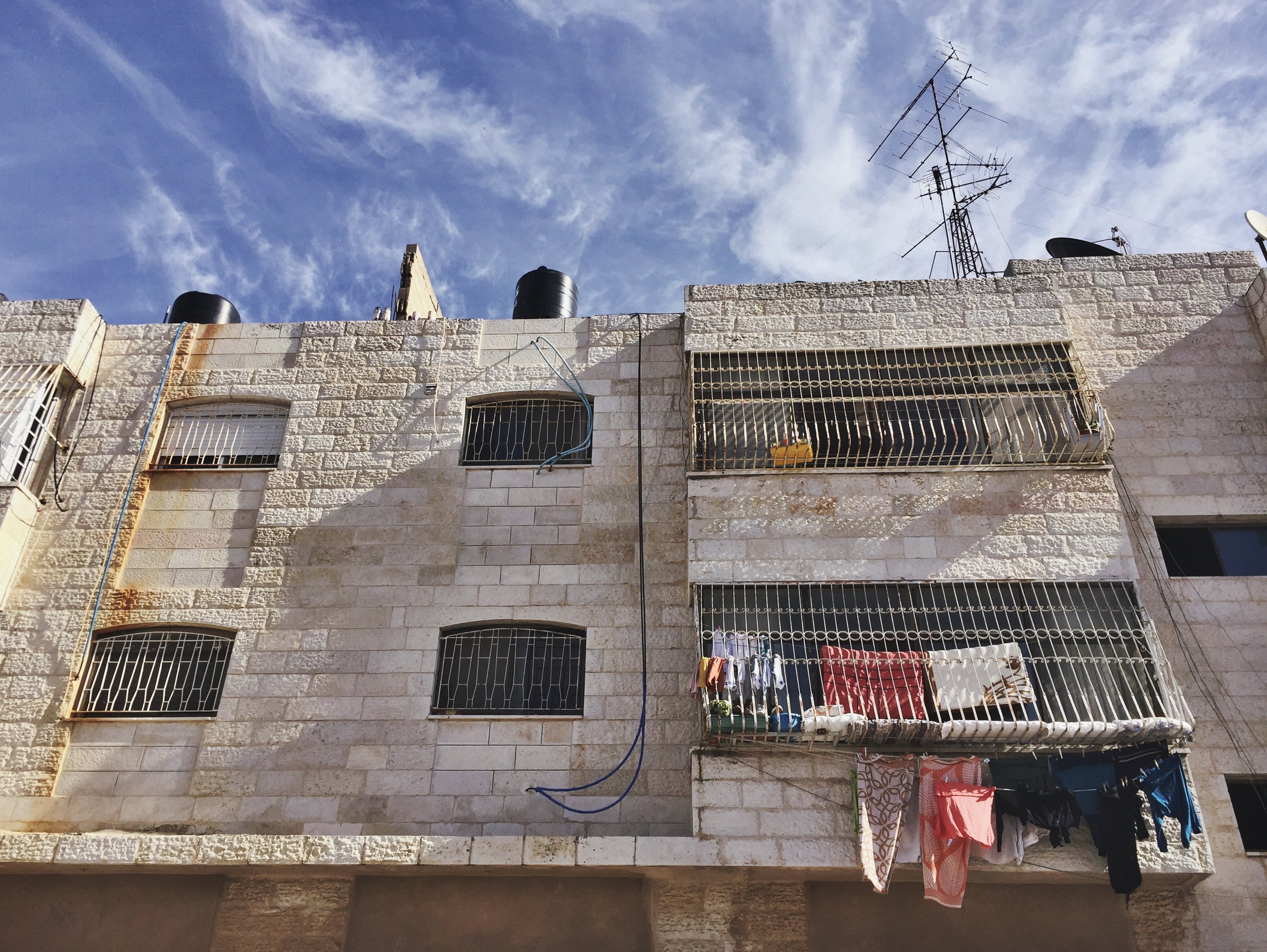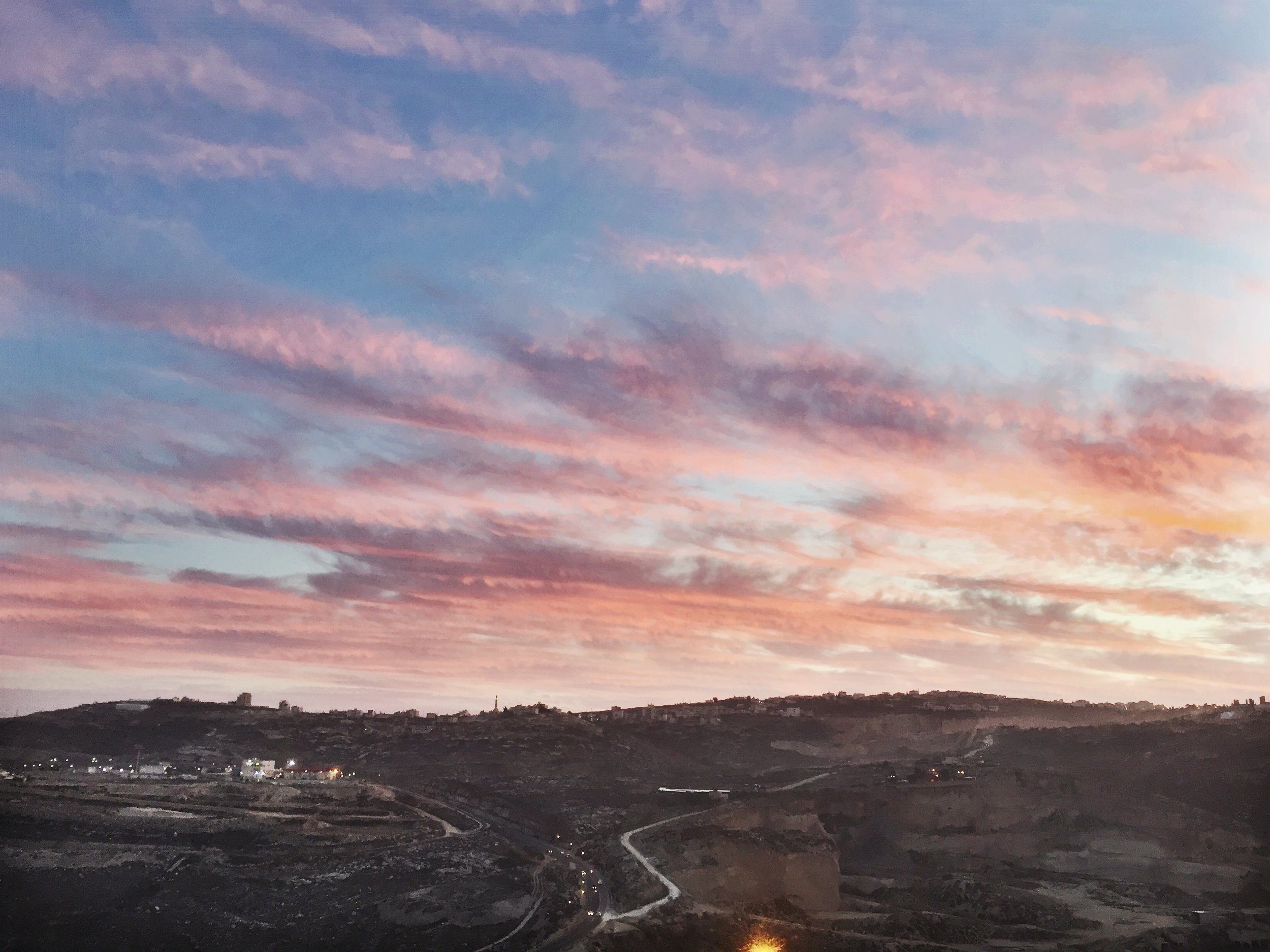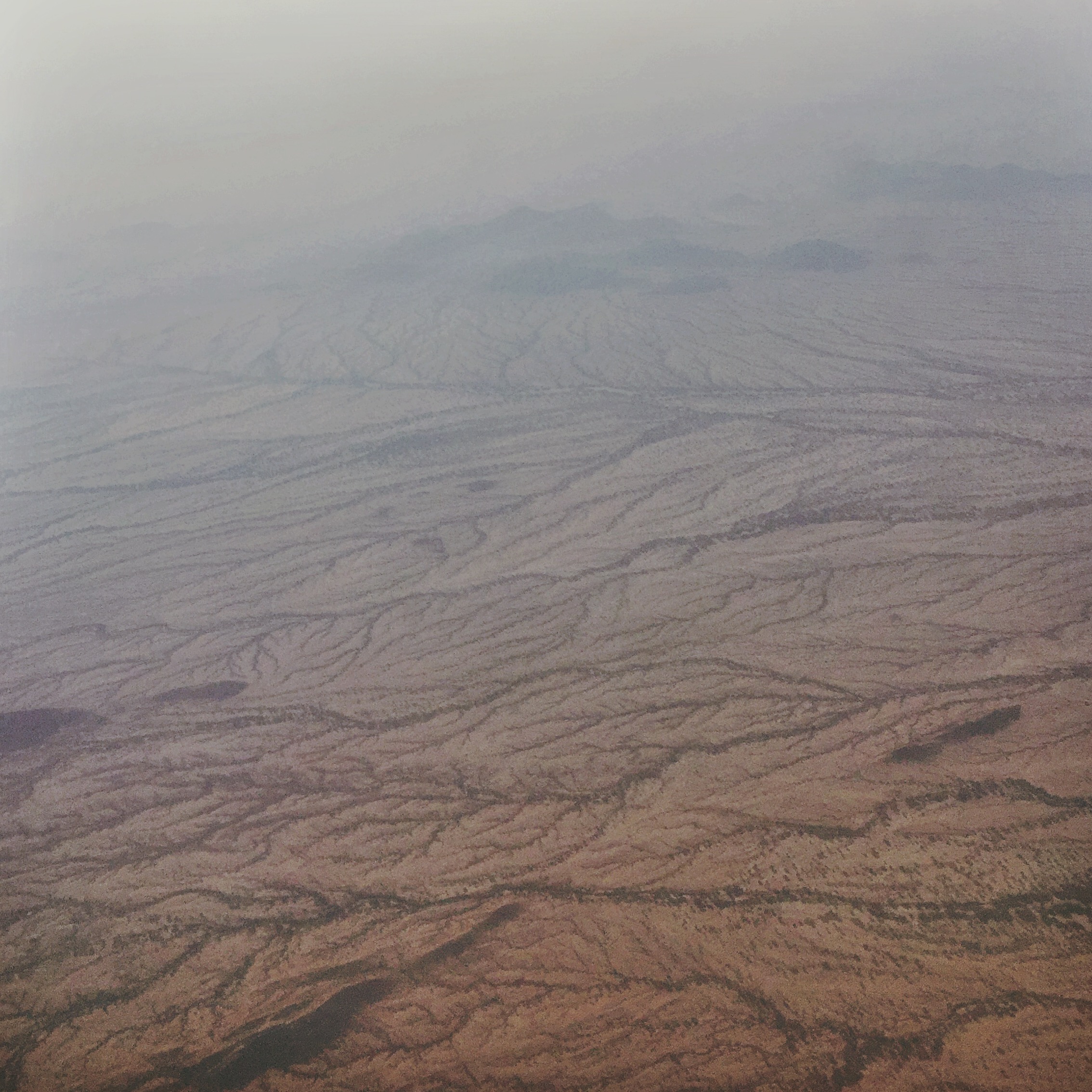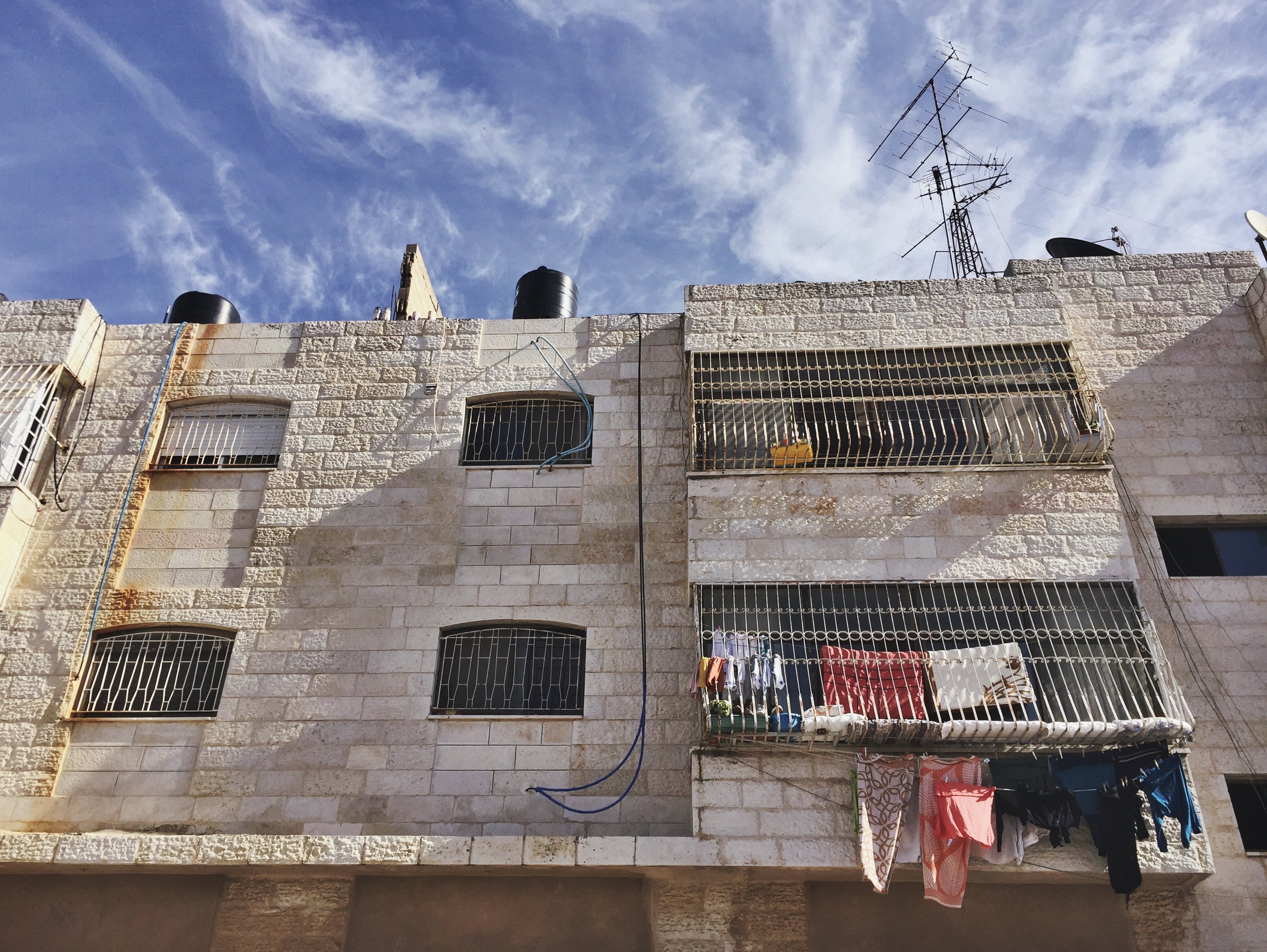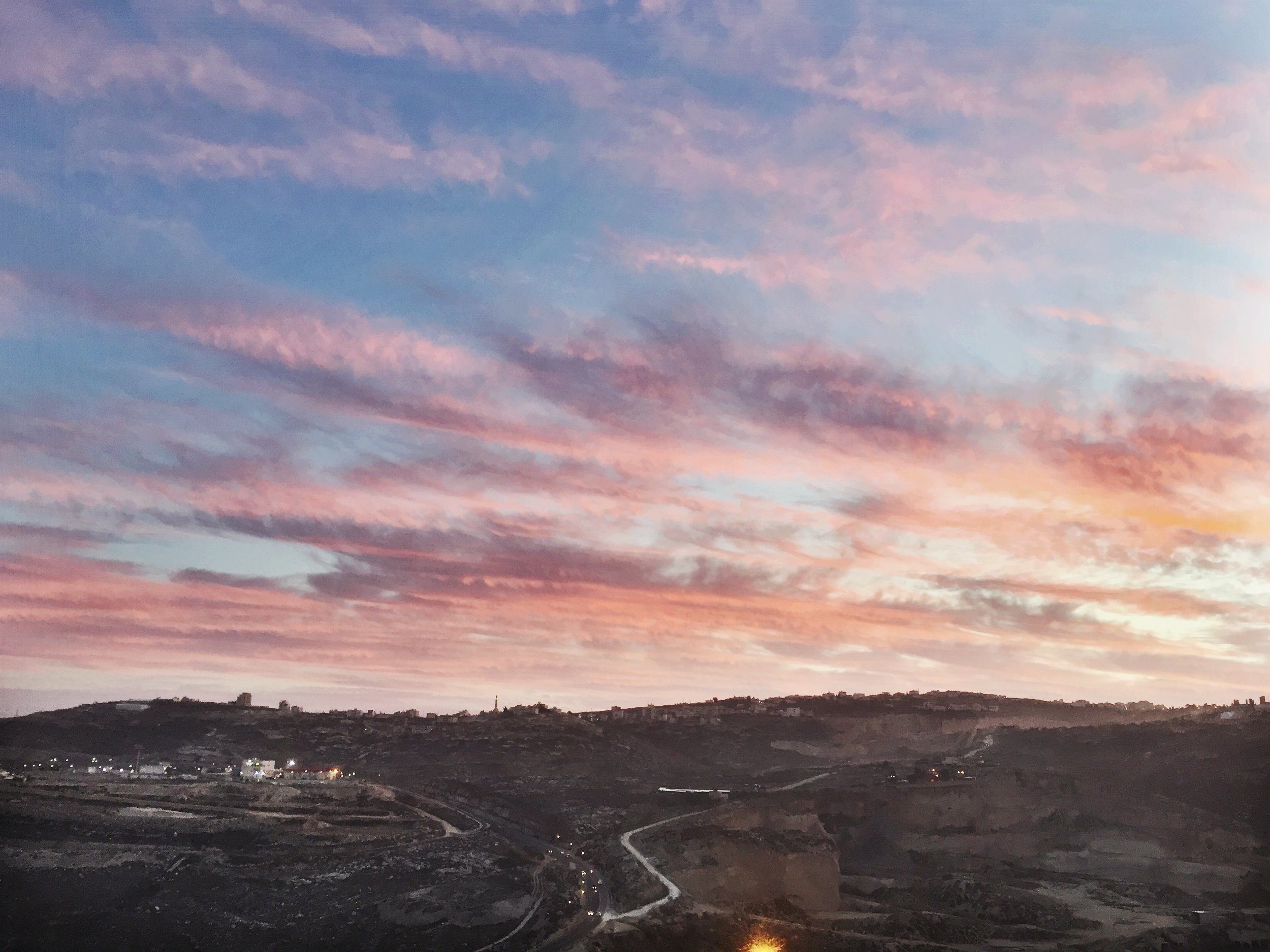 The wheels of our little white plane judder as they hit the dry ground. We land in a billow of dust, my fists clenched in my lap, and the end of the dirt landing strip shimmering on the horizon. I am in Kakuma Refugee Camp, northern Kenya. I am here to speak with girls and young women about trading sex for survival.
The camp is sprawling and permanently temporary. It is a hundred degrees in the shade. I find parts of the story I had in mind but, as my experienced j-advisors predicted, the truth is more complicated than my pitch. On my way, though, I find other stories, of exiled journalists and kidnapped child-brides. I talk to refugees about Jackie Chan and menstrual health and the importance of art. I watch the First Kakuma Scout Group recite the scout promise while saluting the UNHCR flag.
I travel to Lodwar, the nearest city, in a three-hour dash across the savannah. That evening I show up for a college sex education class, and then spend the night walking the streets with my guide, a local activist who introduces me to the girls waiting outside bars for johns. I ask questions, but mostly I listen. After ten days, I fly back to Nairobi and on to Israel.
I watch the arrivals board at Ben Gurion airport for the plane that will bring Berkeley to Tel Aviv. I am so happy to be reunited with my classmates. The trip is a tangle of loud voices and frustration, but while I find it hard to be present and think clearly for myself, I am at least grateful to see vignettes of this place. We walk through the streets of old Jerusalem, drink tea at Fatah headquarters in the West Bank, get sworn at by members of the Knesset, eat dinner with Druze in the Golan Heights, listen to faint explosions on a hill above the Syrian border, share bread with bedouins in the Negev desert, look out at Gaza City's shadowed skyline as darkness falls, and stand in the Dead Sea at sunrise. I snatch moments of solitude and navigate the line between adversarial journalism and anger. I try to find out what we're not being told.
On the last day, Andy and Abner and I travel from Tel Aviv to Jerusalem, and then across the Qalandiya Checkpoint into Palestine. We drink coffee in Ramallah, and then take a taxi through the hills. We pass a settlement we visited the week before, but this time we take the other road, up to a Palestinian village our hosts described as a security threat. It is a tense and bitter day in Nabi Saleh; Ahed Tamimi, the 16-year-old daughter of the man we had planned to speak with, was taken by the IDF in the night. We talk to her cousin instead, and when boys begin to throw stones at the soldiers posted at the end of the village's access road, we watch the clash from the top of the hill. I think about Ahed hitting the soldier, here at the entrance to her family's home; the offence for which she and her mother have been imprisoned. I think about what drives people to do explosive and courageous things, and why those moments are not stories but duties.
I am here, I know, because I have steadied my sails on straight and bold course, and I have not yet wavered. I have made calls and demands, and I have tried my luck, and I have got on the plane. I have gone looking. I have known I can do it.
I am standing on a hill in Palestine, in a rare moment of quiet, when an email from the Guardian's picture editor arrives. Hi Rosa, she writes. I'm working on the Guardian's Pictures of the Year, and one of your images has been included. When are you available for an interview?